Distribution Roundup: Hilary's Dressings Goes National with Kroger; Fourth & Heart Adds 400 Stores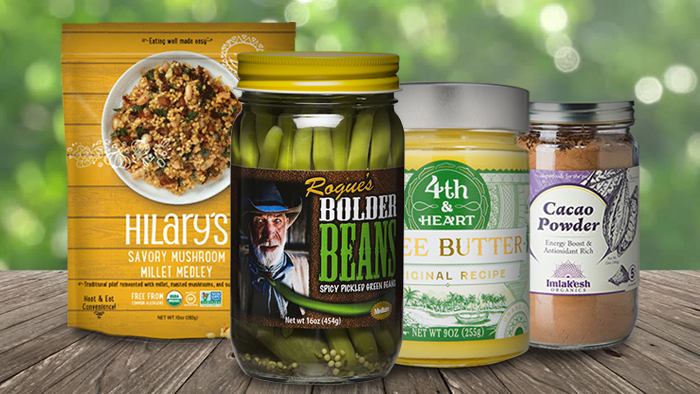 Natural brands large and small have been making some impressive distribution plays recently. From deepening footprints regionally to increasing store counts with leading grocery retailers on a national scale, here are some of the biggest distribution wins the industry has seen over the past month.
Hilary's Goes National with Dressings in Kroger
Vegan food maker Hilary's announced last month that several flavors of its allergen-free, organic dressings are available nationwide in retail giant Kroger.
"As more people are demanding the return to real food, and wanting products free from common allergens, they need options in prominent retailers like Kroger," Becky Harpstrite, vice president of marketing at Hilary's, said in a statement. "We're proud to work with Kroger, who has become a leader in launching initiatives designed to make healthy eating easier for mainstream customers."
Kroger will now stock four of the brand's flavors: Ranch Chia, Apple Fennel, Chili-Lime and Beet. The dressings are paleo, non-GMO certified, organic and free of common allergens, including dairy, eggs, soy, nuts and corn. Hilary's, a B-Corporation certified food-manufacturing company, also has a portfolio that includes frozen veggie burgers, frozen veggie bites, frozen veggie sausages and millet medleys.
Fourth & Heart Adds Over 400 Stores
Fourth & Heart is bringing its pourable oils, ghee sprays and packets to 400 more stores, the company announced last month.
The products are now on shelves in 42 Whole Foods Market locations in the North East– making their lines available in Whole Foods nationwide. The lines are also in 12 Fairway locations and will be available in 350 Sprouts by August.
The new additions brings the company's distribution footprint to include 4,000 stores with retailers like Ralphs, Safeway, Ahold, HEB, Central Market, PCC, Gelson's, Bristol Farms and Giant Eagle, in addition to Amazon. The pourable oils retail for $12.99, sprays for $6.99, and packets for $1.99 each.
Imlak'esh Organics Expands Nationally in Sprouts
Imlak'esh Organics is hoping to make sustainable superfoods more accessible with their newly expanded distribution into Sprouts Farmers Market nationwide, which was announced last month.
"Sprouts' approachable setting—similar to an old-fashioned farmers market—is an ideal retail location for consumers to learn about Imlak'esh Organics' superfood offerings," Imlak'esh Co-Founder Philip Richardson said in a statement. "Our commitment to sustainable farming practices, sourcing and cradle-to-cradle packaging aligns with Sprouts' dedication to Responsible Retailing. We could not be more thrilled about this partnership."
Sprouts is expected to carry the Imlak'esh Organics Sacha Inchi, ChargeBoss Clusters, Macambo Beans, Maca, Sacha Inchi Protein Powder, Cacao Powder, Cacao Nibs, Cacao Wafers and Spirulina. Each product is ethically sourced, and benefits regenerative eco-social projects through their five percent for the People program.
Bolder Beans Deepens Colorado Footprint with Costco
Boulder-based Bolder Beans announced last week that its pickled vegetable and Bloody Mary mix lines have been picked up by 11 Colorado-based Costco stores.
The portfolio, which originated with pickled green beans, is intended for cocktail garnishes, but according to the company, most customers are eating them out of the jar as a healthy snack. The vegetables have no added sugar, no fat and less than 100 calories per jar.
The move into club is a first for the brand. Currently, Boulder Beans' other retailers include Albertsons, King Soopers, Natural Grocers, Safeway, Sprouts, Whole Foods, independent stores and Amazon.