Branding and Manufacturing Deals Lead the Day
A manufacturer brought a brand in house, and a brand house invested in a manufacturer today. Snack brand Snyder's-Lance announced today that it made an investment in Natural Foodworks Group (NFG) while incubator Fresca Foods acquired Open Road Snacks.
NFG is a Denver, Colorado based food manufacturer that specializes in natural and organic products. The contract manufacturer is known for helping smaller, entrepreneurial brands scale their production to be able to reach a larger, national audience. Key focus areas include the production of granola, snack bars, mixes and sauces as well as offering high pressure processing (HPP). NFG was founded in 2013 and is led by Robb Caseria, former CEO of organic pet food brand Castor & Pollux, and Richard Lappen, former CEO and founder of Fresca Foods.
In a press release, Snyder's stated that the new partnership would allow the company to expand it's better-for-you options and bring new snack products to market, a key focus area for 2017.
"This investment by Snyder's-Lance brings us a great new partner to continue our mission of producing great-tasting, natural foods and snacks that today's consumers desire. Our know-how combined with Snyder's-Lance's established national distribution network allows us to get these better-for-you snacks to a wider range of customers interested in health-conscious snacking," Caseria said in the release. "The real prospects of large additional revenue streams across several snack categories is what makes this opportunity with Snyder's-Lance compelling for NFG."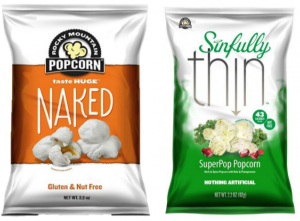 Meanwhile, Fresca Foods — which Lappen helped start — acquired Open Road Snacks in an expansion of its own portfolio of owned natural and organic food brands. Denver-based Open Road produces better-for-you and ethnically inspired ready-to-eat popcorn and chips. Their lines, Rocky Mountain Popcorn, Sinfully Thin Popcorn and Diego's Chips, are distributed throughout the United States in over 25,000 retailers.
Fresca began working with Open Road over six years ago as a supply chain partner to the brand, providing product development, sourcing, manufacturing and logistics services. Following the acquisition, Open Road's co-Founder, Karen Bradley, and her sales team will join Fresca to continue to work on the company's three product lines. The brand will become the second company, after Sejoyia Foods, to join Fresca's subsidiary, Fresca Brands Innovation Group.
"Our partnership with Karen and her team is consistent with our goal of increasing accessibility of snack foods that are good for our bodies and the planet," said Liz Myslik, CEO of Fresca Brands and Chief Marketing Officer of Fresca Foods, in a statement. "By combining the expertise of both our teams, we see limitless potential for Open Road Snacks."