Sonoma Brands Makes Minority Investment in Dang Foods
This past week, Jonathan Sebastiani's new consumer products incubator and venture fund Sonoma Brands announced its first investment, in healthy snack food company Dang Foods. Before pulling in cash from the KRAVE jerky founder,Dang, out of the Bay Area, had previously bootstrapped through savings and a small friends and family round.
In an interview with Project NOSH, Sebastiani expressed his plans to focus on innovative companies within "sleepy categories;" the investment in Dang is the first look into how he hopes to implement this strategy. In this case, Sebastiani said he was drawn to the company's focus on "whole foods snacking" through its coconut and onion chips.
"I'm not a chemist or a scientist," said Sebastiani. "Our expertise is in flavor innovation and identifying these sleepy categories that are right for disruption."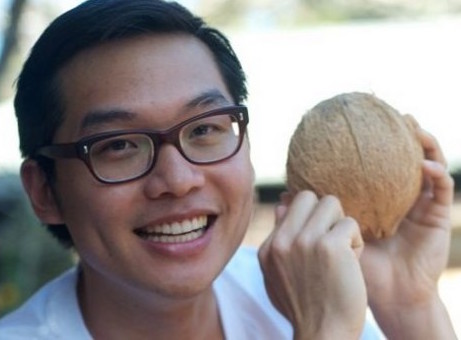 Sonoma Brands led the minority investment, which was for an as-yet undisclosed amount. Dang founder Vincent Kitirattragarn says the investment "is a dream partnership" that will help the brand scale even faster. In particular the funds will go towards increasing store velocity, store count and number of SKUss.
When Sonoma Brands was created, Dang was one of the first brands Sebastiani reached out to. This was due in part to his internal research team — his children. He noticed that Dang's coconut chips had become a snack time favorite. Going forward, Sebastiani feels Dang can shake up the salty snack category and help individuals find healthy snacks without sacrificing taste.
At the start of 2016, Dang released onion chips; three months later, the line is already in 1,000 retailers. That said, the new line has room to catch up with its older sibling, Dang's coconut chips, which are distributed nationwide in over 7,000 retailers. Kitirattragarn says Dang's approach to innovation means that it will continue to launch one new SKU per year.
Dang plans to be just as selective with its future lines as Sonoma Brands is with its investments. "Our mission is to reinvent whole foods into healthy snacks," says Kitirattragarn. "We believe that processing a product more doesn't make it taste better and you lose nutritional value." This means that all future Dang lines, like the coconut and onion chips, will have a base of whole foods that are not ground or extruded.
The investment also marks the start of an interesting partnership for investment fund VMG, which funded the series A for Sonoma Brands. Typically focusing on later stage companies, the investment in Sonoma essentially gives VMG investment in (although indirectly) earlier stage companies.
"VMG is involved in everything we do," said Sebastiani. "I think that they recognize as a later stage fund, that there's a lot of capital that partnering with these early stage brands at an earlier stage that VMG can participate in. So it makes sense for them to sort of bolt onto a startup fund, like Sonoma Brands, that allows them to establish a relationship."