Mintel Says Sleep, Plants, and Accessibility to be Prominent in 2017
Your closet isn't the only thing going in or out of style with the new year—your pantry could be affected, too.
Next year, expect shelves stocked with new health food products promising everything from plant-based nutrition benefits and sleep aid, to lower food waste and higher availability to people of all incomes, according to Mintel's Global Food and Drink Trends report. The report compared sales between September 2010- August 2011 and September 2015-August 2016 to determine its predictions for the general direction of the food industry.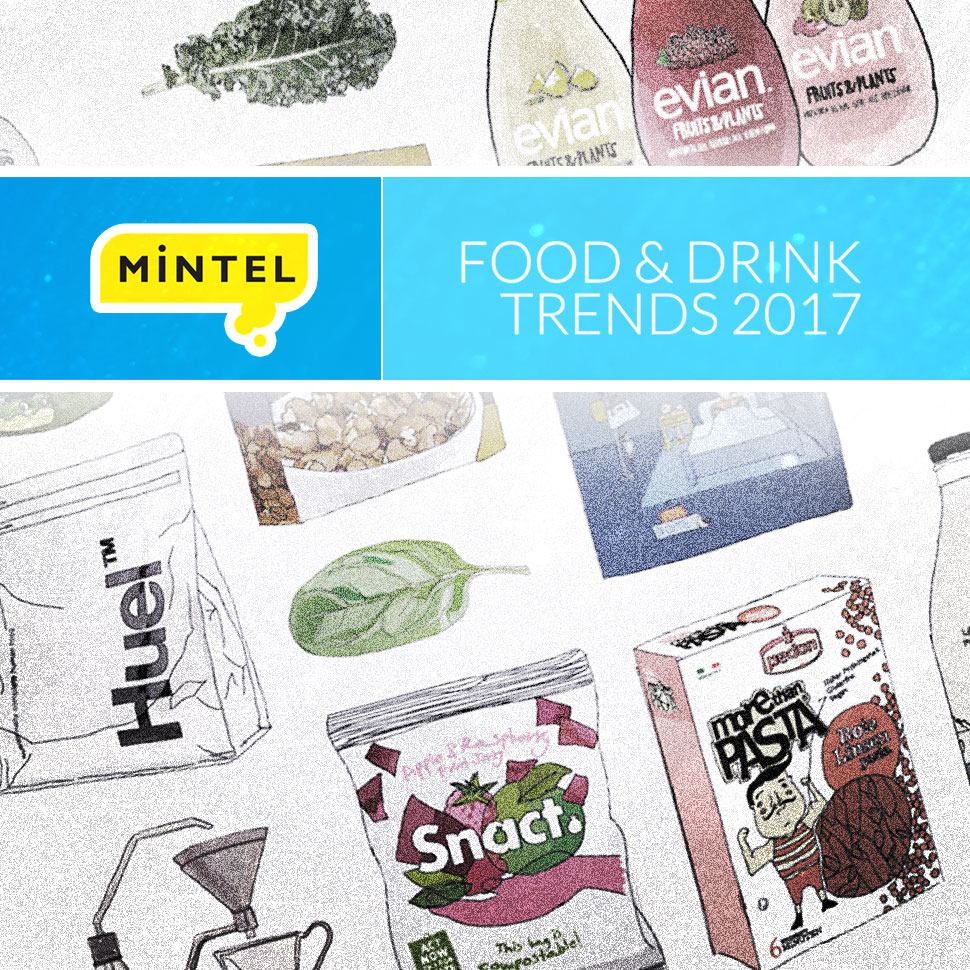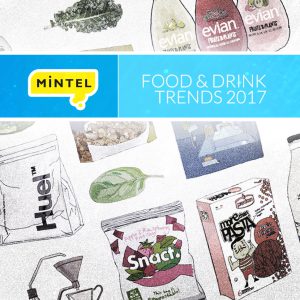 These are the six food trends Mintel expects to see gaining momentum in 2017.
"Ancient" or "traditional" product claims
Though the food world is facing constant demands for fast and easily prepared foods, it seems customers are also gravitating towards the idea of traditional or "ancient" methods for how their food is made or sourced.
Last year, there was a 269 percent increase in global food and drink launches describing their products as "ancient" according to the study. "Slow" is also picking up speed: the ddatabase revealed that global food and drink launches that include "slow" in the product description grew nearly 214 percent.
"In the future, more products will specifically link with the past in order to encourage trust among consumers," Jenny Zegler wrote in the trend report.
"These 'ancient' products include ancient grains, but also ancient recipes, practices and traditions," Zegler continued. "Thus, the present finds rich potential in ingredients, recipes and marketing that revive the past."
Some products Project NOSH has spotted that embody this trend include Mother in Law's kimchi, Farmhouse Culture's Sauerkraut, and Lundberg Farm's new Ancient White Quinoa.
Plants as key ingredients
Plants are expected to continue their move back into the center of the plate in 2017. The report found there was a 25 percent increase in vegetarian product claims and 257 percent rise in vegan claims in global food and drink launches. These products include everything from veggie burgers to meatless jerky.
This trend is proving true in the U.S as well. About 30 percent of adults who purchase vegetables are trying to eat a more plant-based diet, Mintel reported. Why? To appeal to a growing consumer type: the flexitarian
While the U.S. has lagged behind other countries (Innova reported earlier this year that only 38 percent of Americans reported eating meatless meals once a week or more) that still accounts for roughly 120 million Americans.
2016 saw the launch of several new vegetarian and vegan friendly options including Lightlife's Vegetarian Jerky as well as new plant-centric products including Banza's new chickpea pasta mac & cheese.
Goals to eliminate food waste
Roughly one third — or 1.3 billion tons of the food produced for global human consumption is lost or wasted — according to the food and agricultural organization of the United Nations. Can you be more specific here?
This year, U.S. grocers ranging from Whole Foods Market to Walmart tested sales of imperfect produce, but the packaged food industry is also looking at new ways to eliminate food waste. And in 2017, this industry is expected to embrace that even more.
Misfit juice, which turns imperfect fruits and vegetables into cold pressed juice, and Sir Kensington's Mayonnaise, which makes its product from the unused liquid from hummus production, are two companies already embracing the trend.
Packaging specifying time investment
Consumers may want slow and traditionally cooked food products in 2017, but they also want them to be prepared and consumed in a timely manner. The number of food and drink launches globally with on-the-go claims increased 54 percent.
"In 2017, the time spent on – or saved by – a food or drink product will become a clear selling point," Zegler wrote. "The paradox between fast and slow often manifests itself at meal times. Although consumers want to save time at some occasions, during others, they are willing to spend – at least some – time. The focus on time when it comes to cooking has led to growth in a myriad of shortcuts, including extended-shelf life herb purees, quick cooking sides and home delivery services."
And on the go products are not limited to snack bars. Companies such as Vega are offering nutrition in a convenient package as well Revolution Foods' new meal kits.
Night-focused marketing
Food brands will also be sunsetting their focus on sunrises and focusing on night time eating habits in 2017. According to Mintel, 56 percent of women and 46 percent of men in the U.S. reported stress as a health issue that concerns them, and a reason they are looking for products that help them unwind at the end of the day.
To meet that demand, products are rolling out lines to help promote relaxation and sleep. In 2015, a line of snack bars called NightFood was released in the U.S. promising to satisfy after dinner cravings, keep diets on track, and support better sleep. Healthy Skoop also came out with a sleep protein mix, and 8 o'clock coffee also recently rolled out a decaf brew made with chamomile and lavender.
Healthy food for all
About 638.3 million people globally were classified as low-income in 2015, according to Mintel. That means a large portion of the world cannot regularly afford fresh produce or niche market health products, and turn to other packaged goods for healthy and affordable options.
In the U.S. specifically, about 42 percent of adults who purchase vegetables and have a household income of less than $25,000 are actively trying to eat more vegetables, but only 27 percent of those adults are actually buying them compared to last year.
Businesses are embracing this mission through not only their marketing, but also their product lines and offerings. The center of the store, specifically the freezer aisle, can be less appealing to consumers, but canned fruits and vegetable providers are promoting their products as more convenient ways to get your daily fruits and vegetables.
Brands like Birds Eye and Green Giant have made strides to turn the industry around. They're doing so through better alignment with healthy ingredient trends and affordable pricing, targeting the market that wants to eat healthier without the intimidating price tag.