Evoke Continues Growth With New Single-Serve Product Line and Investment
A fast growing muesli brand in the U.S. is feeling its oats thanks to the upcoming launch of a new product line and a new investment.
Evoke Healthy Foods is officially launching a new line of single-serve muesli packs on January 2, according to founder Ian Szalinski. Szalinski told NOSH that the new size, which has been in testing with its traditional grocery retailers, will also hopefully attract foodservice providers for placement in non-traditional locations including universities and hotels.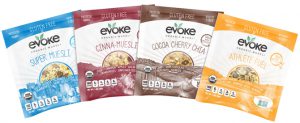 Evoke first started selling its organic and gluten free cereals at the Rochester Public Market in 2010. Six years later, the brand's line of cereal is stocked in 1,200 retailers including Wegman's, Whole Foods, Stop & Shop, GIANT and The Fresh Market. Evoke currently has five flavors of cereals that retail for $6.99.
The company is also receiving $50,000 from Launch New York Inc., a nonprofit venture development organization in upstate New York. While the capital will help Evoke expand the reach of its brand, the program also provides the company with priceless benefits like mentorship.
"They provide mentorship and connections for upstate [New York] companies," Szalinski said "I had been working under their mentorship program for about almost 18 months before they were even doing any active investing so when the opportunity came up where they had funding available… I saw the opportunity to grow my business with those extra funds."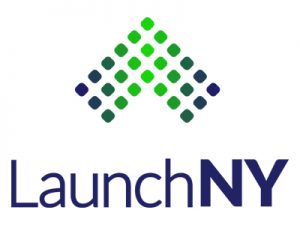 It's a good time to be a muesli brand, Szalinski said. Muesli sales are up 19 percent over the past year, according to data provided by Szalinski. Most of the category's growth has come from an increase in sales of muesli from cereal giant Kellogg's, category leader Bob's Red Mill, and Evoke. The company itself said it has seen over 100 percent growth compared to last year.
Evoke has received previous funding from angel investors and family offices totaling under $500,000, Szalinski told NOSH. In 2014, the brand was part of the AccelFoods' incubation program, which provides packaged food startups with operational support, strategic partnership, mentorship, and capital, and still works with them at various events. As part of the five-month program, AccelFoods also placed a small investment in the brand.
"We currently have very supportive investors and have talked with them about additional funding," he said. "We may look to other funds if there is a need."
Szalinski said with this most recent investment from Launch New York, he hopes to deepen the company's reach within the Northeast and mid-Atlantic regions.
"It will allow us to support promotions and in store demos, as well as doing more community events to really get our brand message out there and support our distribution," he said.