Industry Veterans Open New Manufacturing Facility
Small food brands will get product development capabilities overseen by big-brand experts with the opening of Snackwerks, a new facility being opened up by JPG Resources.
A long-time advisor to companies needing supply chain management or product development advice run by former Kashi innovation chief Jeff Grogg, JPG Resources will now be able to put its advice into action with smaller-scale product development and co-packing capabilities.  Also on the Snackwerks team is Peter Borozan, a former VP of Operations at Nestle.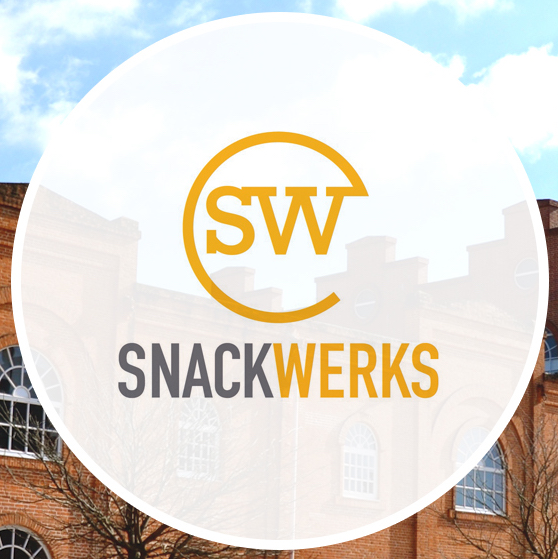 Snackwerks will have 35,000 square feet of manufacturing space and 14,000 square feet of distribution warehouse space. The plant, which is already Kosher- and Organic-certified, is pursuing gluten-free certification as well. Snackwerks currently shares staff with the consulting group but JPG plans to transition the manufacturing facility to operate as a separate entity over the next year.
Currently Snackwerks produces granola and nut clusters; it will be adding on the capabilities to produce cookies, bites, bars and balls over the rest of 2016.
Adding the last two categories was important, Grogg said.
"Certainly 'popables,' whether it's a bite or a ball or a freeform cluster, is a hot trend right now," Grogg noted. "It's portable but it's a little more friendly for some people then a bar. I think some people would say it's more fun but there's also more opportunity for portion control."
The inspiration for Snackwerks came when JPG noticed a hole in the market for their clients. "[There's a] gap in the industry of having high quality and food safety standards combined with a flexible manufacturing footprint," Grogg said. "The smaller capacity comans tends to not run a robust food quality and safety program that more customers are demanding."
This demand, says Grogg, is quickly rising due to more pressure from consumers and the media. While recalls and food safety issues previously may have passed under the radar, this is no longer the case. Grogg believes that this means even smaller brands need to achieve certain standards early in their lifecycle.
While Snackwerks is geared towards smaller brands, Grogg says that this doesn't rule out big CPG brands who he sees are either investing in smaller brands or testing out more niche lines.
"The bar is rising pretty quickly in terms of what large companies and sophisticated brands look for in food safety programs…A lot of small brands just aren't up to speed in how everything is changing and why it's important," Grogg noted. "I think that things are going to get real in a very short period of time for companies that are not taking these things seriously"