U.S. Open Tennis Champion Sloane Stephens Joins Forces With Quantum Energy Squares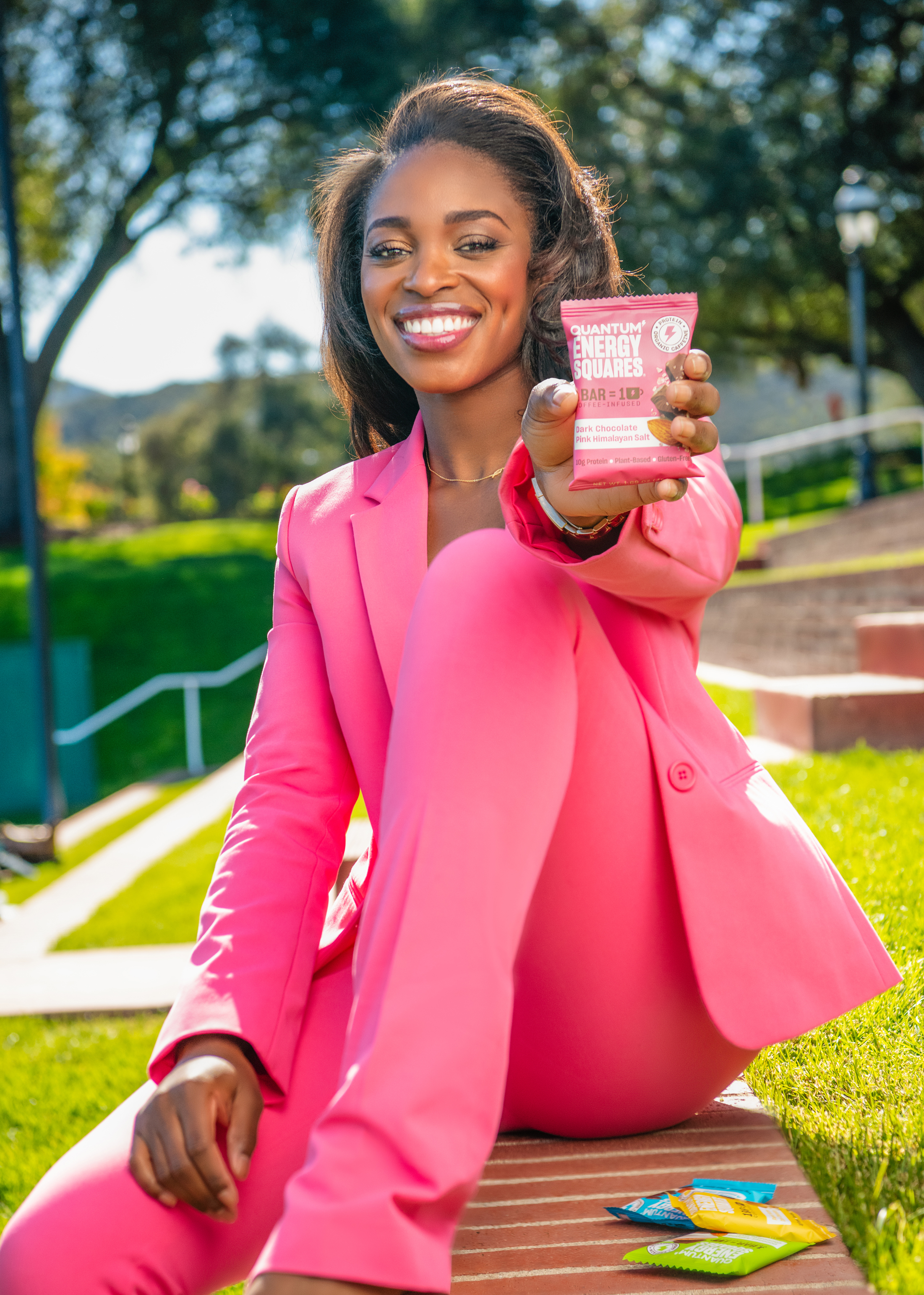 Santa Monica, CA — U.S. Open Tennis Champion and U.S. Olympic Team member, Sloane Stephens, has partnered with Quantum Energy Squares — a plant-based energy bar powered by organic caffeine and balanced macronutrients — as a strategic investor and ambassador. Through this partnership, Stephens hopes to help the brand expand into outlets across the country and educate consumers about balanced energy options for their busy lives.
Stephens is a U.S. Open Champion, Olympian, and winner of six WTA titles to-date. She was a Finalist of Roland Garros and WTA Year End Championships. She is a member of the Champion United States Fed Cup team and a business owner, advisor, plus philanthropist. The Sloane Stephens Foundation, founded by Stephens in 2013, provides access to tennis, education, and social-emotional support to over 6,000 K-12 students in Compton, California.
"Whether it's training for the Australian Open or leading my foundation to create the next generation of athletes, my life takes energy. Unlike other energy products I've tried, Quantum Energy Squares taste good — and they're good for you," said Stephens. "I'm an advocate of the brand and the way the bars energize me in workouts and competitions. The science is solid and the team is on-point, so it was a no-brainer to invest in the company."
"We're proud to have Sloane on board as she has shown inspiring dedication to her sport and young athletes," said Dan Medvene, Chief Energy Officer of Quantum Energy Squares. "Sloane embodies our company's values — such as our passion for giving people the fuel to get what they want out of life — in the best way possible."
For more information about Quantum Energy Squares, visit www.QuantumSquares.com.
About Quantum Energy Squares
Named the Official Energy Bar of both the 2021 Ironman Triathlon Series and the Rock 'n' Roll Marathon Series, Quantum Energy Squares are plant-based, coffee-infused energy bars created by a sports dietitian, food scientist, and professional pastry chef. QUANTUM is the alternative to coffee crashes and sugary snacks. Balanced Macronutrients from fruits, seeds and nuts plus MCT oil help slow caffeine absorption for long-lasting energy, with no spike and no crash. Recently launched nationwide at Whole Foods and Sprouts Markets, all QUANTUM products are certified plant-based, certified gluten-free, non-GMO verified, soy-free, dairy-free, and kosher. For more information, please visit QuantumSquares.com.