The Vine Pasta Sauce Now Available Schnucks Markets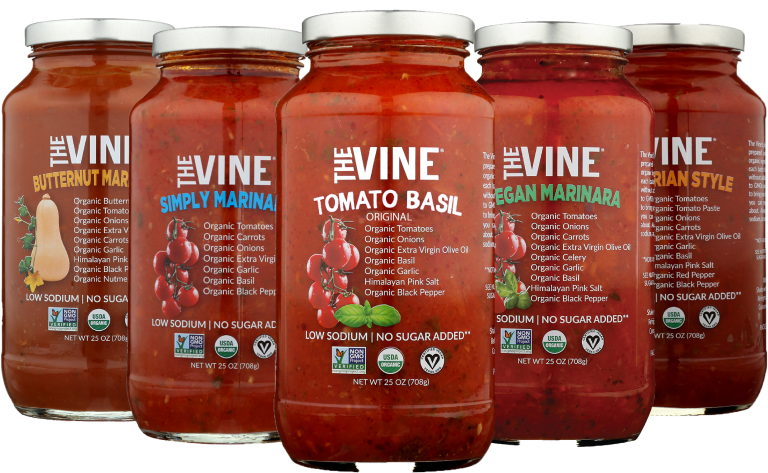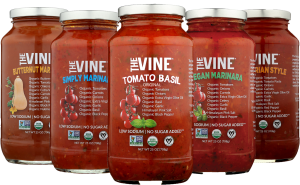 MANHASSET, N.Y. — The Vine pasta sauce is now available at Schnuck Markets.
"We are thrilled to be part of the Schnucks family. With their expanding shift towards natural and organic foods, we think The Vine's sauces perfectly align with Schnucks plan for growth," said Eve Durante, President of The Vine. "We think this is a great collaboration and we're looking forward to a long, happy relationship."
The line of low-sodium pasta sauce is available is a variety of flavors including Tomato Basil, Vegan Marinara, spicy Calabrian Marinara, and Butternut Squash. Their Simply Marinara has no sodium added. Additional products include a line of organic salsa and a delicious honey-sweetened ketchup. All products are produced in small batches with certified organic and non-GMO ingredients.
The Vine's products are free from grains, soy, preservatives, and artificial ingredients. The sauces are made with a blend of organic vegetables, herbs, spices, and real olive oil. No sugar is added to their pasta sauce and salsa, and the products are seasoned with a minimal amount of pink Himalayan salt.
ABOUT THE VINE
Durante created the brand in Manhasset, New York in 2016. It is a certified 100% woman-owned by the Women's Business Network Enterprise. All of their products are created in small batches in the USA using vine-ripened tomatoes, fresh vegetables, and fresh spices. The line is Certified Organic, Non-GMO Project Verified, Certified Vegan, Kosher, gluten-free, and low sodium.
For More Information:
https://www.thevineny.com/