Khalsa Salsa, Portland Based BIPOC Woman Owned Business Launches New Packaging For Indian Fusion Line Of Salsas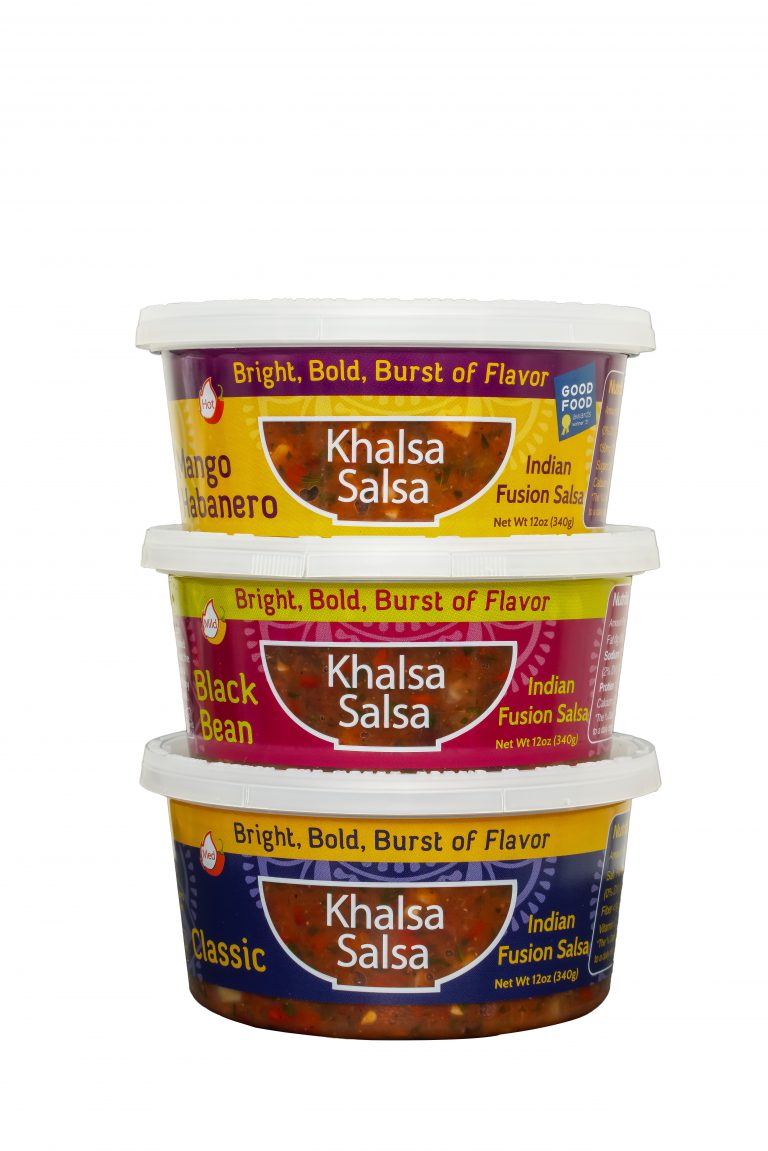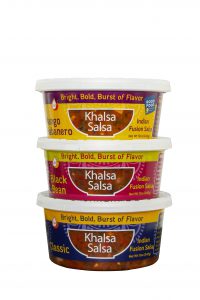 Portland, Ore. – Aiming to disrupt the salsa category by bringing a new flavor twist to a predictable category, Portland-based start-up Khalsa Salsa celebrates their new packaging launch. Salsa is a snacking staple, for dipping a chip to adding heat and dressing up a dish with complex, fresh flavor. Khalsa Salsa's Indian fusion award-winning salsas come in Classic, Black Bean and Mango Habanero. Each salsa is blended with all-natural ingredients and the spices of home for Rippy and Sukhdev Singh who arrived to the Bay Area from Punjab, India in the '80s and moved to Portland in 2004.
"We loved the tangy, tart, sour and hot tastes we came to love from home, so we decided to blend those Indian spices with the fresh flavors of Mexican salsa," says Rippy. "We knew our friends were enjoying the bright, bold burst of flavors created from real, fresh ingredients sourced locally and realized the ripe opportunity to bring our unique take on salsa to Portland eaters."
They are proud to bring Indian Fusion flavors to the NW and share with the community their international twist on this classic, "of the dozens of salsas on the shelf for customers to choose from, ours really bring something unique to the table and the packaging now reflects that".
Customers have been sharing what they love about Khalsa Salsa, Preeti first found Khalsa Salsa at the Hillsboro Farmers Market, "These Indian Fusion salsas are the bomb! Gonna have to hide a few in the back of the fridge away from the rest of the family and love supporting local". John Boyle, who leads merchandising and marketing at Market of Choice, was instrumental in supporting Khalsa Salsa from their inception. He was an early supporter and brought all 3 of the salsa flavors to their stores and to their customers palates, "the salsas are a unique option our customers love and a personal favorite of mine. We focus on supporting local food and beverage producers as a core principle of our business and find customers who seek out Local Finds love to bring home the best of the NW".
He further states, "we are thrilled to offer this salsa and love the new packaging that will have customers seeing the difference on the shelf". At the core of Khalsa Salsa's business is a component of giving back to community; with a focus on serving the under-privileged and vulnerable. The COVID-19 related humanitarian-crisis in India had been devastating and Khalsa Salsa will be donating $1 from every sale of salsa through Mother's Day to COVID-19 relief efforts in India.
About Khalsa Salsa
Khalsa Salsa is based in the greater Portland area and creates a memorable line of Indian fusion salsas that includes Classic, Black Bean and 2021 Good Food Award Winning Mango Habanero. They create healthy, gluten free, vegan salsas made with fresh locally sourced ingredients with no artificial ingredients or preservatives. Khalsa Salsa is committed to "Vand Chhakna" which is sharing what one earns with those in need and do so by supporting organizations who are giving back to the community. Khalsa Salsa donates a portion of their profits to the Oregon Food Bank, Khalsa Aid, St Jude Cancer Hospital for Children, Portland Shriners Hospital and the Virginia Garcia Clinic which provides health care to low-income communities in Washington and Yamhill counties.
For More Information:
http://www.khalsasalsa.net