Jeff's Garden Launches Four New Offerings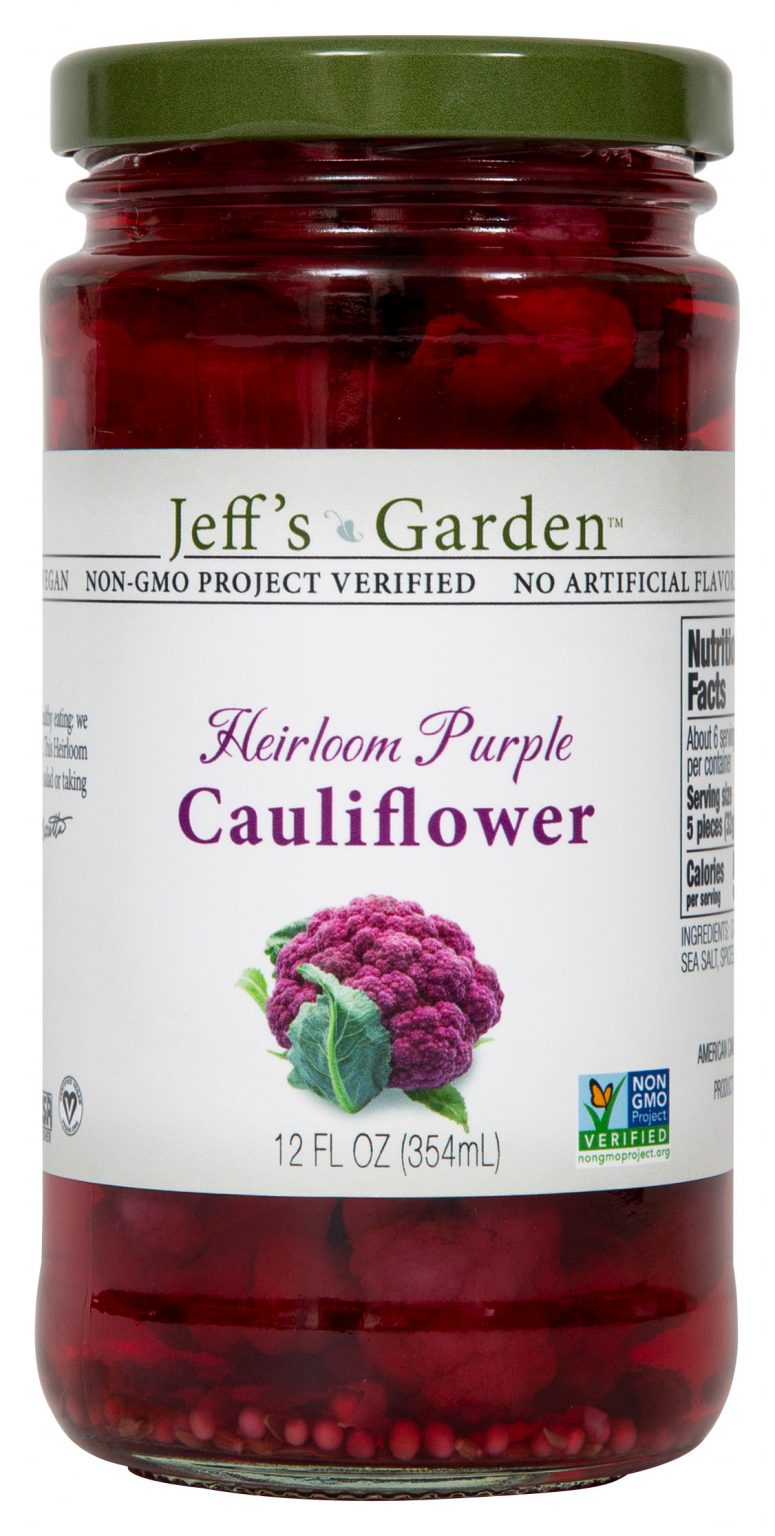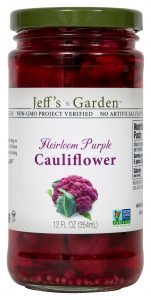 American Canyon, CA— From the sunny Napa Valley, Jeff's Garden is proud to share their latest recipe innovations: pickled purple cauliflower, Italian-style giardiniera, and sliced and diced jalapeño peppers. These items join the dynamic portfolio of flavors that Jeff's Garden is known for, and they are now shipping in select KeHE and UNFI DC's across the country.
As home cooks continue to stretch their creativity in the kitchen, these jarred specialties provide a versatile and vibrant way to upgrade mealtime and snack time. Inspired by the best of nature and the hottest eating trends, Jeff's Garden is elevating everyday eating with exciting flavors and uncompromising quality. All four new products are proudly certified non-GMO, gluten-free, and kosher.
The first new portfolio item is pickled purple cauliflower, and it's not just new to Jeff's Garden — it's the first of its kind to market. This heirloom varietal boasts an unmistakable hue that needs no artificial coloring, and its natural antioxidants provide an excellent option for health-conscious consumers. Pickled in organic distilled vinegar for a light, tangy complement to the cauliflower's natural goodness, this eye-catching purple veggie is the perfect accent for salads, sandwiches, and charcuterie boards.
Cruciferous cauliflower has never been hotter and ranked as retail's fastest-growing vegetable in 2020. As seen in the Wall Street Journal, "U.S. sales of raw cauliflower and foods containing the vegetable rose to $700 million last year, according to research firm Nielsen, up nearly 40% from 2016." Jeff's Garden Heirloom Purple Cauliflower is available in 12 oz jars for a suggested retail price of $3.99.
The second innovation translates to "from the garden" in Italian, making it a natural addition to the Jeff's Garden line. Giardiniera is a colorful and authentic Italian condiment featuring a mélange of pickled carrots, peperoncini, cauliflower, and roasted red pepper with a satisfying crunch and a tangy vinegar bite. Plus, it's the only Non-GMO Project Verified giardiniera from a national brand. Ideal for snacking and entertaining, Jeff's Garden Giardiniera is available in 12 oz jars for a suggested retail price of $3.99.
Next, Jeff's Garden is turning up the heat with hot jalapeños, available in convenient sliced or diced options. Starting with hand-picked jalapeños at the peak of freshness, they're pickled in organic distilled vinegar for a zingy taste and an unmistakable crunch. These hot jalapeños join Jeff's Garden's "Tamed" variety of mild jalapeños to satisfy every palate and heat preference.
Spicy jalapeños are on trend with a consumer desire for fiery flavor experiences. Sliced hot jalapeños are a must-have for nachos, hamburgers, and pizza, while diced jalapeños offer an easy way to elevate omelets, chili, cornbread, and queso, no chopping required. Jeff's Garden Sliced and Diced Hot Jalapeños are available in 12 oz jars for a suggested retail price of $3.49.
About Jeff's Garden
Jeff's Garden is the boutique natural line from Mezzetta, a family-owned portfolio of products and a category leader in jarred peppers, olives, and specialty vegetables. From Mediterranean olives to California peppers, Jeff's Garden products are true to nature, with simple ingredients and no artificial flavors or colors.
For More Information:
https://jeffsgardenfoods.com/