Art of Tea Debuts Hojicha Powder And Chaga Chai Mushroom Tea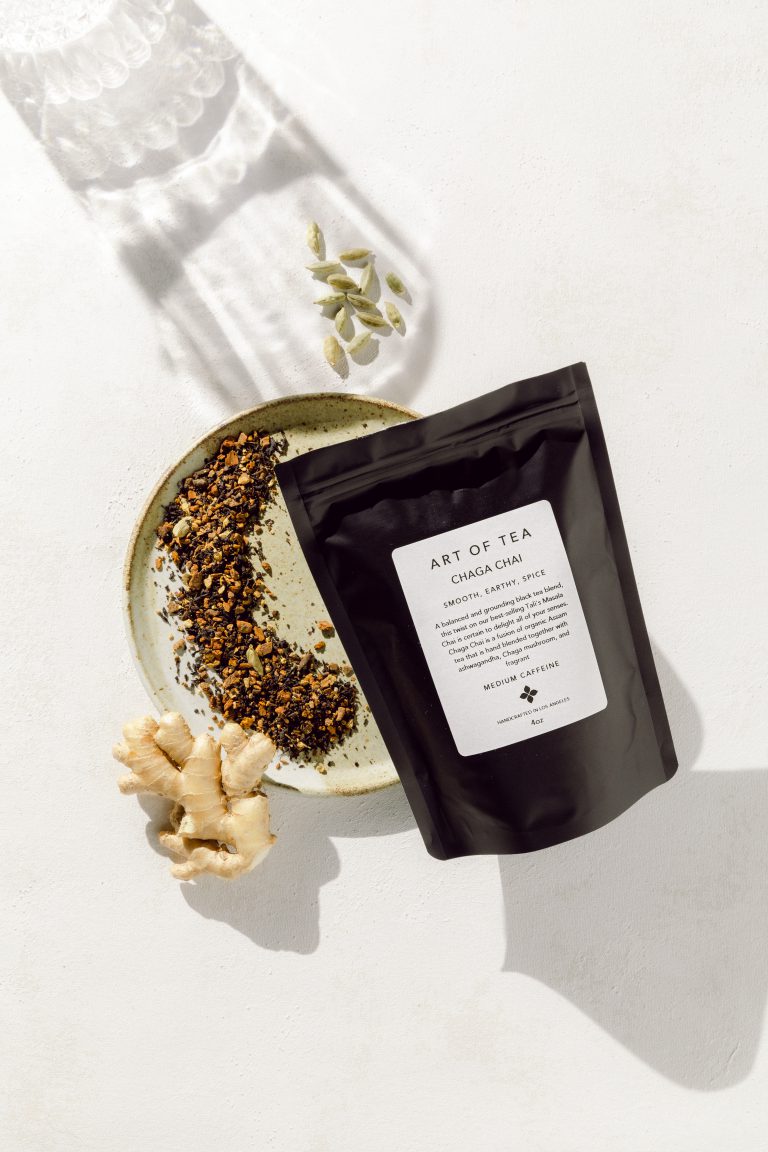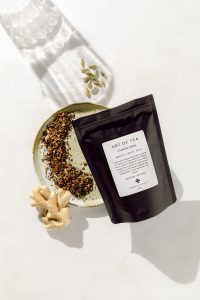 LOS ANGELES — Art of Tea, the award-winning tea importer and wholesaler based in Los Angeles, California, introduced two new teas, Chaga Chai Mushroom Tea and Hojicha Powder. Now available on the Art of Tea website and app with nationwide shipping, the two new offerings showcase Art of Tea founder Steve Schwartz's commitment to crafting stand-out tea experiences with premium, sustainably sourced ingredients that encourage consumers to take time for self-care with tea.
A new iteration of Art of Tea's best-selling Tali's Masala Chai, the Chaga Chai loose-leaf black tea is hand-blended with organic Assam tea and fragrant organic spices including cinnamon, cardamom and ginger in addition to ashwagandha and chaga mushroom. The ashwagandha, an ancient medicinal herb known for its calming and stress-reducing properties, and chaga mushroom, considered a superfood packed with antioxidants and immune boosting vitamins, bring a subtle earthiness to the blend. When steeped, the result is an aromatic, spiced and well-balanced cup of tea that is both comforting and nourishing. Chaga Chai is available in 4oz ($29) and 1lb ($96) zip pouches.
Alongside the Chaga Chai, Art of Tea launches their first organic Hojicha Powder, a distinct variety of roasted green tea sourced and ground from sustainable farms in Japan. The Hojicha Powder features a naturally sweet and woodsy flavor profile, similar to matcha, but with bolder, smokier notes – perfect for coffee drinkers looking to reduce their caffeine intake. Hojicha is also available in 4oz ($24) and 1lb ($60) zip pouches.
"At Art of Tea, I've always been driven by the simple yet profound impact developing a tea ritual can have on one's daily routine and state of mind. With our new Chaga Chai blend and Hojicha Powder, I hope to inspire others to slow down, and nourish their body and soul through tea" says Schwartz.
With the new product launches, Art of Tea expands upon their promise to inspire delicious and health-focused tea experiences. Since founding the company in 2004, Schwartz has been committed to hand-blending and custom crafting the finest organic teas and botanicals possible, while educating and changing the way people perceive and interact with tea.
For More Information:
https://www.artoftea.com/products/chaga-chai-mushroom-tea; https://www.artoftea.com/products/hojicha-powder