Tetley Tea Launches Tetley Herbal Infusions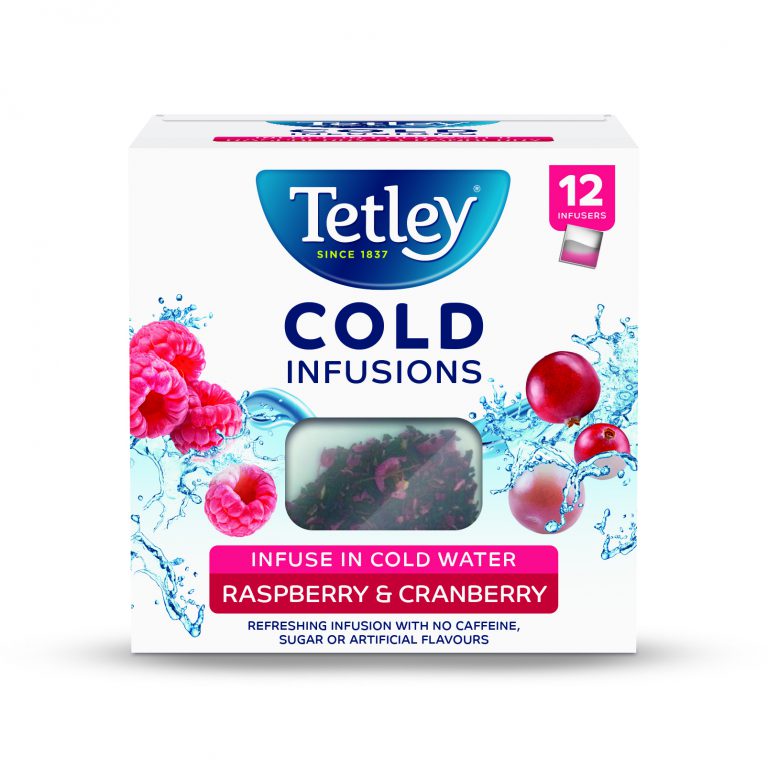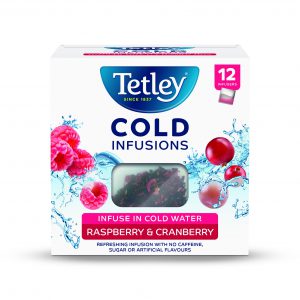 MONTVALE, N.J.– Tetley is bringing its 180 years of brewing excellence to the flavored water market with the launch of Tetley Herbal Infusions, an affordable range of fruit and herbal infusions developed specially to be brewed in cold water. In a bottle, in a pitcher, on the go, or at home – Tetley Herbal Infusions promises a fresh herbal brew that is flavorful and refreshing.
The range includes 4 flavors: Strawberry & Watermelon; Raspberry & Cranberry; Orange & Peach; and Mint, Lemon & Cucumber. The herbal pouches are heat treated and suitable for infusion in cold water. Each infusion infusion contains premium grade ingredients with small pieces of real fruit, to deliver on taste which is naturally free from caffeine, artificial flavors, sugar and sweeteners.
"After a very successful launch in the United Kingdom, we are excited to introduce this new segment in the US market. Shoppers continue to look for healthier options to soft drinks, sweet teas, and other artificial beverages. Tetley Herbal Infusions is designed to fill that gap at an affordable price point," says Sneha Bala, Brand Manager for Tetley USA.
Tetley Herbal Infusions will launch online and across let retailers this summer, and during Expo West can be found at booth 9306
For More Information
tetleyusa.com
Like what you're reading?
Subscribe to BevNET+NOSH Today
Subscribe today and get access to the leading industry resources in the food &amp beverage industries. News, trends, industry data, expert analysis and much more.
Access all of these benefits:
Unlimited access to all content on BevNET.com and NOSH.com
Exclusive access to hundreds of educational videos
Watch subscriber-only live programs such as Office Hours