Smitten Ice Cream Partners with Perfect Day to Launch Vegan "N'Ice Cream" Line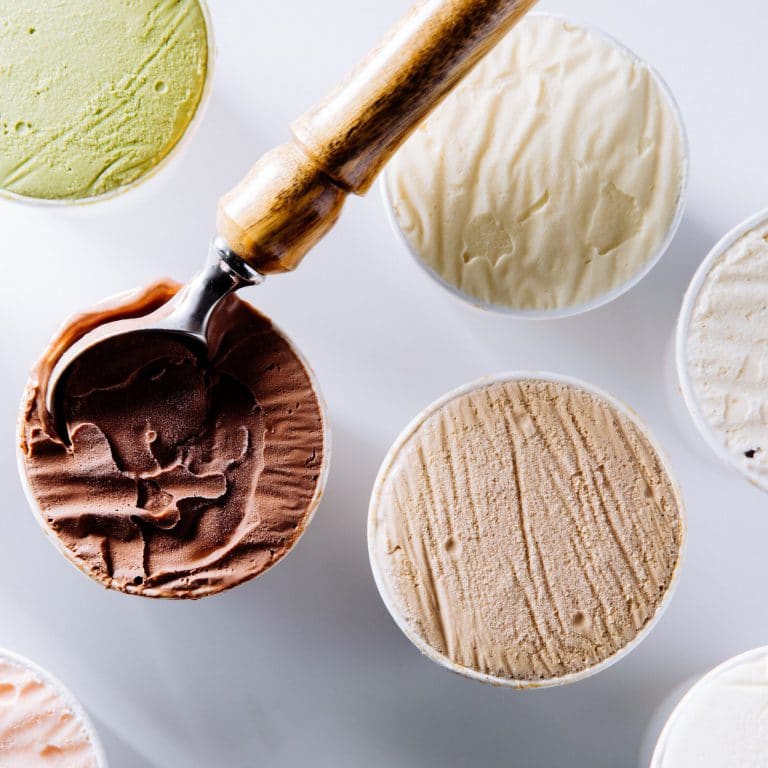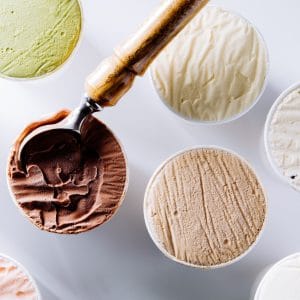 SAN FRANCISCO– Smitten Ice Cream, beloved Bay Area-based innovative ice cream company committed to the highest quality fresh-churned ice cream, announces a partnership with Perfect Day, a global brand at the forefront of research, development and production of flora-made dairy. This Smitten and Perfect Day collaboration introduces animal-free ice cream in its most premium and delicious form: clean-label, vegan, lactose-free, hormone-free and unparalleled in texture and taste.
Continuing its passion for tech-enabled fresh ice cream, Smitten's new product line uses an exclusive clean label version of Perfect Day's ice cream base enabled by its proprietary flora-made dairy protein. Pegged Smitten N'Ice Cream, the product delivers unparalleled flavor and mouthfeel, without coconut or nutty aftertaste, and remarkably, the same rich and creamy luxurious texture people expect from Smitten ice cream. Setting new expectations for vegan and plant-based products, Smitten N'Ice Cream is so good, it deserves a category of its own.
"We have been working hard and iterating on a vegan product for years, but I refused to put a product on the menu if I didn't like it as much as our traditional grass-fed dairy flavors," said Robyn Sue Fisher, founder & chief brrrista of Smitten. "That all changed the first time I did a blind taste-test of the Smitten N'Ice Cream made with Perfect Day – it blew my mind. I knew, then and there, we were ready."
Smitten's partnership with Perfect Day marks the first regionally available commercial product made with Perfect Day's flora-made protein. Consumers will be able to try Smitten N'Ice Cream locally in the San Francisco Bay Area via in-store pick-up and delivery platforms, and regionally (Western Region of the U.S.) via Smitten's newly launched direct-to-consumer platform.
"At Perfect Day, we believe that the future of food is within arms reach, and we're thrilled to work with partners who value not only science and technology, but the experience and taste of delicious dairy products, to empower the future – and now – of food," said Ryan Pandya, co-founder and CEO of Perfect Day. "Smitten's unique and innovative approach aligns with our commitment to quality and sustainability, while still promising the dairy experience that consumers have come to know and love, so we're thrilled to join forces and allow consumers nationwide the chance to taste dairy made perfect."
Smitten N'Ice Cream will be available to consumers in four delicious flavors, including Brown Sugar Chocolate, Fresh Strawberry, Coconut Pecan and Root Beer Float. Consumers in the Western Region can pre-order a bundle of all four flavors on Smitten's website, with shipping beginning on May 15. Starting today, Smitten's flagship location in San Francisco's Mission District will carry all flavors and the remaining Northern California shops (Hayes Valley – San Francisco, Pacific Heights – San Francisco, Santana Row – San Jose, and Rockridge – Oakland/Berkeley) will be offering two flavors, Brown Sugar Chocolate and Fresh Strawberry, via in-store pick-up and local delivery. Single pints and bundles are available.
To learn more about Smitten's partnership with Perfect Day, or to get your order of Smitten N'Ice cream, please visit smittenicecream.com.
About Smitten
Smitten Ice Cream serves the freshest, creamiest scoops made with only unprocessed, real, locally sourced and sustainable ingredients. On a mission to reengineer ice cream from the ground up, the San Francisco-born brand started when founder and CEO Robyn Sue Fisher invented and patented her own ice cream machine that could churn ultra-smooth scoops in about 90 seconds. Today, Smitten continues to make everything from scratch — from its ice cream bases and cone batters to its sauces, cookies and toppings. Touted by Vogue as "The freshest, if not the best, ice cream on Earth," and featured in a vast array of media, from Food & Wine and Forbes to Wired and TechCrunch, Smitten currently has five popular retail shops in Northern California, delivers across the Bay Area through DoorDash, Caviar, UberEats, PostMates and GrubHub, and later this year expands its reach even further through national shipping, creative brand collaborations, pop-ups and more. For more information visit smittenicecream.com or follow along on Facebook, Twitter, Instagram and LinkedIn.
About Perfect Day
Perfect Day is a global leader in the research, development and production of flora-made, animal-free dairy. They are reimagining the dairy supply chain and supporting the evolution of the food system to one that is more sustainable for future generations. As a top Bay Area food-tech startup, they are teaming up with food makers large and small to create a whole new category of animal-free food products — for a kinder, greener planet. For more information, visit perfectdayfoods.com or follow along on Facebook, Twitter, Instagram and LinkedIn.