GoMacro Launches New Kids MacroBar Line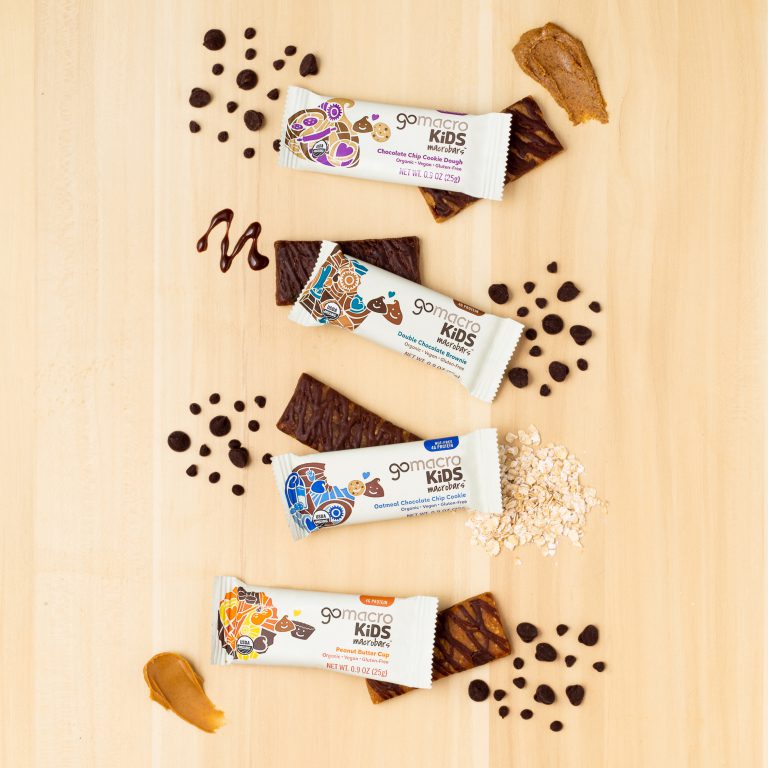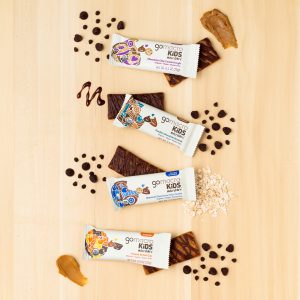 VIOLA, Wis.— GoMacro, known for its organic, plant-based nutrition bars, is excited to announce the launch of its new line of Kids MacroBars.
The new GoMacro Kids MacroBars are Certified Organic, Vegan, Gluten-Free, Kosher, Non-GMO, C.L.E.A.N., R.A.W., and Soy-Free; and are available in four exciting flavors: Chocolate Chip Cookie Dough, Oatmeal Chocolate Chip Cookie, Double Chocolate Brownie, and Peanut Butter Cup.
"Our goal throughout the development of our Kids MacroBars was to offer flavors that were more kid-friendly, while also offering the healthy, clean ingredients and certifications that parents have come to expect from GoMacro," says Jola Sonkin, GoMacro's Co-Founder and CEO.
All GoMacro products are made with responsibly-sourced, delicious ingredients that provide goodness for everyone to enjoy. Inspired by recipes from the kitchen of GoMacro founders Amelia and Jola, the Research & Development team in Viola, Wisconsin developed the new bars in-house with feedback from parents and kids in the GoMacro community.
"As a mother-daughter owned company, we've always believed that a better future starts with our kids," says Sonkin, who's a mother of four. "GoMacro Kids MacroBars are a way to share the power of sustainability, the importance of giving back, and the joy of living a plant-based lifestyle with the next generation."
GoMacro Kids MacroBars are available for purchase at select Walmart stores nationwide, walmart.com, gomacro.com, and Amazon.
About GoMacro
Mother-Daughter owned and based in a small rural community, GoMacro's mission is to spread awareness for a balanced, plant-based lifestyle with products that have positive effects on the world and inspire others to have a healthy body, sharp mind and bold spirit. Since 2004, they've remained dedicated to responsible sourcing, sustainable practices, and high-quality ingredients. All GoMacro MacroBars are Certified Organic, Vegan, Gluten-Free, Kosher, Non-GMO, C.L.E.A.N., R.A.W., and Soy-Free. Learn more at gomacro.com.
For More Information:
https://www.gomacro.com/kids/