Fearless Keto Launches Keto Cookie Bites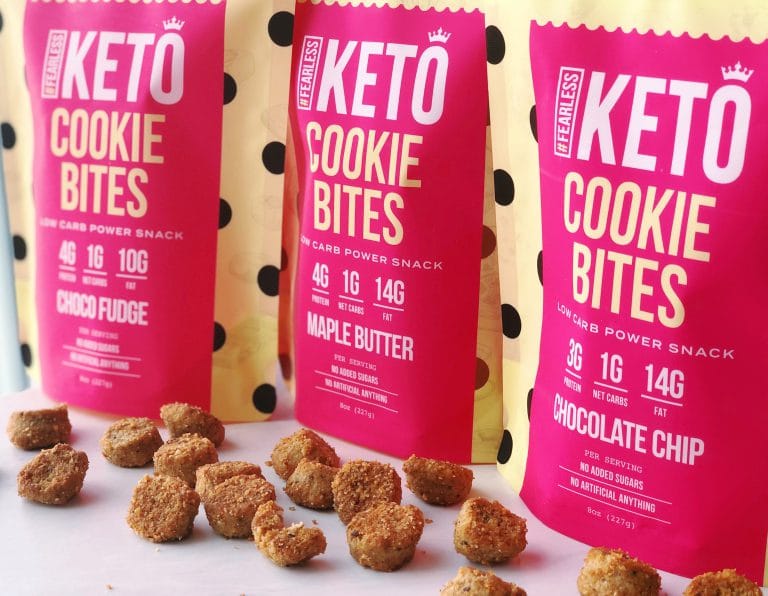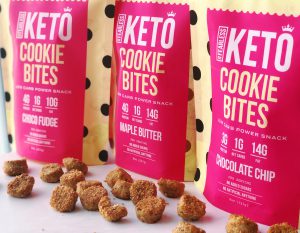 DALLAS– Fearless Keto, founded by mother-daughter team, Mary & Lauren Paley, has just released a brand new product – Keto Cookie Bites – just in time for the holiday season! These cookie bites are a clear winner for anybody on a Keto or low carb diet, containing just 1g of net carbs per serving. In addition to being low carb, each serving also contains between 3-4g of protein, making them a welcome alternative to your standard energy or power bar.
These cookie bites are made with a combination of omega-3 rich California walnut flour and almond flour. Walnut flour was chosen as a primary ingredient due to the role that walnuts play in heart health, blood sugar management, and brain health. The cookie bites currently come in three different flavors – Chocolate Chip, Maple Butter, and Choco Fudge. Follow them on Instagram @fearlessketo to vote on new upcoming flavors and see delicious recipes you can make using Fearless Keto's products.
About Fearless Keto
Fearless Keto, founded by mother-daughter team Mary & Lauren Paley, was first started as a blog and support platform for those beginning their Keto or low carb journey. Mary and Lauren joined forces when they realized they were the perfect balance of knowledge and implementation: Mary, being a seasoned dietitian of 30+ years with a Masters of Nutrition and Dietetics from The MGH Institute of Health Professions, and Lauren, a 20-something gal with a real weight-loss success story who can genuinely relate to everybody transitioning to a Keto or low carb lifestyle. Follow Fearless Keto on Instagram @fearlessketo or on their website www.fearlessketo.com. They will also be at Expo West in March at Booth M316 so come say hi!