Bada Bean Bada Boom Launches Everything Bagel Bean Snack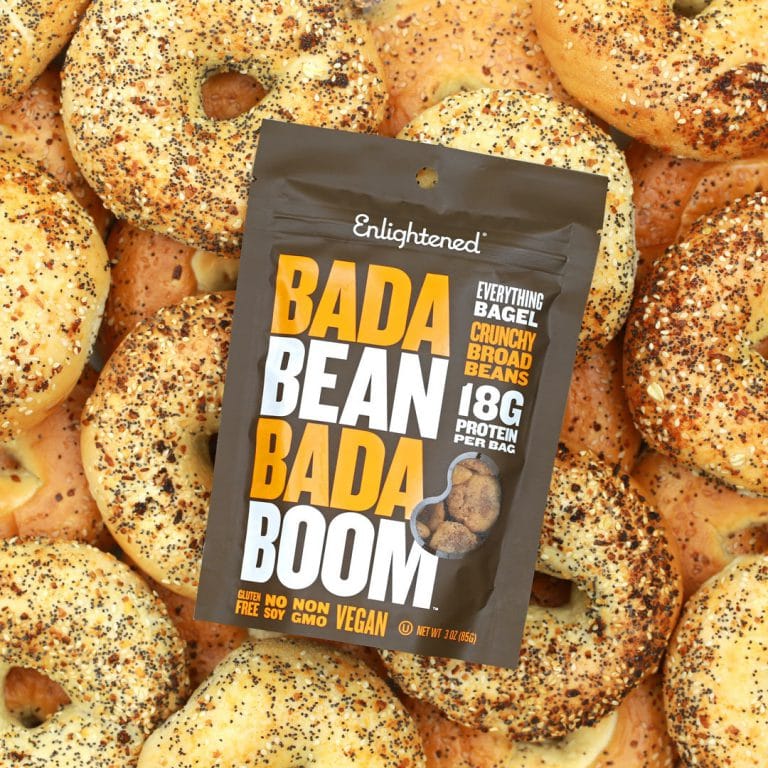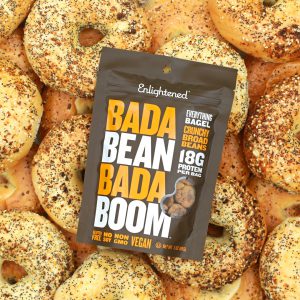 NEW YORK— Bada Bean Bada Boom, a top-selling snack brand, puts a twist on celebrating National Bagel Day this year with the launch of Everything Bagel bean snack. In the form of a crunchy on-the-go snack, Everything Bagel captures the taste of a freshly baked New York bagel with garlic, onion, sesame seeds, poppy seeds and a pinch of salt in every bite. Exclusively online, Everything Bagel is available in 1 oz. single-serving and 3 oz. resealable snack bags.
"We love packing the flavor of trendy and delicious foods into crunchy bean snacks," Bada Bean Bada Boom founder and CEO Michael Shoretz said. "The Bada Bean team is based in NYC, and, like many New Yorkers, we like to think we know a thing or two about bagels. That's why we couldn't resist creating Everything Bagel and launching on National Bagel Day–one of our favorite holidays."
Also debuting today, the Boom Box, a variety box made for the brand's biggest fans, comprises 52 single-serving bags showcasing Bada Bean snacks' entire line of roasted broad bean snacks, including Everything Bagel.
Bada Bean snacks are roasted broad bean snacks made with simple ingredients: broad beans (aka fava beans), a touch of sunflower oil and seasonings. The brand is 100-percent vegan, gluten-free and non-GMO. Each 1-ounce serving packs 6-7g of plant-based protein and 3-4g of fiber, making them ideal low-carb snacks and meal toppers.
Everything Bagel (MSRP $3.99 3oz., $1.99 1oz.) and the Boom Box are now available for purchase on BadaBeanSnacks.com.
About Bada Bean Bada Boom
Bada Bean Bada Boom is a fast-growing snacking brand housed within New York City-based Beyond Better Foods. Bean Bean is a vegan, non-GMO, high-fiber snack made with simple ingredients: roasted broad beans (aka fava beans), sunflower oil and seasonings. Originally known as Enlightened Broad Crisps, Bada Bean rebranded in October 2018 under its current name and packaging. Bada Bean is now available on Amazon and in-stores nationwide, including Sprouts, ShopRite, Safeway, Wegmans, Whole Foods and more.
Forbes Under 30 alum Michael Shoretz founded Beyond Better Foods in 2012, inspired by his personal training clients' desire for healthy alternatives to their favorite sweet, salty, spicy and savory treats. Beyond Better Foods now includes Enlightened Ice Cream, Bada Bean Bada Boom and Cloud10.
For more information on Bada Bean Bada Boom, visit BadaBeanSnacks.com.
For More Information
badabeansnacks.com