Amarlane Foods Launches Betterine Butter Alternative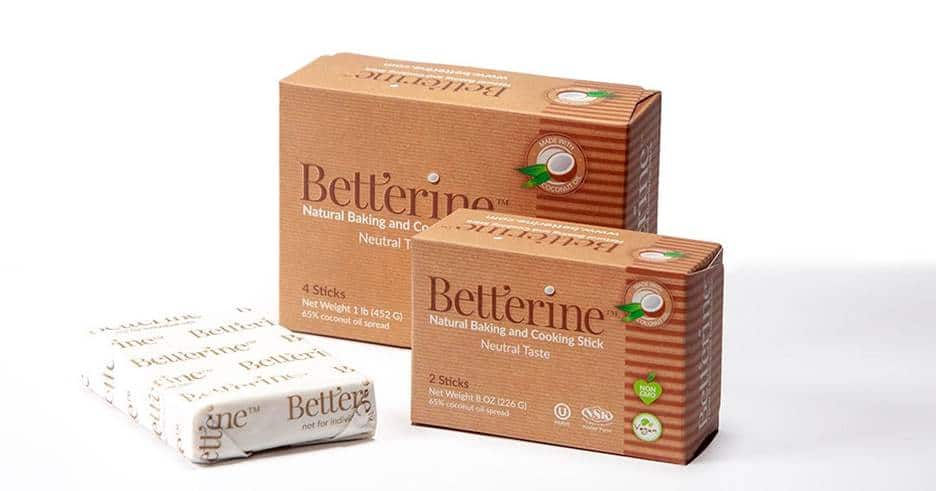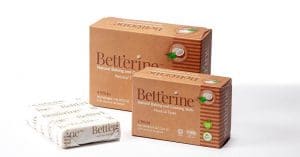 HILLSDALE, N.Y.–  Consumers have a healthier new way to cook and bake thanks to the latest innovation from Amarlane Foods, a NY company dedicated to developing plant-based foods using only a few natural ingredients.
Betterine is an alternative to butter and margarine that's 100% free of dairy products, chemicals, and additives. Because it measures and behaves exactly like its less-healthy siblings, it can be used in any favorite recipe to achieve outstanding results with zero compromise on taste or texture.
"Butter's Vegan Twin" is non-GMO, contains no trans fats and no lactose. Unlike margarine, it is not manufactured through the partial hydrogenation process that the FDA has linked to a variety of health risks.
In fact, Betterine is made from just 4 natural ingredients: pure coconut oil, water, organic soy lecithin, and arrowroot powder. It has a neutral taste that can be used wherever butter or margarine are called for. Betterine is 100% vegan and certified kosher (pareve) – perfect for transforming buttery desserts into healthier, dairy-free, Vegan friendly masterpieces.
"Betterine provides a crucial plant based solution for baking and cooking. While there are many plant based butters on the market, none of them function that well and their labels are notoriously problematic. Now with Betterine cook the food you love, naturally," says Akiva Stern, President, Betterine.
Betterine is available in 4-stick/16 oz. packages (MSRP $5.80) and 2-stick/8 oz. packages (MSRP $2.99). It is currently sold only in kosher stores.