Alter Eco Appoints Confectionary Industry Veteran Mary-Ann Somers to Board of Directors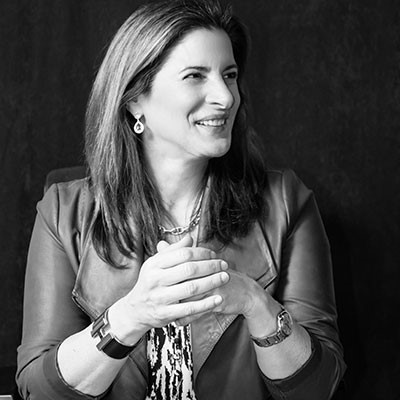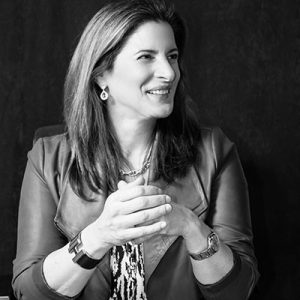 SAN FRANCISCO– Alter Eco®, a chocolate-centric food company that helps mitigate climate change through regenerative agriculture, and its majority owner NextWorld Evergreen, has announced the appointment of Mary-Ann Somers as Independent Director of Alter Eco's Board. Somers is the first woman to join Alter Eco's prestigious Board, bringing over 30 years of consumer products and technology experience, including senior roles in the confectionery, beverage, personal care, and direct-to-consumer software industries.
Somers and Alter Eco were introduced through the Women On Boards (WOB) Project, a nonprofit with the mission of empowering women business leaders and improving diversity and inclusion at the board of directors level. Growth equity fund and the majority owner of Alter Eco, NextWorld Evergreen, also helped secure Somers as the Board's newest member. As one of 20 private companies that participated in the inaugural WOB Project cohort, Alter Eco is committed to furthering gender diversity in the board room and beyond.
"We met Mary-Ann through mutual connections at WOB Project, and after the first conversation we knew she could bring incredible value to our board," said Mike Forbes, CEO at Alter Eco. "We're honored and excited to welcome her and know that her knowledge of the chocolate industry from her time at Hershey will be invaluable to our next phase of strategic growth. She's also successfully helped mission-driven brands scale through acquisition and has profound digital experience from working at Intuit. She has a rare combination of expertise needed for today's market, and we feel lucky to welcome her contributions at the highest levels of advisory counsel for our brand."
"We were honored to have Alter Eco make a commitment to increasing diversity and inclusion on their board by participating in WOB Project's 20-company initiative," said Cassie Nielsen, co-founder of Women on Boards Project. "When we spoke with Mary-Ann, we quickly recognized the synergies in her experience and the mission and vision of Alter Eco and are thrilled to have made the introduction and placed Mary-Ann in her first board seat, as the first woman on the Alter Eco board of directors."
Somers led Hershey's $7B U.S. confections business as General Manager and Vice President, growing iconic brands such as Reese's and emerging brands such as BarkThins to where they stand today. She also previously led The Coca-Cola Company's U.S. Water, Tea and Coffee brands as General Manager and Senior Vice President, helping to expand the portfolio to a total of $3.8B in retail sales. She also served as Chief Growth Officer and Senior Vice President at Intuit for the company's direct-to-consumer brands where she was responsible for revenue growth management, strategy, business development, advertising, website and marketing technology. With her years of experience, Somers currently serves as an independent board member and advisor to mid-market companies, helping them expand their business and guide their strategy like she intends to do with Alter Eco.
"I've admired the sustainability work Alter Eco has established over the past several years, so when the opportunity to join its board of directors opened up, I was first in line," said Somers. "Mission-driven brands making a true impact on the planet and for the good of people are the way of the future. With the launch of the Alter Eco Foundation, and the brands vision to transform the chocolate supply chain to a regenerative model, it is a thrilling time to jump on board!"
Just this month, Alter Eco launched the Alter Eco Foundation, which works directly with cacao farmers to help them transition to dynamic agroforestry, a method of regenerative agriculture that shows significant potential to reduce greenhouse gas emissions. Somers joins the Board at a momentous time when the company is expanding its efforts to help others adopt its regenerative practices and educate consumers about the need for climate mitigation efforts now.
Alter Eco is a sustainability-directed company founded in San Francisco, Calif. that takes indulgence to new heights with its premium, Fair Trade and Certified Organic chocolates, pioneering a better way of doing business as a force for change. The brand takes a full-circle sustainability approach to everything it does, including operations, supply chain and packaging, using Fair Trade sourcing, producing only organic and non-GMO foods, creating minimal waste, and in-setting carbon emissions.
To learn more about Alter Eco and its sustainability initiatives, please visit www.altercofoods.com. Alter Eco's new chocolate bar packaging is available online at www.alterecofoods.com and in stores nationwide, including Whole Foods Market, Wegman's and Sprouts.
About Alter Eco®
Alter Eco® is a chocolate-centric food company that helps mitigate climate change through regenerative agriculture and carbon sequestration. Recognized as a top certified Benefit Corporation, a registered Public Benefit Corporation and proudly listed as one of the 'Best & Brightest' places to work in 2019, Alter Eco is dedicated to pioneering a better way of doing business as a force for change. The company practices a full-circle approach to sustainability throughout its operations and supply chain through four pillars: sourcing using Fair Trade principles, producing only organic and non-GMO foods with regenerative farming practices, creating minimal waste by working towards 100 percent compostable packaging, and in-setting carbon emissions by means of large-scale reforestation/conservation programs in the cooperatives that produce its crops. These principals are entwined with Alter Eco's commitment to the highest quality ingredients and taste in all of its products, available in North America, Australia and Canada. All Alter Eco products are USDA Certified Organic, Fair Trade Certified, Climate Neutral Certified, non-GMO and Certified Gluten Free (excluding Dark Salt & Malt). For more information about Alter Eco, please visit www.alterecofoods.com.
About NextWorld Evergreen
NextWorld Evergreen, a growth equity fund and the majority owner of Alter Eco, leverages capital to invest in consumer companies that share our core principles, create great products, and tell their stories in ways that engage and create value for people, the fund and society. Our flexible capital, which allows for long-term horizons, creates the opportunity for entrepreneurs to focus on financial outcomes while finding the best path for expressing the vision and values of their companies. For more information, please visit www.nextworldevergreen.com.
About Women on Boards Project
Women on Boards (WOB) Project was created in 2020 by consumer industry leaders to increase the number of women serving on consumer company boards while also expanding diversity including race, ethnicity, age, socio-economic status, and sexual orientation, gender fluidity. For more information, please visit WOBproject.com.
For More Information:
https://www.alterecofoods.com/