Wilde Chips Announces Three New Chicken Chips Flavors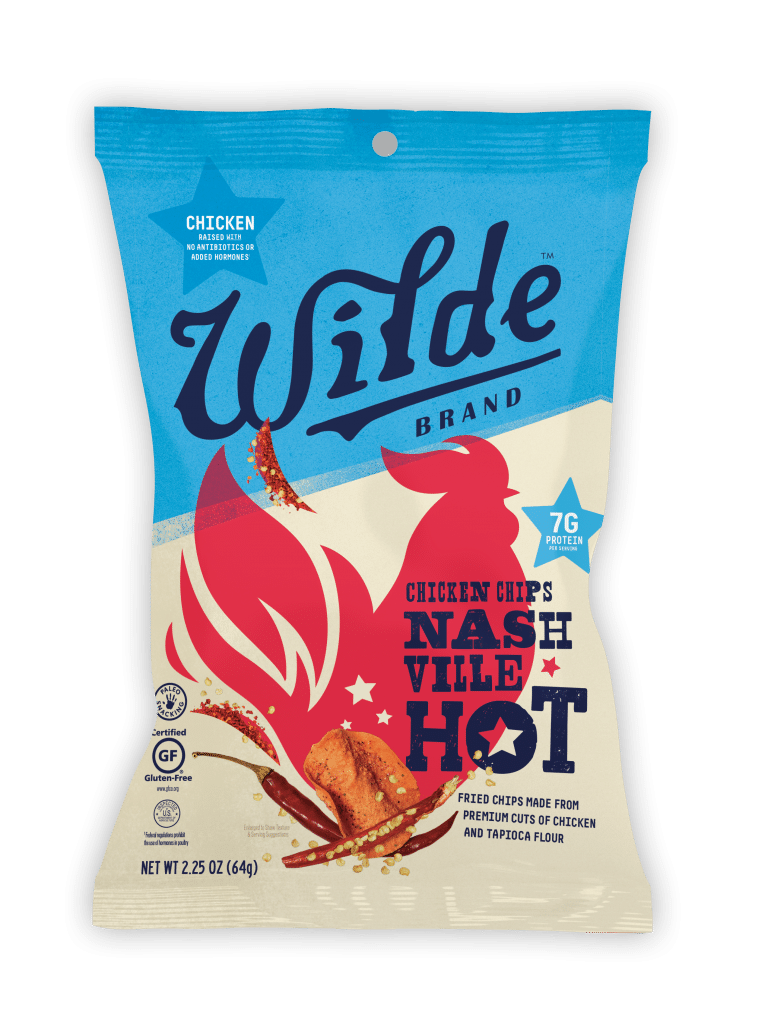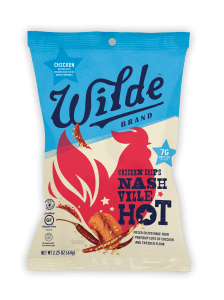 BOULDER, Colo.– Wilde, a natural and healthy foods start-up on a mission to innovate snacking, has announced three new flavors of their Chicken Chips: Nashville Hot, Chicken + Waffles, and Himalayan Pink Salt, all available nationwide. Wilde Chips are the world's first chip that deliver 15 grams of protein per bag, 0-1 g sugar, in a thin and delightfully crispy, flavorful snack — leaving snackers satisfied, never empty. Delicious, crave-able, yet clean and high in protein.
All Wilde Chips are made with a a few simple, clean ingredients and start with real chicken breast, combined with a touch of tapioca flour then sliced super thin, lightly fried. They are paleo friendly, gluten free and grain free. The un-potato chips.
New Flavor Profiles
Nashville Hot: Hits home with a classic cayenne kick that'll transport you to warm summer nights in The South. Made with crispy chicken breast and a little dill for a sour pickle finish.
Chicken + Waffles: Three words.  Chicken. Freakin'. Waffles.  We've created everything you love about this iconic dish in one chip that you can now enjoy any place, any time.  This classic combination starts with real chicken, crisped in coconut oil then seasoned with a buttery maple syrup and a touch of cinnamon.
Himalayan Pink Salt: We call this our naked chip. Chicken chips, simply tossed in mineral rich pink Himalayan salt. These chips are anything but naked!
"I wanted to create flavors that had never been seen before in the snack aisles, and with long hot summer days coming up, I thought it would be the perfect opportunity to take snackers down South with Nashville Hot, and Chicken and Waffles," said Jason Wright, founder of Wilde Chips
The Nashville Hot flavor is now available nationwide, exclusively at Whole Foods Markets. Chicken + Waffles and Himalayan Pink Salt are also available nationwide at Whole Foods, Sprouts, ThriveMarket.com, Amazon, WildeBrands.com. SRP: $4.99
About Wilde
Based in Boulder, Colorado, Wilde was founded in 2014 by CPG veteran Jason Wright, whose mission is to create "junk food for healthy people." In development since 2016, Wilde's flagship product, Wilde Chicken Chips, are first-to-market meat-based protein chips that's disrupting the declining salty snack category.