Verb Releases Coconut Chai Flavor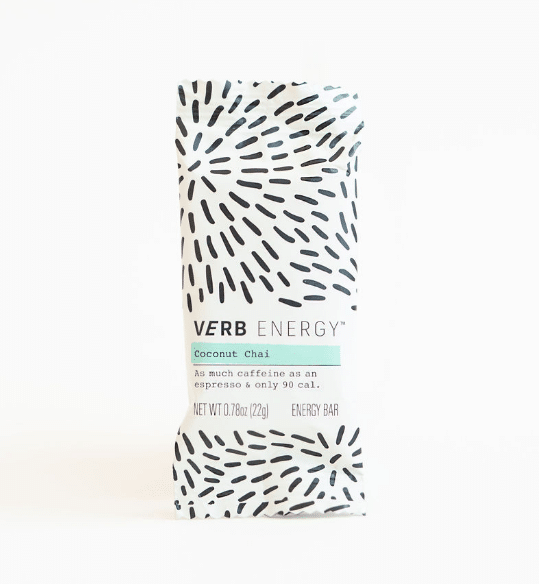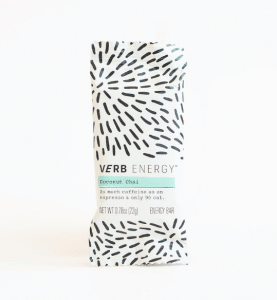 BOSTON— Three co-founders (CEO Matt Czarnecki, CTO André Monteiro, and CFO Bennett Byerley) started Verb out of their dorm rooms at Yale to transform the way people get energy. Our first product line is a series of 90-calorie energy bars each with as much caffeine as a shot of espresso, but the caffeine comes from organic green tea for an energy boost sans jitters. We sell Verb Bars D2C online through our text-based subscription service, Verb Flex.
Verb's new flavor is Coconut Chai. Abiding by our food ethos, our products are all full of flavor and have distinct and memorable flavor profiles. Unique in the market landscape, Coconut Chai combines a warm summery feeling with the cozy comfort of fall spices.
"I wanted a flavor that stood out from not just our product line but the entire market of energy bars. I wanted a flavor that would inspire you just as much as the caffeine energizes you," said Ben Green, Head of Product.
Coconut Chai is Verb's fourth flavor and their first since launching in May of 2018. Coconut Chai adds to our existing flavor assortment of Simply Cocoa, Maple Blueberry, and Salted Peanut Butter. While all of our flavors are very distinct, they all center around a nut butter base that gives them a delicious flavor and an enjoyable texture, as well as proteins and healthy fats. Our flavor assortment is designed to be balanced, and to make sure our customers love eating Verb Bars each and every day.
Verb bars contain 90 calories and as much caffeine as an espresso from organic green tea. Like our other flavors, the Coconut Chai Verb Bar delivers as much caffeine as an espresso (65mg), but no jitters because of its green tea based caffeine source. Organic green tea has a plant based amino acid called L-Theanine that prolongs the release of caffeine and prevent a crash. The product also has just 90 calories, making it the perfect size for an energy boost that doesn't slow you down.
Each of our flavors has its own unique pattern on its packaging. The patterns are handcrafted and convey motion, evoking the sensation of human energy. The pattern for the Coconut Chai bar might be our favorite design yet.
We will only release products that meet our high standards for taste, energy effect, and health profile, so we wanted to take our time and ensure we got this new flavor perfect before we released it. Ben Green, our Head of Product and Quality Control Manager, spearheaded the development of this flavor. Ben spent months making more than200 recipe iterations to get the flavor just right.
We're striving to deliver the best energy products out there — products that are delicious, have an outstanding energy effect, and are good for you. We have lots of ideas that we're actively working on, but we won't release any new products until we know that they deliver on all that our brand promises.
At the core of our brand is the belief that there is nothing more powerful than human energy. We believe that when you feel your best, you are unstoppable. That's why we create products that help you perform at your peak and make you feel more you. We believe in energy. And being human.