Two Brownwood Farms Products Now Available at Select Midwest Kroger Stores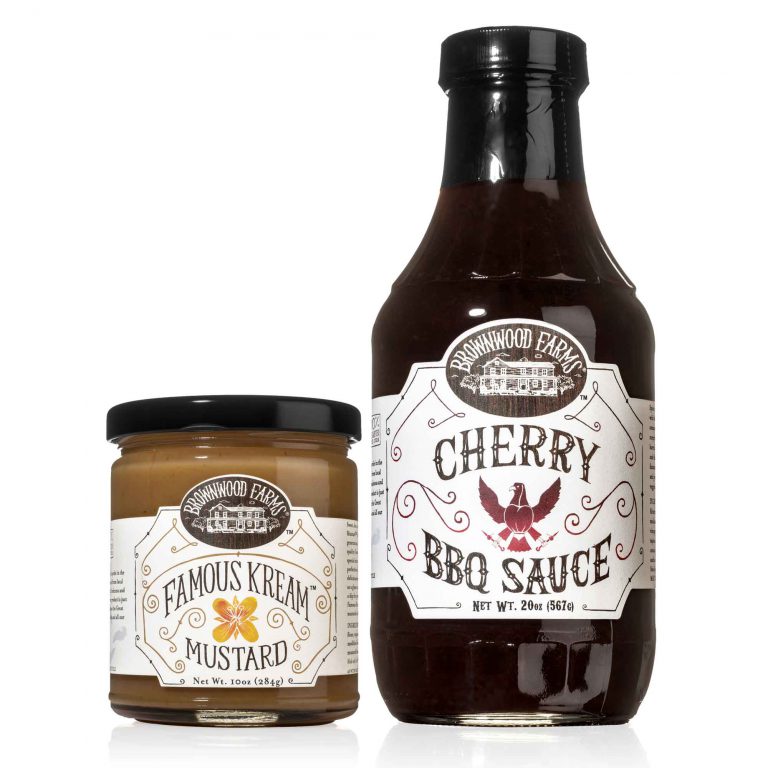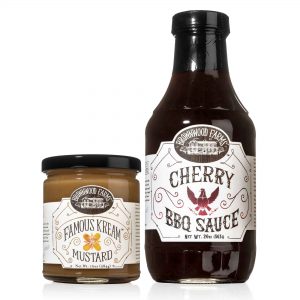 ATHENS, Ohio– Milo's Whole World Gourmet, LLC, creator and producer of delicious specialty foods crafted in small batches with clean and minimal ingredients, is pleased to announce expanded distribution of Brownwood Farms' Famous Kream Mustard and Cherry BBQ Sauce into approximately 115 Kroger stores across Michigan and the greater Columbus, Ohio area.
The expanded distribution into the select Midwest Kroger stores brings the popular condiments into a total of more than 400 distribution points, from specialty food stores and delis to butcher shops and cheese shops. Brownwood Farms products are also sold online through iGourmet.
"Since acquiring the Brownwood Farms brand in 2017, we have worked diligently to continue the traditions of the brand while improving the quality and consistency, and growing its distribution," said Milo's founder Jonathan Milo Leal. "With Kroger's support and that of our other distributors and retailers, we are looking forward to making Brownwood Farms a household brand across the Great Lakes region and beyond."
In keeping with Milo's mission of creating delicious specialty foods with clean and minimal ingredients, Brownwood Farms' Famous Kream Mustard and Cherry BBQ Sauce are made with the following attributes:
Minimal ingredients, no "Top 8" allergens
Made using gluten free, vegan and non-GMO ingredients whenever possible
No high fructose corn syrup or artificial preservatives
Small batch, hand crafted
Ingredients are sourced in the Great Lakes Region and the U.S.
Now it will be easier for shoppers to find these Brownwood Farms favorites and to make them part of their summer and fall grilling meals and events!
About Milo's Whole World Gourmet, LLC
Milo's Whole World Gourmet, LLC is a creator and producer of specialty foods based in Athens, Ohio. Milo's seeks to procure ingredients from sources in the Great Lakes region and the United States. Milo's crafts its premium products in small-batches, with clean and minimal ingredients, with the quality, care and passion one would find in a true homemade product. Milo's produces three brands: Brownwood Farms is a line of farm-fresh quality sauces and condiments, including Famous Kream Mustard, BBQ sauces, fruit salsas, pie fillings, and fruit spreads; Vino de Milo is a wine and vodka infused line of pasta sauces, salad dressings, and savory jams; and JB's Best Sauces is a boldly crafted line of craft beer and spirit infused products including beer-based BBQ sauces, tequila-based salsas, bourbon-based ketchups, and non-alcoholic Bloody Mary drink mixers. For more information, please visit miloswholeworld.com