Roli Roti Farmers Market Heirloom Potatoes Now Available at Costco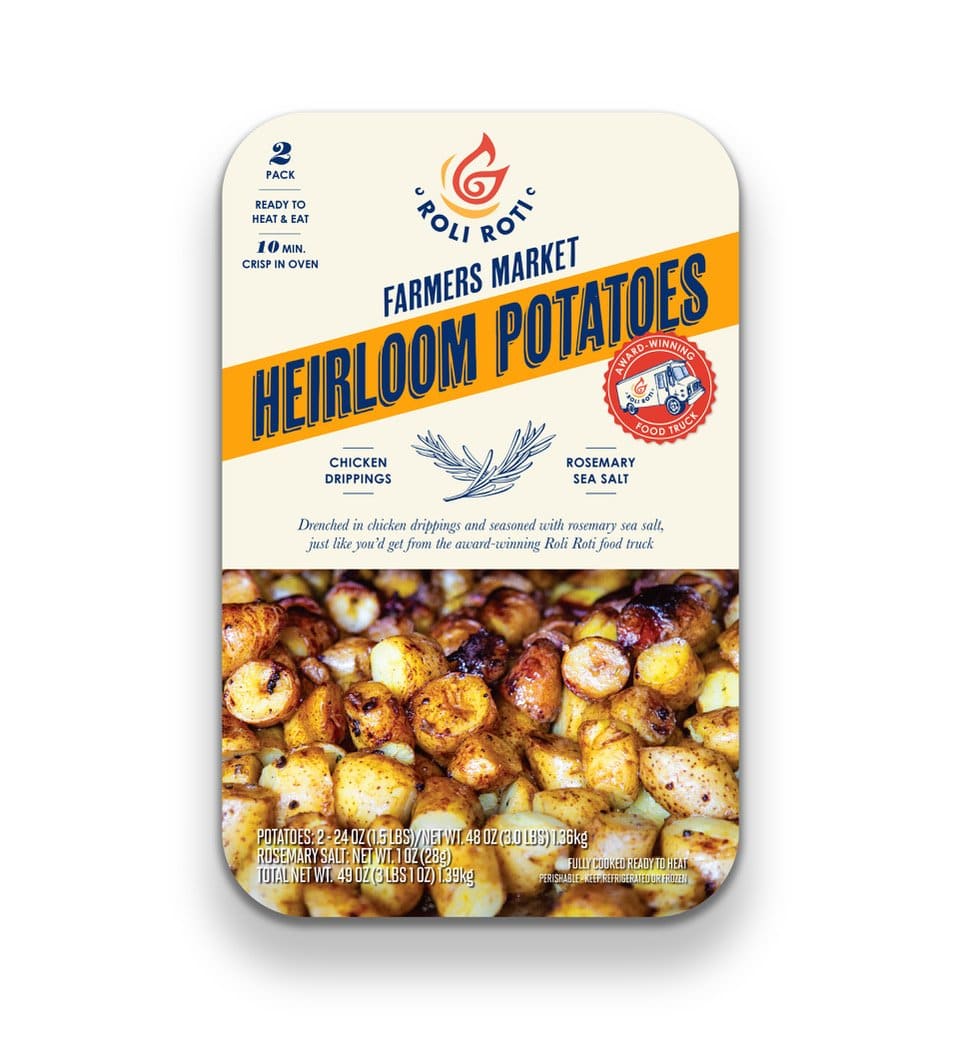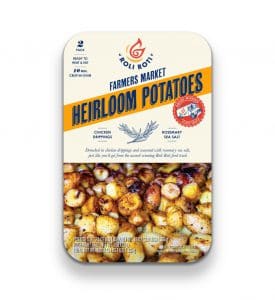 SAN FRANCISCO— Roli Roti, the Bay Area food truck turned artisanal food production company, will offer the newest item in its line of premium products, Roli Roti Farmers Market Heirloom Potatoes, at select Costco stores in California.
The Farmers Market Heirloom Potatoes are cooked "sous vide" in a mixture of Butcher's organic Chicken Bone Broth and organic chicken drippings. Perfectly cooked (so no fear of overcooking), the potatoes only require 10 minutes in the oven or under the broiler to crisp them up.
The renowned potatoes on the Roli Roti food trucks capture their flavor from the chicken drippings landing from the roasting chickens spinning above them. To mimic the richness and flavor, Roli Roti is using the sous vide method to cook their packaged Farmers Market Heirloom Potatoes with only simple, clean and organic ingredients, specifically: Fingerling potatoes, organic chicken drippings, organic chicken bone broth (chicken bones, carrots, and water), spices, and garlic.
The potatoes are also packed with Roli Roti's house-made rosemary sea salt, which is also a popular food truck item and can be added to the potatoes for a fragrant finishing touch.
"We are excited to offer our heirloom potatoes at select Costco locations," said Roli Roti Founder, Thomas Odermatt. "The potatoes are an iconic dish from our truck, rivaling our porchetta sandwich. As one of the best- sellers of our truck, we wanted to make our rotisserie potatoes available for customers to enjoy at home with the same food truck quality and flavor. It took countless hours of testing to achieve the perfect result for this recipe to ensure the Roli Roti food truck experience could be replicated at home."
Butcher's by Roli Roti Chicken Bone Broth is also now available at select Costco locations, allowing for nutritious cooking with an ingredient that can be used for a variety of dishes, especially during the holidays, for meats, gravies, stuffing, and side dishes.
About Roli Roti
Thomas Odermatt founded Roli Roti in 2002 after settling in the Bay Area. A third generation master butcher from Switzerland, Thomas grew up in his family's award-winning butcher shop. Thomas brought his expertise in craft European butchery to the streets of the Bay Area with his food truck, Roli Roti (short for being a rolling rotisserie); America's first gourmet rotisserie food truck.
Having grown his single food truck into a fleet of six, the Roli Roti food trucks have become a food destination for tourists and locals alike. In 2015, Thomas wanted to nourish people beyond the Bay and opened his own USDA facility in Oakland. From there, Thomas developed his line of Butcher's products, including his Roli Roti Butcher's Bone Broth. Visit www.roliroti.com.