Rachel's Adds Apple Cinnamon Flavor to Overnight Oats Line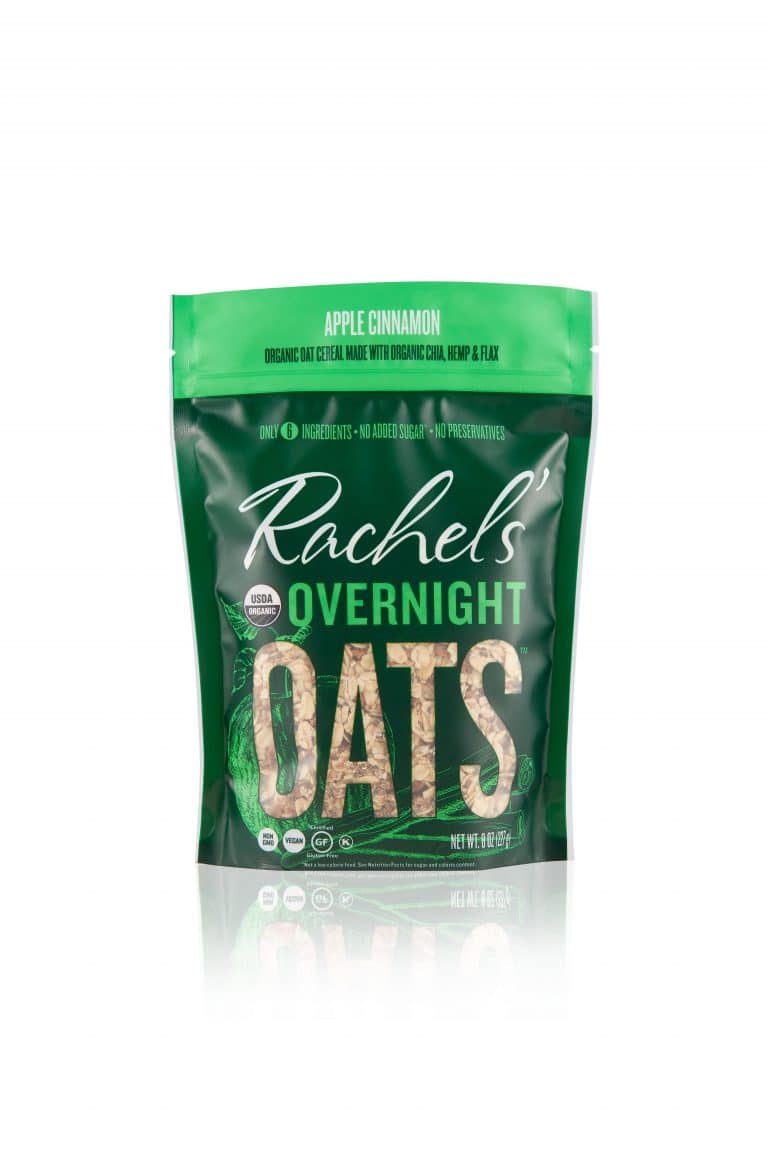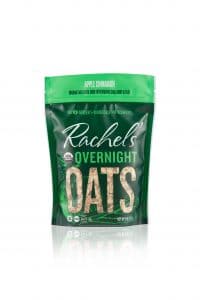 MANHATTAN BEACH, Calif.— Rachel's recently released a new addition to their line of dry Overnight Oats: Apple Cinnamon. A more traditional flavor profile for consumers, it boasts lots of apple and cinnamon along with premium superfoods Chia, hemp and flax, which makes this an incredibly satisfying and nutritious breakfast. Rachel's Overnight Oats mixes are Certified Organic, Certified Gluten Free and now, Certified Kosher. Being only planted based, Rachel's Overnight Oat mixes are also Vegan. Rachel's new Apple Cinnamon has 7 g of protein, 7 g of fiber per serving and only 7 g of natural sugar from the apples. Rachel's products are all made of the highest quality ingredients that set them apart from other oat brands.
Rachel's Overnight Oats are also available in Cinnamon Raisin, Original and Pumpkin Spice (Seasonal). To find Rachel's Apple Cinnamon go to Amazon. The other flavors are available in So Cal retailers: Bristol Farms, Lazy Acres, Erewhon, Jimbos and in NorCal in Lucky Supermarkets, and also the Dallas region Market Street. Follow Rachel's on Instagram and Facebook @rachelsovernightoats and twitter @rachelsbrand1.
For wholesale pricing and more information contact order@rachelsbrand.com or call 516-888-6287.
About Rachel's
Rachel's was founded in 2016 after many attempts to find a clean, flavorful and nutritious overnight oat mix in the marketplace. Rachel's leads the with a mission to provide oat lovers with an Organic, Non-GMO, Gluten Free Overnight Oat Mix made of only premium ingredients without added sugar or other junk. Rachel's Overnight Oat mixes are easy to make and very customizable. All of Rachel's recipes have been carefully crafted in her own kitchen and include superfoods Hemp, Chia and Flax for superior nutritional value. They offer convenience and nutrition to busy moms, families, college students and on the go millennials. Rachel's Overnight Oats are versatile and can be heated for a more traditional oatmeal breakfast or cold soaked overnight for a grab and go the next day. Rachel's is a woman-owned and operated business based in Manhattan Beach, California.