Om Mushrooms To Launch New Functional Drink Sticks, Daily Boost Capsules at Expo West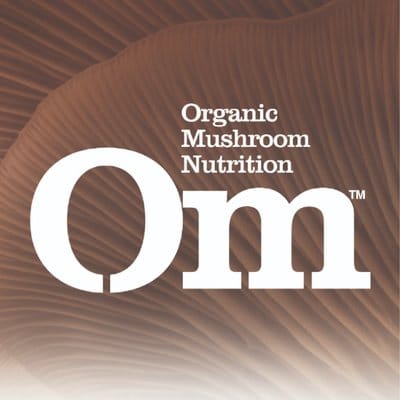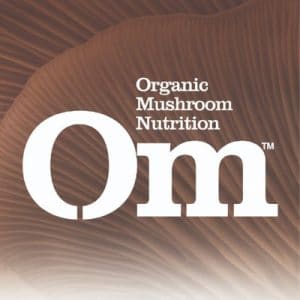 CARLSBAD, Calif.– Om, Mushroom Superfoods, the leading producer of USA-grown, USDA Certified Organic, whole food functional mushroom powders, is debuting an innovative new line of Mushroom Superfood Functional Drinks Sticks and Mushroom Superfood Daily Boost Capsules at Natural Products Expo West in Anaheim, California. Along with the exciting innovation, the brand will also be revealing its vibrant, renewed packaging, thoughtfully designed to help consumers better differentiate between the health benefits of the expansive product portfolio. Attendees of the show will be among the first to experience the latest supplements and can visit booth #2178 to learn more.
Delicious and convenient, Om Mushroom Superfood Functional Drink Sticks are designed to deliver an on-the-go boost of mushroom superfoods plus key functional ingredients, including yerba mate, turmeric, marine collagen peptides, MCT oil, probiotics and biotin, to deliver effective nutrition. Available in four flavors and functions, including Brain Fuel+ Mocha, Energy+ Lemon Lime, Beauty+ Strawberry Lemonade and Immune+ SuperBerry, the single-serve packets mix easily into water, offering a healthy beverage at any time of the day.
Om Mushroom Superfood Daily Boost Capsules provide the nutritional benefits of mushrooms in the convenience of a pill. The new capsules offer an effortless way to incorporate whole food functional mushrooms into the diet for a daily dose or added superfood boost with zero preparation required. The line offers single species capsules, available in Chaga and Turkey Tail, in addition to curated blends such as Brain Fuel, Beauty-Full and Immune Defense, to target key wellness need states spanning cognitive health, beauty and immunity.
"Our ultimate vision is to make a positive difference in consumers' everyday health through the power of whole food functional mushroom nutrition," said Sandra Carter, founder of Om Mushrooms. "We strive to make reaping the benefits of these powerful mushrooms possible in ways that are fun, approachable and easy for people to integrate into their daily lives. That's why we're so excited to debut our new Functional Drink Sticks and Daily Boost Capsules. Whether it's simply shaking a packet into a water bottle on the way out the door or popping a capsule with an existing vitamin regimen, these formats make it super simple to boost your daily routine with efficacious mushroom superfoods."
CEO of Om Mushrooms, Jan Hall, added: "With the mushroom market expected to exceed $50 billion in the next six years, we're excited to continue trailblazing the category by providing consumers with the highest quality mushroom superfoods in convenient, on-trend formats. We continue to elevate the Om brand and remain at the forefront of category innovation in health and wellness."
The new Functional Drink Sticks feature expertly curated blends containing 2,000mg of organic whole food functional mushroom powders combined with superfoods and lightly sweetened with organic monk fruit extract. The delicious, stevia-free single-serve packets are available in four flavors and formats with an SRP of $19.99/10 ct. box or $1.99/per stick. Details include:
Om Brain Fuel+ Mocha: Ignite focus and spark mental clarity with a blend of Lion's Mane, Reishi, MCT and 100% DV of folate with a smooth mocha flavor and zero caffeine.
Om Energy+ Lemon Lime: Supercharge with the mushroom-powered energy of Cordyceps and Reishi in tandem with guarana, yerba mate, turmeric, powerful beta glucans and B-Vitamins in a zesty citrus flavor.
Om Beauty+ Strawberry Lemonade: Exude radiance and youthful vitality with this blend of anti-aging superfoods, including Chaga, collagen, biotin and Vitamin E, in a refreshing strawberry lemonade flavor to glow from the inside out.
Om Immune+ SuperBerry: Harness the body's natural defenses with balancing Reishi, combined with 2 billion CFUs of probiotics and Vitamin C, to support gut and immune health in a fruity berry flavor.
The new Daily Boost Capsules feature an efficacious 2,000mg dose of Om's signature USA-grown, whole food functional mushrooms in the convenience of a vegetarian capsule. Each pill includes powerful beta glucans and super antioxidants that are thoughtfully combined to address important wellness needs states. Available in two single-species varieties with an SRP of $28.99/90 ct. bottle and three blends with an SRP of $29.99/90 ct. bottle, each bottle provides a one-month supply of capsules. Details include:
Om Chaga: Retain youthful vibrance with the anti-aging properties of this legendary mushroom known for its natural antioxidants.
Om Turkey Tail: Become an immunity warrior with holistic defense support from this mushroom powerhouse chockfull of powerful polysaccharides and beta glucans to support immune health.
Om Brain Fuel: Supercharge with this efficacious trio of Lion's Mane, Reishi and Folate to attain focused mental clarity and alertness.
Om Beauty-Full: Achieve youthful radiance and reap the anti-aging benefits of Chaga and biotin for lustrous hair, skin and nails.
Om Immune Defense: Experience holistic defense, powered by the combination of immunity warriors Reishi and Vitamin C, for broad spectrum support.
The new innovations join Om Mushrooms' existing line of whole food functional mushroom powders that are available at natural and specialty food stores and grocers nationwide. The entire line can also be found online at www.OmMushrooms.com and at leading e-commerce retailers.
About Om Mushrooms
Om Mushrooms grows a diverse range of Certified Organic functional mushroom species at its indoor Southern California farm. Mushrooms fill many bioactive nutrient needs that can be hard to obtain from plant or animal sources alone. Om's unique harvesting process captures the complete nutritional value of the entire growing cycle so there's no nutrients left behind. Whole food mushrooms are important for efficacy because they provide a full spectrum of active compounds that support optimal health. Om Mushrooms are functional without anything funky added. The full line includes Lion's Mane, Chaga, Cordyceps, Reishi, Turkey Tail, Maitake, Shiitake, Agaricus blazei, Antrodia camphorata and King Trumpet. Each species or blend addresses targeted wellness needs spanning immune health, stress management, clean energy, athletic performance, beauty, weight management and cognitive health. The company offers a range of single species and blends of whole food mushroom powders, capsules, and drink sticks. Learn all about the mushroom kingdom and more at @ommushrooms and www.OmMushrooms.com.