Nestlé Toll House Launches Artisan Collection Premium Baking Chips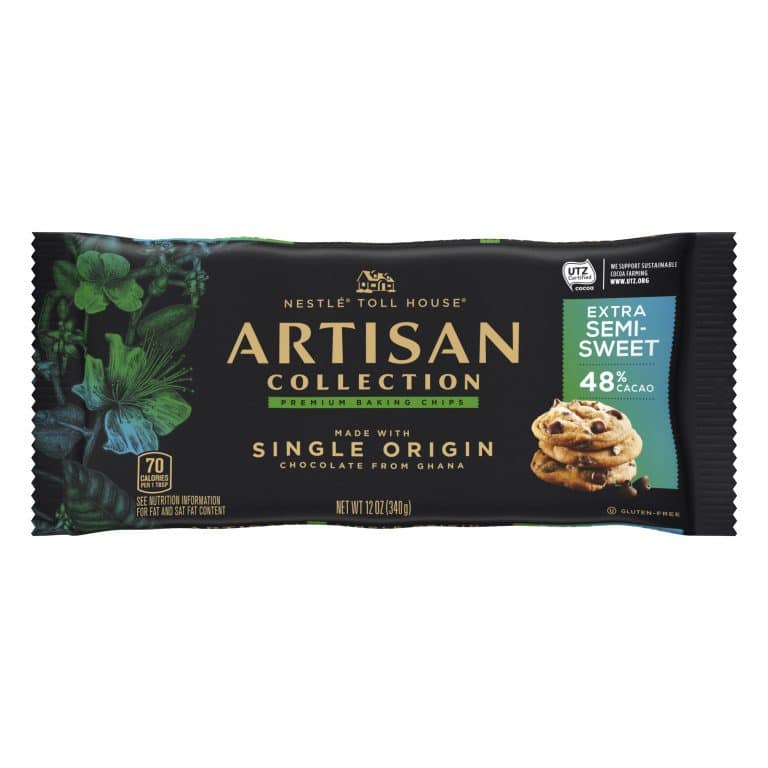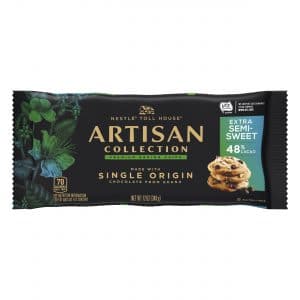 ARLINGTON, Va.— Taking note of the evolving chocolate landscape, with unique origin cocoa, NESTLÉ TOLL HOUSE is launching a premium baking chip made with single-origin chocolate. Artisan Collection by NESTLÉ TOLL HOUSE is for at-home bakers looking for an elevated experience to enhance everyday baking. Famous for the first chocolate morsels, NESTLÉ TOLL HOUSE is adding the luxurious premium baking chips to its line of baking essentials.
The new Artisan Collection by NESTLÉ TOLL HOUSE is made with single-origin chocolate from Ghana with two varieties – Extra Semi-Sweet (48% cacao) and Extra Dark (61% cacao). The cocoa in the latest Nestlé innovation is high-quality, with a rich chocolate flavor and roasted notes, pairing well with cinnamon, speculoos, maple, honey, caramel, almonds and walnuts.
"Cocoa beans are the top agricultural export from Ghana, its rich soil is ideal for growing the intensely aromatic cocoa that is captured in these new premium baking chips," says Ruth Braden, Associate Marketing Manager for NESTLÉ TOLL HOUSE. "Made with chocolate sourced from a single origin delivers a premium chocolate to the NESTLÉ TOLL HOUSE portfolio."
Through its partnership with UTZ, NESTLÉ TOLL HOUSE supports sustainable cocoa farming. The UTZ Code of Conduct sets guidelines for better farming methods and working conditions, as well as better care for nature and future generations.
Artisan Collection by NESTLÉ TOLL HOUSE will be available in the baking aisle with other NESTLÉ TOLL HOUSE morsels at national and select regional grocery chains throughout the country starting August 2019. Artisan Collection by NESTLÉ TOLL HOUSE retails at a suggested retail price of $3.69. To learn more, visit VeryBestBaking.com to find a retailer near you.
About Nestlé USA
Named among "The World's Most Admired Food Companies" in Fortune magazine for twenty-two consecutive years, Nestlé USA brands are in nearly every home in the country. With some of the most recognizable food and beverage brands, including Coffee mate, DiGiorno and Nestlé Toll House, the largest coffee portfolio in the U.S. with Nescafé, Nestlé Starbucks Coffee and Chameleon Cold Brew, and category disrupters like Sweet Earth, Nestlé USA makes delicious, convenient products people love. With 2018 sales of $9.7 billion, Nestlé USA is part of Nestlé S.A. in Vevey, Switzerland — the world's largest food and beverage company. For product news and information, visit Nestleusa.com or Facebook.com/NestleUSA.