Natierra Superfoods Launches New Salt Innovation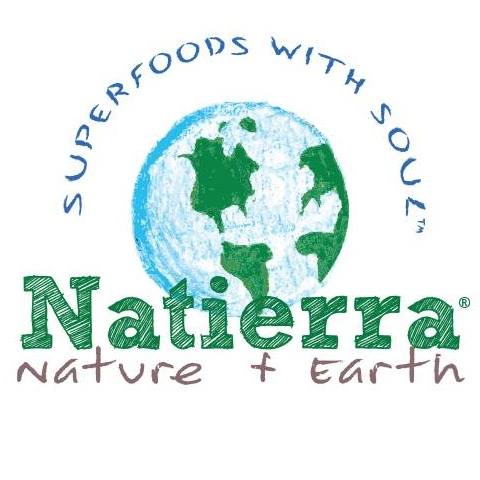 SAN FRANCISCO– Natierra, the superfood snack company best known for pioneering Himalania Pink Salt and Goji Berries, have launched their latest innovation, Himalania Pink Salt Flakes and InkaSalt Flakes. This marks a continuation in trailblazing for Natierra, a staple of the salt market, with this introduction of the distinctly pyramid-shaped salt flakes.
The flakes are prepared from a salt brine that is extracted from specifically selected salt reserves to allow a natural salt preparation process. The brine is then evaporated similarly to the natural technique through which "fleur de sel" is produced, an inspiration for Natierra. That water is evaporated and then crystallized within a greenhouse. Extra precautions are taken during this important procedure to ensure that the crystal structure of the salt is just right.
The brine slowly develops into crystals, and eventually turns into the uniquely shaped pyramid flakes that differentiates this product from other salts. Once the brine has crystallized, the pyramids are hand-picked, ensuring that only the perfectly formed pyramids are selected. The process ends up with pyramids that are 100 percent natural and have an exceptional flavor.
Natierra's Himalania Pink Salt and InkaSalt Flakes will make a great addition to your spice cabinet, bringing a subtle, natural burst of flavor to every bite of food. Great for seafood, gourmet food, meats or even baked goods, Natierra is confident Salt Flakes will become a new signature staple in all your dishes!
Available in jars and boxes, Natierra Salt Flakes will be available at a range of different suggested retail prices.
About Natierra
Natierra is a mission-driven company that offers unique superfoods, gourmet salts and freeze-dried fruits and vegetables to conscious consumers nationwide. At the forefront of the healthy food movement, Natierra introduced the US to Himalania Pink Salt in 2002 and Goji Berries in 2006. Natierra also offers the Feed a Soul Project through their "Buy One Bag, Feed One Child" program, providing one meal to a child in need in Haiti for every superfood product sold. A Fair For Life certified company, Natierra is committed to foster social progress and sustainable business through organic and fair trade practices. To learn more about Natierra, the products, and give back mission, please visit www.natierra.com or follow us on Instagram: www.instagram.com/natierrasuperfoods, Facebook: www.facebook.com/Natierra.