MUSH Foods Inc. Expands Nationally to 3,500 Locations, Hires Two Key Positions to Support Growth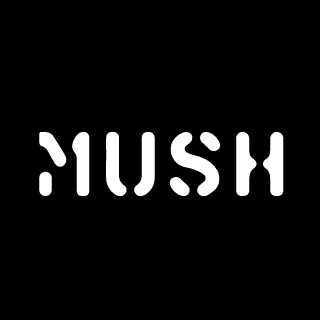 SAN DIEGO– MUSH Foods Inc., the makers of MUSH overnight-soaked oats, recently strengthened its senior leadership team with the hire of Laura Troiano, VP of sales, and Gary Hildebrand, director of finance. Both are newly created roles for the fast-growing snack and breakfast brand that is a consistent best-seller at Whole Foods Market nationwide, and is on track to more than quadruple its direct-to-consumer business in 2019. The new appointments were confirmed by Ashley Thompson, the CEO and co-creator of MUSH.
Prior to joining MUSH Foods, Laura Troiano was the SVP of sales for iconic snack brand RXBAR, where she worked for nearly three years in increasingly senior sales roles, eventually leading all sales efforts for a full year after the brand's acquisition by the Kellogg Company. "I expect Laura to be a key figure in the growth of MUSH in grocery and other channels. She has an exceptional track record leading high triple-digit, omni-channel growth in an entrepreneurial environment," says Thompson.
Gary Hildebrand joins MUSH Foods from PepsiCo, where he worked on the finance teams for the Gatorade brand and also served as a senior analyst for the PepsiCo supply chain. Prior to that, Hildebrand worked at Whole Foods Market and also at Deloitte. "The depth of Gary's experience – in financial services, natural foods retail and global CPG – allows him to give MUSH rich strategic insights as we grow quickly and smartly," says Thompson.
MUSH Foods, founded in 2015 and beloved for its high quality overnight-soaked oats in regular and seasonal flavors, has become a brand to reckon with in the breakfast, snack and even produce-adjacent sections of the grocery store. The brand is now available in over 3,500 retailers across the country and recently confirmed availability at Wegman's, Publix, Hy-Vee and Fresh Thyme Farmers Market.
The brand is connecting especially well with male consumers, who purchase on average between 10 to 12 units per store visit. "That people assume MUSH connects more to women is because of what I call 'Instagram oatmeal.' MUSH is quality, functional oatmeal for busy lives and men connect to the idea that MUSH is performance-driven sustenance," says Thompson.
Continues Thompson: "We're well on our way building the team that will support sales for our signature oats lineup, and also the innovation we have planned in other snack, breakfast and post-workout foods."
About MUSH
MUSH Foods Inc. is the maker of MUSH, a refrigerated overnight soaked oats ideal for breakfast, snacking and post workout. Made with high-quality oats, dairy-free "mylk" and a minimal amount of natural ingredients, MUSH comes in a variety of signature and seasonal flavors and is sold in 10- and 12-unit packs. Visit www.eatmush.com for more information.