Moe's Southwest Grill "At Home" Expands to Food Lion Stores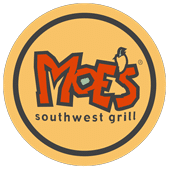 LOS ANGELES– Golden West Food Group is expanding Moe's Southwest Grill fully cooked meats to Food Lion stores across 1000+ Southeastern and Mid-Atlantic states. Food Lion is anchored by a strong commitment to affordability, freshness and the communities it serves. Moe's has been voted the number one Mexican food chain two years in a row by Business Magazine, and now consumers have the chance to bring Moe's award-winning meats home by purchasing them at their local grocery store.
"Consumers love Moe's Southwest Grill and that passion can now be rewarded in a trip to Food Lion," said Josh Solovy, President of Golden West Food Group. "As families are getting back to their routines this Fall, our Moe's products provide an easy and quick way to prepare Moe's Mexican-style food in the home."
Moe's Southwest Grill Barbacoa Braised Shredded Beef, Fajita Style Shredded Chicken and Shredded Carnitas are delicious and flavorful options that only take two to three minutes to prepare. The Barbacoa Braised Shredded Beef is seasoned with cilantro, garlic, cumin and oregano. The Carnitas Seasoned Shredded Pork is tender meat seasoned with citrus flavor and spices. Meanwhile, the Fajita Style Shredded Chicken is seasoned with chili, black pepper, oregano and garlic. Moe's fully cooked meats are bound to bring sizzling Southwest flavor to consumer's kitchen tables.
"It's fun to see our Moe's 'At Home' brand take-off and connect at retail stores across the country with our Golden West Food Group partners," said Dave Mikita, SVP and President of Focus Brands Global Channels Team. "Our customers actively seek out more ways to enjoy Moe's and the Barbacoa Braised Shredded Beef and Fajita Style Shredded Chicken hit the spot."
Moe's is a growing and award-winning brand which has opened 238 new restaurants in the last five years. It's fanbase has increased dramatically since the restaurant was created 18 years ago, and now their demands can be satisfied by taking a trip down the refrigerated food aisle at local Walmart and Food Lion locations.
About Moe's Southwest Grill
Welcome to Moe's! Founded in 2000 and based in Atlanta, GA, Moe's Southwest Grill is a fast casual restaurant franchise that serves high quality and fresh southwestern food.   Moe's has an extensive variety of menu items to please the entire family. Whether you visit one of our 700 franchised locations or have us cater your next event, free chips and salsa come with every order.  Moe's Southwest Grill has been recognized as the Brand of the Year in the Fast Casual Mexican Restaurant category for two years in a row based on the 2016 & 2017 Harris Poll EquiTrend Studies. Check us out online at moes.com to find a store near you.
About Golden West Food Group
Golden West Food Group (GWFG) is one of the country's leading innovators for fresh meats and prepared foods in the retail grocery channel.  GWFG is committed to manufacturing only the highest quality food products with an unrelenting commitment to fresh sustainably sourced ingredients and utilizes eco-friendly processing procedures employing the latest state-of-the-art equipment. GWFG manufactures a wide selection of meat products including raw marinated meats, specialty grinds, value added meats and fully cooked BBQ and entrees. GWFG offers thousands of products nationwide to a variety of customers in Foodservice, Military, Private Label, Retail & Licensed Retail channels.  GWFG products can be found at all major retailers, club stores, restaurant chains, foodservice distributors, casinos, military commissaries, resorts and theme parks and are distributed nationally.