Lance Announces New Lance Minis Bite-Sized Sandwich Crackers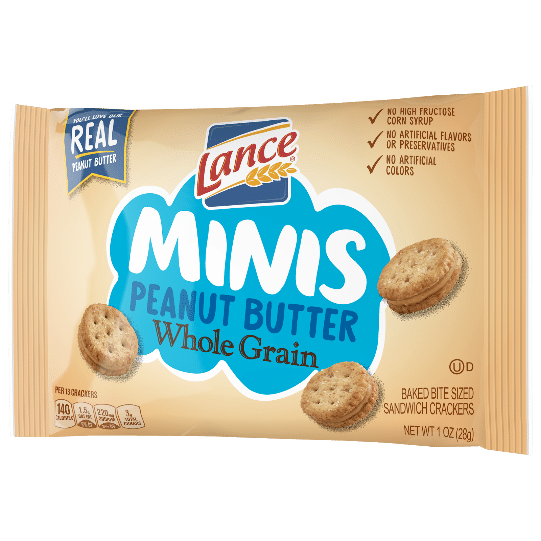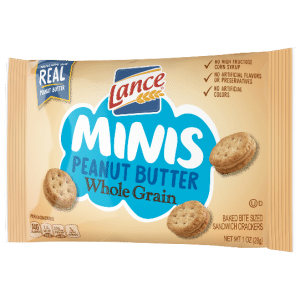 CHARLOTTE, N.C.– For more than 100 years, Lance has been fueling America with its sandwich crackers and now the brand has announced that it is now providing its classic offering in a bite-sized version – Lance Minis.
Lance sandwich crackers are made with baked, crispy crackers and creamy fillings. Lance Minis will be available in two varieties – Lance Minis ToastChee Peanut Butter (creamy peanut butter sandwiched between two cheese-flavored crackers) and Lance Minis Whole Grain Peanut Butter.
Made with real peanut butter, no high-fructose corn syrup and no artificial flavors or preservatives, they are available in 12 count (1 oz.) multi-pack, 8.5 oz. shareable box and 2.5 oz. single serve.
Consumers nationwide can get in on this "Minis Moment" at retailers including Walmart, Amazon.com, Harris Teeter, ShopRite, Wegmans, all Kroger-owned stores and more, as well as at Lance.com.
Suggested retail price is 12 count (1 oz.) multipack: $5.99; 8 oz. Box: $3.39; 2.5 oz. single serve bag: $1.49.
To learn more about Lance Sandwich Crackers and Lance Minis, visit www.lance.com.