Gabriella's Kitchen to Acquire Lulu's Chocolates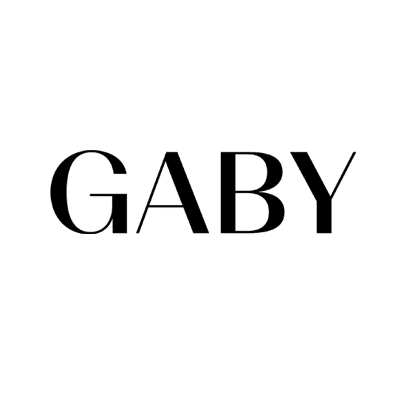 SANTA ROSA, Calif. and CALGARY— Gabriella's Kitchen Inc. is pleased to announce that it has entered into a letter agreement with Louise (Lulu) Sharpe, the founder and president of Raw Chocolate Alchemy LLC (d.b.a Lulu's Chocolates) to acquire all of the issued and outstanding securities of Lulu's Chocolates, including its wholly owned subsidiary, Lulu's Medicinals LLC (d.b.a Lulu's Botanicals).
Lulu's Chocolate endeavors to blend gourmet with healthy, creating 100% organic, raw, vegan chocolate. Lulu's sources its wild harvested, heirloom cacao from Ecuador and sweetens it with low glycemic coconut sugar.
Lulu's CBD infused chocolates are sold in approximately 250 mainstream grocery stores and its traditional chocolates are sold in an additional 200 mainstream grocery stores across the United States, including Whole Foods Market in Northern California and Arizona. In addition, Lulu's THC infused chocolates are sold in 35 dispensaries across California.
Margot Micallef, founder and CEO of GABY, stated: "Lulu and her husband Zirque Bonner have built an impressive company which, like GABY, has a dual channel sales strategy, selling traditional chocolates and CBD infused chocolates into the mainstream grocery channel and THC infused chocolates into the cannabis licensed or regulated channel. Lulu and Zirque share similar values to those which guide GABY, namely, a desire to empower consumers to take control over the quality of their health and in so doing to change the world for the better. Lulu's will form the foundation upon which we will build our CBD and THC chocolate and confectionary business," she concluded.
Lulu's CBD and THC infused chocolates have won multiple awards at several High Times Cannabis Cups (an annual international cannabis festival and cannabis infused products competition) and have been favorably reviewed by such industry publications as: Leafly, New York Magazine, DOPE and POPSUGAR.
GABY will purchase Lulu's for US $1 million payable in common shares of GABY. The shareholders of Lulu's will be eligible to receive further performance-based equity compensation equal to 0.5 times the amount by which 2019 revenue exceeds 2018 revenue and 0.25 times the amount by which 2020 revenue exceeds the greater of 2018 and 2019 revenue. The GABY Shares to be issued on closing of the Transaction will be valued at the volume weighted average price (VWAP) of GABY Shares on the Canadian Securities Exchange (CSE) for the 5-day period ending on the date the Transaction is announced. The GABY Shares issued as part of the Transaction will be subject to a three-year escrow period with staged releases over the three year time frame. The GABY Shares to be issued as part of the performance-based compensation will be valued at the VWAP of GABY Shares on the CSE for the 5 consecutive trading day period calculated 30-days after the date the respective 2019 and 2020 consolidated audited financial statements for GABY are filed on SEDAR.
Lulu Sharpe, president of Lulu's, stated: "My husband Zirque and I have always known that alone we could only take Lulu's so far. We knew we needed the consumer-packaged goods experience that a company like GABY offers as well as its access to capital and its deep experience in product innovation, growing brands and building consumer awareness to really launch Lulu's into the stratosphere and make it a household name. We are grateful to have found GABY, a company that shares our values, appreciates the contribution we can make to developing the Lulu's brand and which has the commitment and knowledge to make us a worldwide brand," she concluded.
On closing of the acquisition, GABY intends to appoint Lulu Sharpe as the VP, development of GABY's Edibles and Confectionary Division reporting directly to Jamie Fay, the president and chief operating officer of GABY.
"I am excited to have Lulu join the executive team at GABY and look forward to combining my experience as the former Senior Vice-President of Strategy & Operations at Mars Chocolate North America with Lulu's experience to build the CBD and THC infused Chocolate and Confectionary Division of GABY into a national operation," said Mr. Fay. "With Lulu's, we are redefining 'chocolate'!" he concluded.
Completion of the Transaction is subject to, among other things, the negotiation and execution of a mutually agreeable definitive acquisition agreement and related documents and the satisfaction or waiver of any conditions precedent to the consummation of the Transaction (including the receipt of any requisite regulatory and third-party approvals).
This press release is not an offer of the securities for sale in the United States. The securities may not be offered or sold in the United States absent registration or an available exemption from the registration requirements of the United States Securities Act and applicable U.S. state securities laws. The Company will not make any public offering of the securities in the United States. The securities have not been and will not be registered under the U.S. Securities Act. This press release shall not constitute an offer to sell or the solicitation of an offer to buy, nor shall there be any sale of these securities, in any jurisdiction in which such offer, solicitation or sale would be unlawful.
About Gabriella's Kitchen
GABY is a US-focused, consumer packaged goods company operating a house of brands in the cannabis industry and in the mainstream grocery channel. Through its subsidiaries The Oil Plant and Sonoma Pacific Distribution, Inc. GABY holds a manufacturing and a distribution license issued by the Department of Health and the California Bureau of Cannabis Control respectively. With these licenses to operate in the cannabis channel, and its existing infrastructure of major retailers and an extensive broker and distribution network in the mainstream channel, GABY is positioned to bring its proprietary, acquired and third-party brands to market in both the licensed and mainstream market. Margot and her sister Gabriella co-founded GABY after Gabriella received a dire cancer diagnosis which spurred the sisters to prolong Gabriella's life through a holistic approach to health. Today, GABY offers a diverse range of products that use cannabis, hemp derived CBD and other powerful ingredients to address a variety of dietary and health concerns. Although Gabriella ultimately passed away from her illness, she lived exponentially longer than doctors predicted. Her memory and passion live on through GABY's mission: to empower people to live healthy lives without compromise. To learn more, please visit the Company's website at www.gabyinc.com.