Fearless Keto Launches Keto-Friendly Candied Walnuts and Pancake & Muffin Mix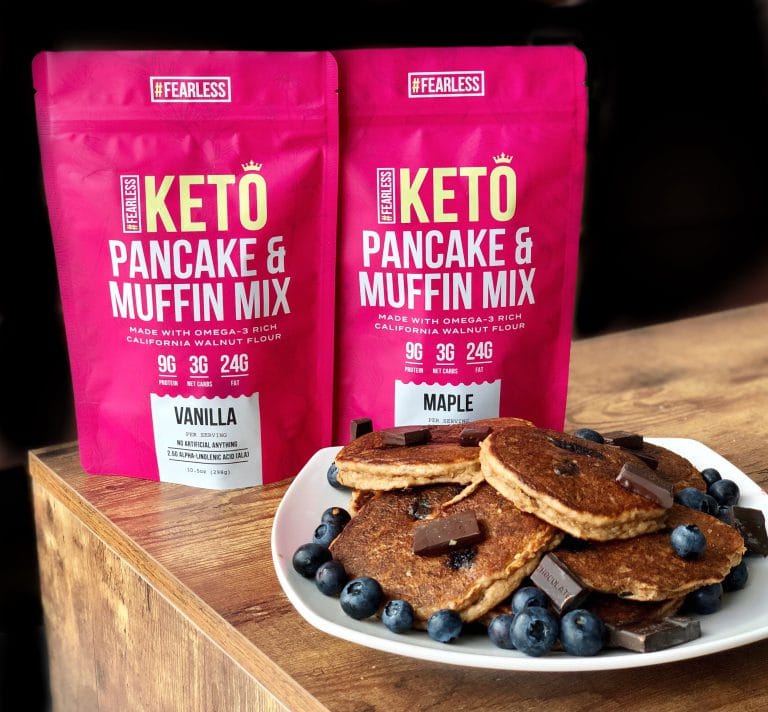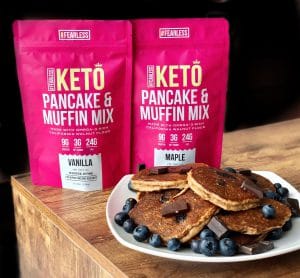 Fearless Keto, founded by mother-daughter team Mary & Lauren Paley, was first started as a blog and support platform for those beginning their Keto or low carb journey. Mary and Lauren joined forces when they realized they were the perfect balance of knowledge and implementation: Mary, being a seasoned dietitian of 40+ years with a Masters of Nutrition and Dietetics from The MGH Institute of Health Professions, and Lauren, a 20-something gal with a real weight-loss success story who can genuinely relate to everybody transitioning to a Keto or low carb lifestyle.
For the past two years, they have been making low carb versions of their favorite foods for themselves. Now, with the help and support of their Instagram community, Mary and Lauren have begun bringing to market wholesome, real, non-artificial, and functional foods to make living a low carb lifestyle easier and tastier. In the past month, they have released a Pancake & Muffin Mix (four flavors) as well as ready-to-eat Candied Walnuts (two flavors).
In the next six months, they plan to release two additional brand new products so stay tuned and follow them on Instagram to receive early samples!
Follow Fearless Keto on Instagram: @fearlessketo and join their private group on Facebook: Fearless Keto Group.
Like what you're reading?
Subscribe to BevNET+NOSH Today
Subscribe today and get access to the leading industry resources in the food &amp beverage industries. News, trends, industry data, expert analysis and much more.
Access all of these benefits:
Unlimited access to all content on BevNET.com and NOSH.com
Exclusive access to hundreds of educational videos
Watch subscriber-only live programs such as Office Hours