DELIGHTED BY Desserts Announces Brand Refresh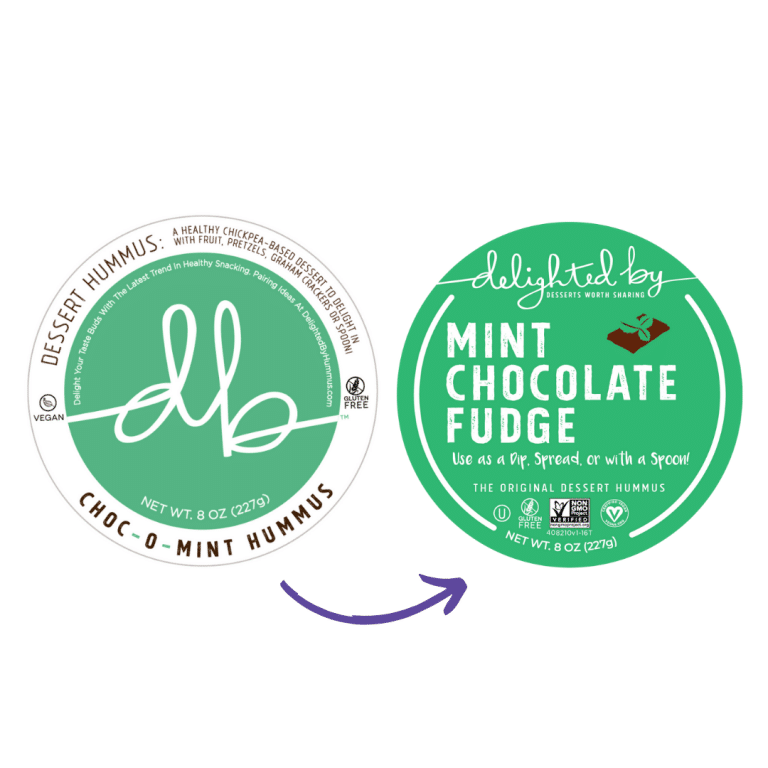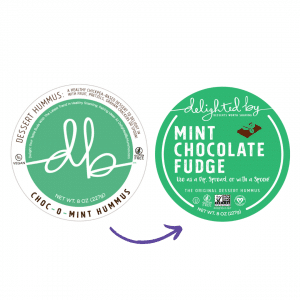 PHOENIX— DELIGHTED BY Desserts, the original dessert hummus, has announced the launch of a refreshed brand identity.
Founder and Chief Breath-Taker Makenzie Marzluff invented the dessert hummus category, pioneering a new way to think about both hummus and dessert. Since the launch of the company in 2015, DELIGHTED BY Desserts has quickly grown to the fastest growing hummus brand in America.
DELIGHTED BY Desserts strives to thoughtfully connect and consciously listen to consumer feedback on a daily basis. Insights from these past few years have helped influence the brand refresh.
The new visual identity reflects:
DELIGHTED BY Dessert's purpose of inspiring people to spread their glitter with bold and vibrant new colors and a colorful unicorn that will pop up on all packaging.
An evolution from dessert hummus to simply just dessert, DELIGHTED BY Desserts.
Refinement of true applications: dips, spreads, or with a spoon.
Improved names like Edible Brownie Batter vs. Brownie Batter Hummus to help celebrate the applications.
In addition to the refreshed visuals, DELIGHTED BY Desserts is also launching a new brand tagline. "Be delighted by doing all things with love" not only embodies who DELIGHTED BY Desserts is, but also how the company chooses to show up in the world.
The company has come a long way since June of 2017, when Makenzie walked onto the set of Shark Tank to present DELIGHTED BY Hummus to the sharks.
"We have grown, evolved, and trusted the process to lead our brand to this place of a pure and intentional refresh," stated founder Makenzie Marzluff.
The new brand visuals have begun to enter the marketplace and will continue on a rolling basis as existing inventories expire.
About DELIGHTED BY Desserts
DELIGHTED BY Desserts is a vegan, gluten-free, all natural, and non-gmo dessert company. The lightly-sweetened hummus is made from chickpeas and, instead of adding flavors like garlic and lemon, is infused with cinnamon and whole vanilla beans.
As a dessert company, DELIGHTED BY Desserts has a portfolio of innovative flavors: Edible Brownie Batter, Mint Chocolate Fudge, Snickerdoodle Cookie, Key Lime Pie, Pumpkin Pie, Red Velvet Edible Cake Batter, and Creamy Vanilla Bean. The company also recently launched snack packs which include gluten-free pretzels and Edible Brownie Batter, and more desserts are set to release in late 2019/early 2020.
DELIGHTED BY Desserts operates as a conscious enterprise beyond the simple focus on 'triple bottom line.' They intend to have positive impact on humanity and the planet by aligning with their core values daily. The company has set out to be a part of the shift in the food industry. From their conscious production methods, to the family-oriented team relationships, they never sacrifice alignment for distribution growth. They continue to invite people to "indulge" consciously. For more information, visit delightedbydesserts.com. The company can also be found on Instagram and Facebook.