Clio Snacks Launches Clio Greek Yogurt Minis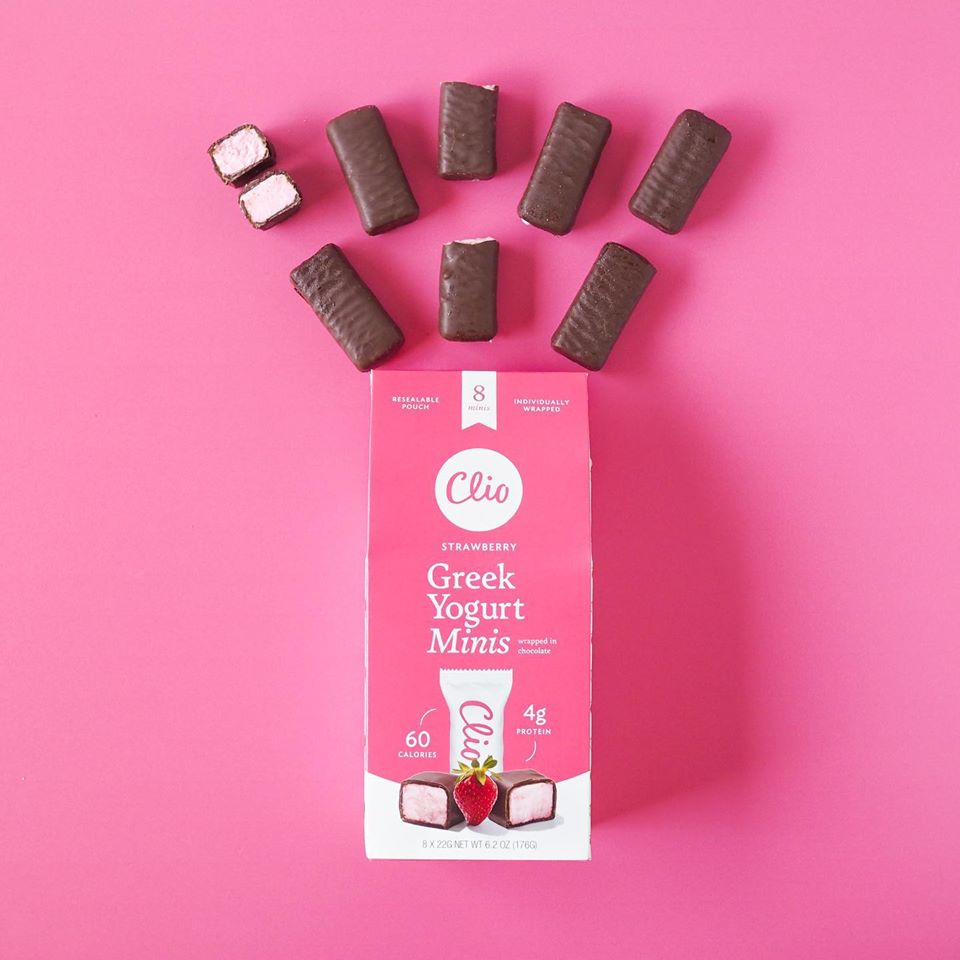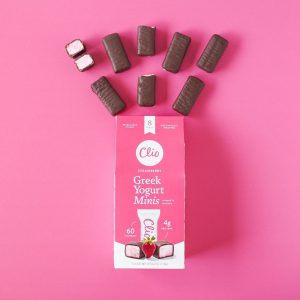 ROSELLE, N.J.— Clio Snacks, the brand behind the first Greek yogurt bar wrapped in chocolate, is expanding its innovative product portfolio with Clio Greek Yogurt Minis, a bite-size version of the popular Clio Greek Yogurt Bars. Made from Greek yogurt with live and active cultures in a creamy cheesecake texture featuring several indulgent flavors, Clio Minis are permissible treats that bridge the gap between yogurt and fresh snacking.
The new snack format aligns with consumer interest to indulge and still meet wellness goals, seeking out whole foods or packaged snacks made from natural ingredients that offer real nutrition (NPD Group, Future of Snacking Report, 2019). Clio Minis are made from strained Greek yogurt and each dark chocolate wrapped bar is packed with 3-4 grams protein and billions of probiotics, satisfying sweet cravings while offering functional benefits. Clio Minis are a healthier dessert option, with only 60-70 calories per serving, appealing to consumers looking for balance.
"We're hearing from Clio fans that they want to treat themselves and feel good doing so," said Heather Cox, General Manager at Clio Snacks. "Clio Bars and now Clio Minis, in a sharable multi-pack format, allow us to satisfy sweet cravings without sacrificing lifestyle goals. They're a tasty treat perfect for sharing post-yoga class, during a commute or as a decadent dessert."
Clio Snacks has reinvigorated the yogurt aisle since first launching in 2015, pushing the boundaries on traditional yogurt format and snacking occasions, and bringing new and lapsed consumers to the waning category. Consumers have responded positively to the nutrient-dense snacks, which saw doubled retail distribution in 2019 with availability in over 6000 retail locations.
Clio Minis are available in four flavors including classics like Vanilla and Strawberry and decadent options like Peanut Butter and Salted Caramel. They are made from a simple list of ingredients and are certified gluten free and kosher.
Starting in December, consumers can purchase Clio Minis (MSRP $5.49, 8-ct box, 6.2 oz net wt) nationwide at select retailers including Jewel Osco (Midwest), Shaw's (Northeast), Hannaford (Northeast), Safeway (Northwest), and select Walmart stores across the country, with additional retailers pending.
About Clio Snacks
Clio Snacks was founded in 2015 and introduced the world's first mass-market Greek yogurt bar. Today, Clio offers on-the-go Greek yogurt bars in a variety of sweet and tart flavors made with whole milk Greek yogurt and wrapped in dark chocolate. Combining the benefits of yogurt — high protein and probiotics — with the convenience of a bar, Clio allows consumers to indulge and snack clean without compromise. Visit Clio at www.cliosnacks.com and on Facebook and Instagram.
For More Information
https://www.cliosnacks.com