Buddha Teas Launches CBD Golden Milk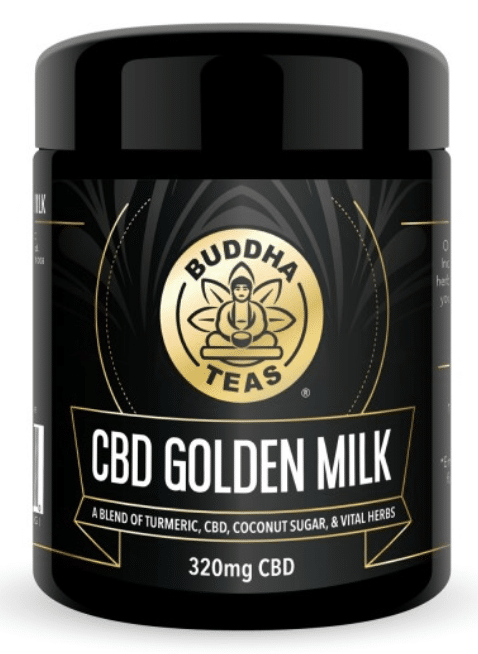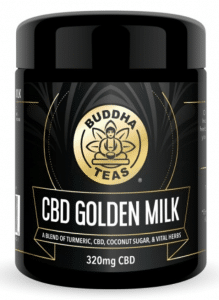 CARLSBAD, Calif.— Just in time for hygge season, Buddha Teas, the unadulterated tea company, has announced the launch of their new CBD Golden Milk ($39.99), now available nationwide. This nurturing and nourishing blend has the time-tested ingredients to prepare a comforting beverage meant to aid in the balancing of body and mind.
"Golden Milk has been used as an Ayurvedic ritual for thousands of years. The elixir's main 'magical' ingredient, turmeric, is thought to impart the energy of the sun to the body, thus its radiant, golden color," said John Boyd, Co-Founder of Buddha Teas. "We're excited to introduce our new CBD Golden Milk blend, meant to improve physical and mental well-being, provide nervous system support, and promote sound, restful sleep."
The new formula combines Buddha Teas' original Golden Milk recipe with a CBD isolate to create a delicious, comforting herb-filled wonder blend. Ingredients include:
10 mg of CBD isolate per serving
Turmeric, a powerful anti-inflammatory
Ginger Root and Black Pepper to aid digestion
Ashwagandha to tonify, energize, and calm
Cardamom, Nutmeg, and Vanilla Bean meant to encourage rejuvenation and peace
Buddha Teas' CBD Golden Milk will be available for $39.99 at https://www.cbdteas.net, starting Friday, November 29th.
About Buddha Teas
Born in the U.K., Buddha Teas Co-Founder John Boyd grew up immersed in the culture of tea. After moving to the United States in 2006, he realized that his unadulterated tea choices were limited. With a desire to create an expanded selection for tea lovers seeking purity like himself, John became inspired to develop a tea company to fill the gap. He approached his longtime business partner, entrepreneur Nicholas Marier, with an idea to launch an unadulterated, healthy tea company. They teamed up, gathered together an exceptional team, and Buddha Teas was born. John's passion for utilizing herbs as healing agents also contributed to his goal to create a complete tea company that would offer consumers high-quality, sustainably sourced, single-ingredient herbal teas alongside white, green, and black varieties. For more information on Buddha Teas, visit: https://www.buddhateas.com/
For More Information
https://www.cbdteas.net/cbd-golden-milk.html