Bear Naked Releases First Premium Granola Collection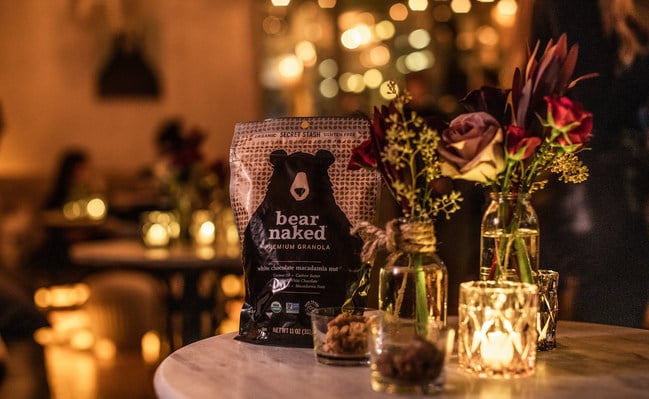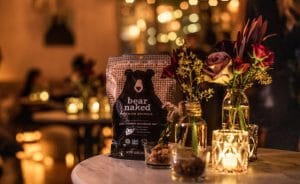 SOLANA BEACH, Calif.— Bear Naked has launched its first-ever Premium Granola collection, featuring two indulgent flavors – White Chocolate Macadamia Nut and Dark Chocolate Hazelnut Butter. Boasting rich and creamy bites of melted fair-trade chocolate and nut butter baked right in and using an exclusive technique that creates a soft cookie-like texture, these two offerings flip the script on granola – elevating it from a traditional breakfast staple to the delicious treat you're reaching for at every occasion.
Each Bear Naked Premium Granola features a quality list of organic, Non-GMO Project Verified, fair-trade ingredients and comes in two delicious flavors:
White Chocolate Macadamia Nut: This melt-in-your mouth combination brings together creamy, melted fair-trade white chocolate and roasted macadamia nuts set off by cashew butter. It is so simple, but deliciously crafted, you will almost want to share.
Dark Chocolate Hazelnut Butter: A perfect pairing of decadent, fair-trade dark chocolate and hazelnut butter give an initial hit of nutty-sweetness, while whole grains and roasted Turkish hazelnuts provide that satisfying crunch.
"Grocery aisles have been lined with the same flavor variations of granola for years. We know Bear Naked Granola fans are always looking for exciting new food experiences, so we thought it was time to elevate granola from a breakfast staple to a unique treat for any time of day," said Jason Moraff, director of marketing at Bear Naked. "We amped up the flavor profile with premium ingredients, and created a one-of-a-kind cookie-like texture that's not only indulgent but is also different than any other granola you've ever tried."
White Chocolate Macadamia Nut and Dark Chocolate Hazelnut Butter join Bear Naked's extensive portfolio of granola, and snacks and are available at select grocery stores nationwide, including Target, Walmart Kroger and online. Find out more on bearnaked.com or @BearNakedGranola.
About Bear Naked
Bear Naked offers a full line of granolas and snacks made with big, delicious premium ingredients. Launched in 2002, they are passionate about pushing the boundaries and creating great-tasting foods for all. Their mission is to feed your adventures. Today, Bear Naked is a nationally-recognized consumer brand whose food is available across the U.S. For more information, please visit BearNaked.com.