Modern Table Expands Distribution into Publix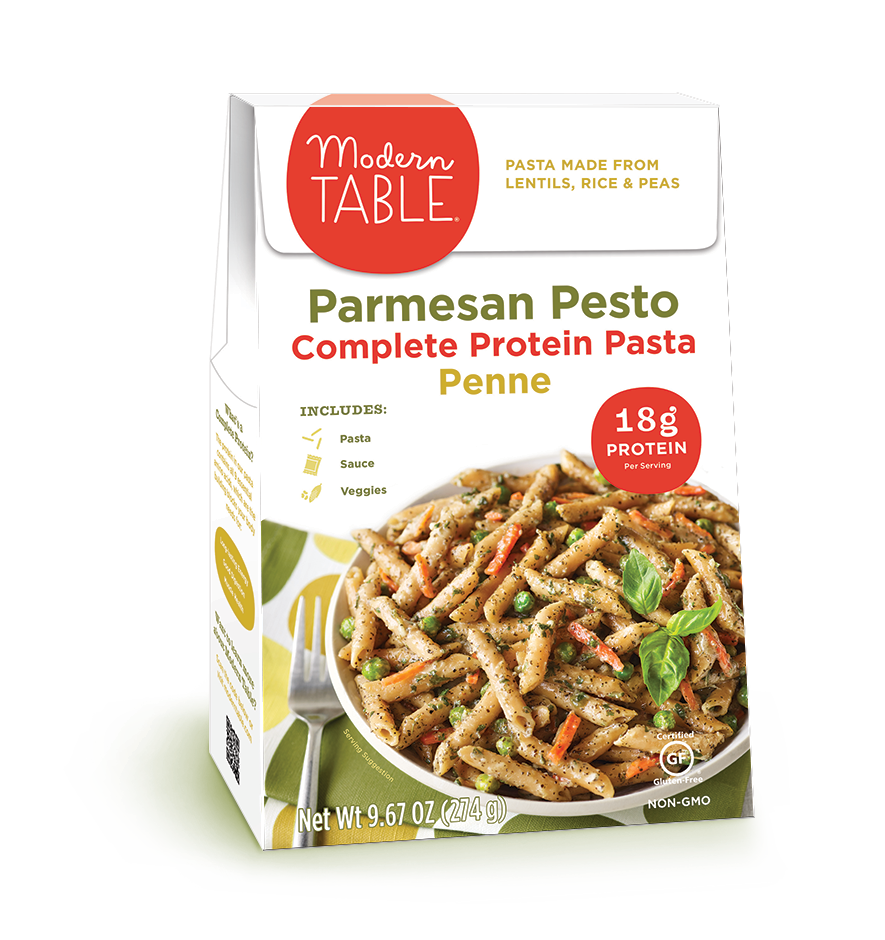 WALNUT CREEK, Calif. — Modern Table, maker of delicious, complete protein pastas and pastas with sauce, is pleased to announce its new retail partnership with renowned American supermarket chain, Publix.
Beginning July 2018, Publix will carry four of Modern Table's tasty, gluten free, nutrient dense meal options including Parmesan Pesto, Creamy Alfredo, Creamy Garlic & Herb, Classic Cheddar Mac & Cheese. Made from a blend of lentils, rice and peas, all four flavors deliver complete plant protein for long-lasting energy, good digestion and improved muscle health.
"We're thrilled to be partnering with Publix," said Jennifer Eiseman, Senior Brand Manager at Modern Table. "Being an employee owned company, Publix has such a wonderful reputation for quality and customer service, which are values that we take very seriously here at Modern Table."
Modern Table will launch its presence on Publix shelves in the pasta aisle in 1,150 stores across Alabama, Florida, Georgia, North Carolina, South Carolina, Tennessee and Virginia. Additionally, Publix customers will find Modern Table products in a new center aisle display and featured in their New Item Co-Op advertisement beginning July 19.
"It's an exciting time here at Modern Table," said Eiseman. "Since we reformulated our product in 2017 to be a complete protein with improved taste and texture, we've seen fantastic growth in consumer demand and very favorable feedback from experts and media. Expanding our distribution channel with Publix is an important next step to reaching new customers and communities with our products."
For more information please visit www.moderntable.com.
About Modern Table
At Modern Table, our mission is to make everyday foods work harder for you with the power of complete protein. We believe meals should always be delicious and nutritious, which is why our pastas are made with lentils, rice and peas, containing all nine of the essential amino acids your body needs. This helps you to optimize energy levels, promote good digestion and support muscle development. And because it's plant-based, you avoid things like the cholesterol or saturated fat found in animal protein sources. Whether you're a busy body, a body in training or taking care of li'l bodies, we know you'll appreciate how Modern Table celebrates the convergence of good health, delicious flavor and unparalleled convenience. All Modern Table products are GMO-free, gluten-free and soy-free with no artificial preservatives or colors and are available online at www.moderntable.com and nationally at Target, Whole Foods, Wegmans, Jewel, Safeway and more.