Lark Fine Foods to Debut 'Savory Biscuits' Cracker Line at Fancy Food Show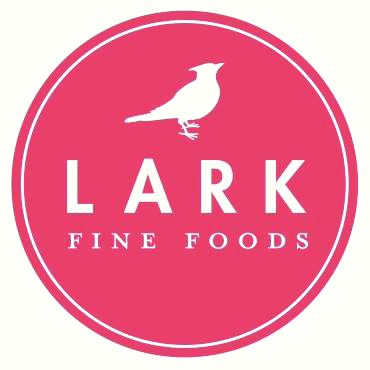 ESSEX, MA. – Lark Fine Foods is pleased to introduce "SAVORY BISCUITS," a new line of innovative cocktail crackers that will debut at the 2018 Summer Fancy Food Show (Booth #6219). The distinguishing features of the crackers include a delicate nutty, buttery taste punctuated by aromatic seasoning and a dusting of fleur-de-sel. The initial launch includes three flavors (Toasted Almond, Sesame Sea Salt, Tuscan Herb) which will accompany Lark's two-time Sofi award-winning Olive Scourtin, a French-style sweet and savory thin olive biscuit.
Lark is widely recognized in the specialty foods industry for its award-winning COOKIES FOR GROWN-UPS and the venture into the gourmet cracker arena comes with much anticipation.
"Leveraging our experience in the cookie industry makes expansion into savory crackers a logical step for us. Fans of the Lark brand will appreciate our twist on this evolving segment of the specialty foods market," said Brooke Carroll, CEO of Lark Fine Foods.
Like their Cookies for Grown-Ups, Lark's Savory Biscuits have been designed to appeal to a discerning mature palate. Carroll's partner Elaine Peterson notes, "We are excited to be introducing our Savory Biscuits to retailers and distributors at the Summer Fancy Food Show. Certainly, these rich and flavorful crackers fulfill the 'grown-up' niche markets' interest in wholesome and indulgent artisan snacking."
Savory Biscuits are baked with the same care and consistency found in all Lark products. Standards include: few, all-natural premium ingredients, non-GMO and Kosher. These crackers pair well with wine or cocktails, make a terrific addition to any cheese board, or can be simply enjoyed on their own. All varieties of Savory Biscuits will be available in a 6.3 oz. box that is artistically coordinated with Lark's current award-winning packaging. Savory Biscuits will be available in specialty food stores and online at larkfinefoods.com in October 2018, and will be prominently featured in Lark gift boxes this holiday season.
About Lark Fine Foods
Founded in 2008, Lark Fine Foods is a 100% women-owned artisan food company featuring baked goods with innovative flavor combinations that especially appeal to discerning mature palates. Lark's commitment to quality is uncompromising and strictly adheres to a policy of selecting only premium, all-natural ingredients that uphold non-GMO and Kosher certifications. The company prides itself on having a hands-on approach and maintaining a high quality of customer service. All Lark products are baked, packed and shipped daily from their boutique baking facility in Essex, Massachusetts. Distribution of Lark's baked goods are found nationwide at specialty food stores, independent grocers and several major retailers, including Dean & Deluca, Whole Foods, Central Market, Kings and Balducci's.