Lake Champlain Chocolates to Debut New Bars at Winter Fancy Food Show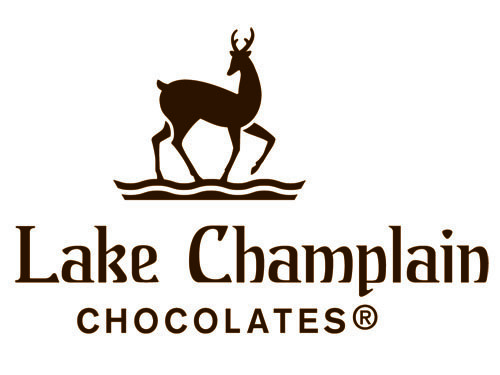 BURLINGTON, Vt. —Â Vermont chocolatier, Lake Champlain Chocolates (LCC), is pleased to introduce five new on-trend chocolate bars to add to its best-selling line of organic chocolate bars. These newest bars bring extra-dark chocolate to the line with 80% cocoa content bars, including 80% Dark Chocolate, Cacao Nibs and 80% Dark, and Passion Fruit in 80% Dark. Innovative infused caramels include Banana Caramel and Salted Caramel Latte bar.
Extra Dark Chocolate Bars
"The popularity of extreme dark chocolate continues to grow, even among more mainstream consumers, as they seek products containing less sugar and non-dairy options," said Allyson Myers, Director of Sales and Marketing at LCC. "Passionate chocolate lovers tend to love the deepest, dark chocolate they can find, and we're pleased to introduce three new bars featuring 80% cocoa content: 80% Dark, Cacao Nibs & Dark Chocolate, and Passion Fruit."
80% Dark Chocolate: This bold, yet complex dark chocolate with a smooth balance of brown spice, slightly tart notes and hints of vanilla is everything you've been looking for in an extra-dark chocolate bar.
Cacao Nibs and Dark Chocolate: Using the same 80% dark chocolate, the inclusion of in –house roasted cacao nibs provide an unexpected nutty crunch in every bite.
Passion Fruit: A tempting blend of tart passion fruit cream surrounded by 80% dark chocolate provides a momentary escape to the tropics.
Innovative, Infused Caramel Bars
Caramel –filled chocolate bars have proved to be some of Lake Champlain Chocolates' best-selling products.
"Cooked in open copper kettles, our house-made caramels are smooth, creamy and downright delicious," said Myers. "Our careful attention to craftsmanship coupled with dairy from local organic farmers is what brings our fans back again and again. Expanding on this success, consumers now have two more innovative flavors to explore."
Salted Caramel Latte: An invigorating blend of dark –milk chocolate is infused with bold Dominican coffee and creamy salted caramel. The perfect 3 o'clock pick me up!
Banana Caramel: Roasted bananas, caramelized to a sweet, golden perfection, tucked inside rich, dark chocolate. Finally a chocolate bar to go bananas about!
In addition to these five new flavors, all 24 bars in LCC's organic line will have a bigger profile with new packaging design. And top-selling favorites like Classic Caramel, Almonds and Dark Chocolate, and Maple Caramel are now fair trade and certified organic.
Taste the new bars and see the full line at Booth #563 at the Winter Fancy Food show in San Francisco. The new bars feature an SRP of $4.99.
All of Lake Champlain Chocolates' products are Kosher-certified, free of preservatives, additives and use non-GMO and fair trade certified ingredients. For more about the Vermont chocolate maker, visit www.lakechamplainchocolates.com.
About Lake Champlain Chocolates
A pioneer in the American chocolate movement, Lake Champlain Chocolates is a family-owned company located in Burlington, Vermont. In 1983, Jim Lampman declared he would create upscale American chocolates that would "rival the Belgians." More than 30 years later, the Lampman family has done just that, by introducing European flavors and tastes using local, Vermont ingredients and by taking a craftsman's approach to chocolate: creativity, patience and mastery. This level of care and craft leads to chocolates that win high praise, year after year, from customers and industry experts alike. LCC uses fair trade chocolate and is committed to using non-GMO ingredients. Lake Champlain Chocolates are hand made by people who are passionate about their work; products include organic chocolate bars, the best-selling Five Star Bars, truffles, caramels, gift assortments and gourmet hot chocolate and are available online, nationwide at specialty food and gift stores, natural food coops, upscale hotels and inns, and at their three company-owned stores in Vermont.