iWi Expands into Sam's Club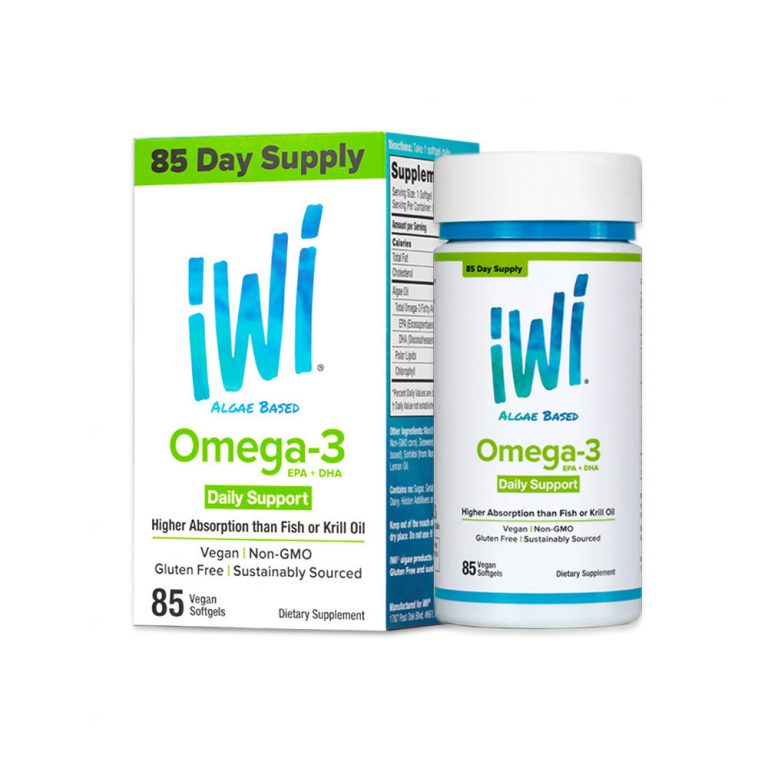 HOUSTON — iWi, the algae-based wellness brand, today announces its expansion into Sam's Club, one of the largest American retailers. Starting September 1, iWi's omega-3 supplements will be offered to health-conscious customers at Sam's Club locations nationwide, giving consumers the opportunity to join the plant-based revolution.
Omega-3s are essential for human health and wellbeing, and while most people associate omega-3s with fish or krill, the original source of these vital fatty acids is algae. iWi has made it its mission to cut out the middle fish and make it simpler for people to get the highest quality omega-3s with its plant-based supplement line. iWi's vegan omega-3 supplements offer the highest bioavailability of any omega-3s on the market, and help to minimize the impact of the wellness industry on marine life.
"Our purpose at iWi is: 'Together we create sustainable food solutions for everyone and our planet,'" said Miguel Calatayud, iWi CEO. "That is exactly what Sam's is helping us do by introducing iWi products into their stores nationwide – making high-quality, plant-based nutrition available to millions of Americans, no matter who they are or where they live."
iWi was founded to pioneer a new type of sustainable food cultivation, one that's good for both the environment and for local communities. iWi's farms are located in the American Southwest, where they're set on arid land and powered by renewable energy, sunlight and salt water. With these limited resources and without the need for fresh water, iWi's algae farms are able to produce more essential amino acids per acre than traditional plant or animal based farming. iWi is also cultivating a new kind of farmer – one that grows crops in an arid landscape far from typical agricultural areas and uses one of the most sustainable methods of farming in the world.
iWi's Omega-3 Daily Support, which includes the balanced combination of AlmegaPL high absorption EPA and algae based DHA for everyday health and wellness, will be available at Sam's Club stores nationwide.
About iWi
iWi is a premium wellness brand on a mission to revolutionize the way we nourish humanity and cultivate food by unleashing the potential of algae – sustainably producing important nutrients like omega-3 and protein using little more than arid land, salt water and the sun. By bringing responsibly farmed algae to consumers around the world, iWi is redesigning agriculture to sustainably feed everyone on this planet – in this generation and the next. The brand's first product line is a collection of vegan, non-GMO and 100% plant-based omega-3 supplements with best-in-class bioavailability, with high-protein products planned in 2019. The iWi brand is owned and operated by Qualitas Health, an industry leader in algae cultivation. To learn more, visit https://iwilife.com/.
About Sam's Club
Sam's Club, a division of Walmart, Inc., is a leading membership warehouse club offering superior products, savings and services to millions of members in nearly 600 clubs in the U.S. and Puerto Rico. Now in its 35th year, Sam's Club continues to redefine warehouse shopping with its highly curated assortment of high quality fresh food and Member's Mark items, in addition to market leading technologies and services like Scan & Go, Club Pickup and home delivery service in select markets. To learn more about Sam's Club, visit the Sam's Club Newsroom, shop at SamsClub.com, and interact with Sam's Club on Twitter, Instagram and Facebook.