Healthy Food Brands to Launch 'Good & Fit' Protein Wafer Bar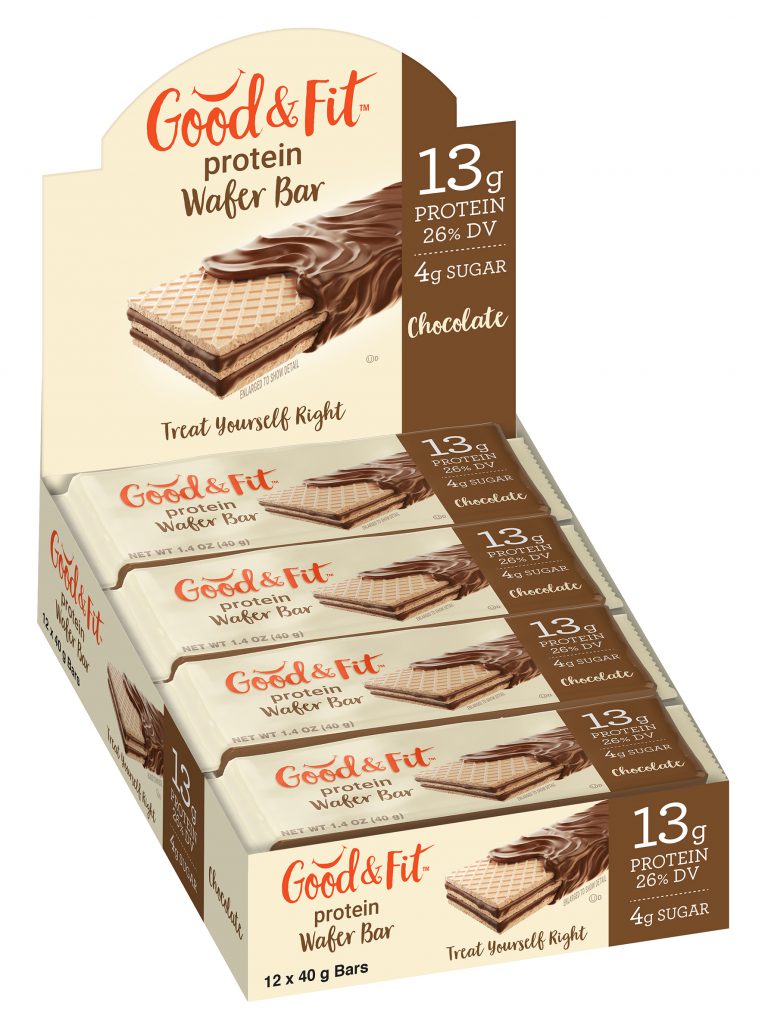 NEW YORK, N.Y. — Healthy Food Brands LLC, maker of licensed products for major multinational brands, announced that it will be launching the "Good & Fit" protein wafer bar at the Sweets & Snacks Expo, on May 22-24, at Chicago's McCormick Place.
The Good & Fit protein wafer bar will be available in four flavors: Chocolate, Mint Chocolate, Peanut Butter, and Vanilla, and will feature a crunchy wafer. The Chocolate, Mint Chocolate, and Peanut Butter bars will contain 13 grams of protein and 4 grams of sugar; the Vanilla bar will include 14 grams of protein and 5 grams of sugar. All bars will weigh 1.4 oz. (40g), and contain 0g trans-fat.
"We are thrilled to offer this new line of crunchy, low-sugar protein bars to consumers who are looking for protein on-the-go," said Abe Brach, CEO of Healthy Food Brands. "With four distinct flavors and a unique crunchy texture, we are confident that our Good & Fit protein bar will lead to an enjoyable eating experience."
Healthy Food brands will be displaying the new Good & Fit bars at Booth 1003.
About Healthy Food Brands LLC
Healthy Food Brands LLC is a leading marketer and manufacturer of licensed and branding confections founded in 2007. Headquartered in Brooklyn, New York, HFB develops, licenses and produces confections for its own labels, for private labels and for dozens of major brands. HFB manufactures confections for some of the world's leading brands, and HFB products are found in virtually every major food retailer, from Costco, Sam's Club, and Walmart, to Walgreens, and CVS. With licensing agreements for some of the world's most popular games including Angry Birds, Candy Crush, Cut the Rope, and Fruit Ninja, as well as mega-brand Welch's, HFB has become a major player in licensed consumables, with an established reputation for excellence in brand management, superior products, and packaging.