Golden Cannoli Releases Single Serve Bags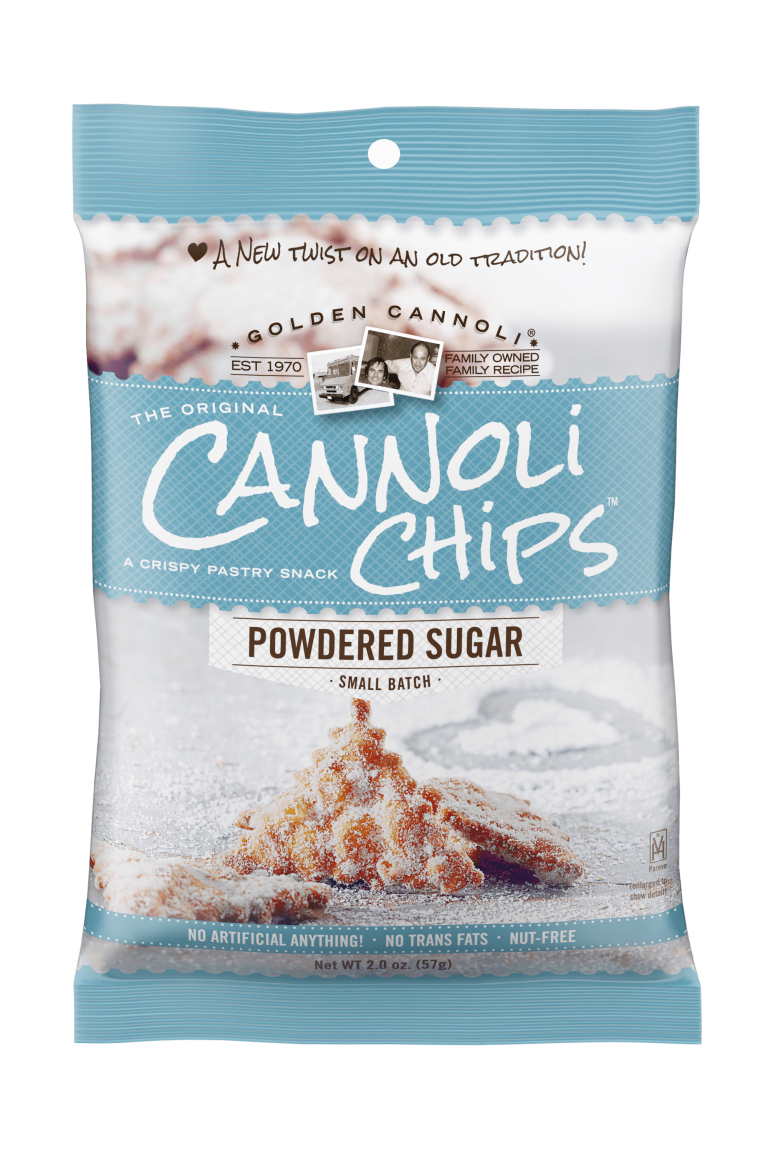 CHELSEA, Mass. — Golden Cannoli Shells Company, Inc has repackaged their Original Cannoli Chips in single serving, 2oz bags. Available in our most popular flavors, Powdered Sugar, and Cinnamon & Sugar, these pegged bags are perfect for the customer looking for a quick and easy snack.
"We've had many retailers and foodservice buyers ask us to make a smaller size for grab-and-go locations, and this size is perfect for vending machines, office areas and airports," said Ashley Caprio, New Business Development Manager. "This new 2oz. bag would perform best on a spinner rack, a clip strip in the deli, or any grab-and-go location."
They would also be a good fit for convenience stores, where customers are usually on the hunt to satisfy a craving. The new 2oz. pillow-pouch bags have a $1.99 SRP and are available in a 10-count perforated shelf tray.
The Original Cannoli Chips are a hassle-free way of eating your favorite Italian dessert on the go. Our crunchy cannoli shell dough is cut into our signature triangle shape, then lightly dusted with one of our signature sugars. These sweet treats are perfect for snacking, dipping, or crumbling on top of ice cream or yogurt. A new twist on an old tradition, this nostalgic snack is sure to be a family favorite.
Golden Cannoli has been making handmade cannoli shells, cannoli chips and ricotta dips and fillings for over 45 years. They're known in the food industry for their commitment to innovation, quality and customer service.