Daiya Expands Plant-Based Comfort Foods Line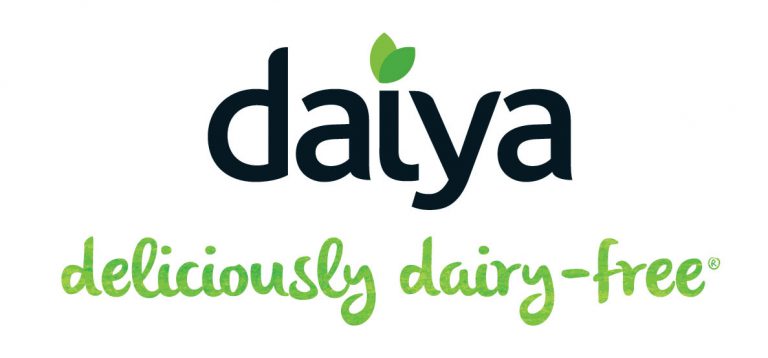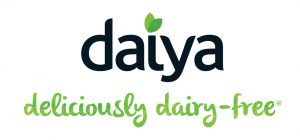 VANCOUVER, British Columbia — Daiya, leading maker of plant-based foods that are dairy, gluten and soy free, today announced the company will debut new line extensions of its craveable comfort foods at Natural Products Expo East, to be held this week from September 13-15 in Baltimore. Joining the company's assortment of plant-based offerings are new varieties of Slices, Cheezy Mac, Dairy-Free Dressings, and more, alongside the introduction of the first-ever dairy-free Cheeze Sticks, perfect for on-to-go snacking. The delicious Daiya innovations will be available for sampling on Thursday, September 13 at booth #2125, and will be served throughout the tradeshow.
"Whether they have food sensitivities or are simply trying to promote a healthier lifestyle, today's consumers are embracing plant-based foods now more than ever," said Michael Lynch, CMO at Daiya. "As the leading purveyor of plant-based products, Daiya is committed to continuously expanding our line of delicious, better-for-you versions of comfort foods that people already love to eat."
As plant-based eating becomes increasingly mainstream, people are seeking out dairy-free and meat-free options to help satisfy diet preferences and achieve wellness goals. In fact, a recent national consumer survey conducted by Daiya indicated that over a third of 1,000 respondents are more apt to eat plant-based foods than in previous years. The company caters to the growing appetite for food that not only tastes great, but is also better for you and the planet. Daiya will showcase the following new products at Natural Products Expo East:
Deluxe Cheeze Sticks (SRP: $5.99 for a six-pack)—The first of its kind, these plant-based Cheeze Sticks are available in Cheddar Style and Mozzarella Style flavors to make on-the-go snacking fast, easy and delicious. Each pack contains six individually wrapped sticks for a convenient dairy-free version of the lunchbox staple.
Mozzerella Style and Gouda Style Slices (SRP: $4.99)—Give sandwiches and wraps an instant upgrade with Daiya Slices. With the same incredible melt as dairy-based cheese, Daiya Slices can be enjoyed hot or cold and are a good source of calcium. Mozzarella and Gouda join the existing line of plant-based Daiya Slices alongside American, Cheddar, Swiss and Provolone.
Four Cheeze with Herbs and Cheddar & Bac'n Cheezy Mac (SRP: $4.99)—Daiya Cheezy Mac is the first-ever dairy, gluten and soy-free version of the quintessential comfort food. Fans can now enjoy two new deluxe styles—Four Cheeze with Herbs and Cheddar & Meatless Bac'n—in addition to the existing White Cheddar with Veggie, Cheddar and Alfredo. Each variety combines a smooth and creamy cheeze sauce with delicious, gluten-free brown rice pasta.
Hon'y Mustard and Creamy Italian Dairy-Free Dressings (SRP: $4.99)—Rich, creamy and flavorful, Daiya Dairy-Free Dressings offer the deliciousness of dressing without dairy, gluten or eggs. These dressings are tasty drizzled over your favorite salad or served as a dipping sauce for vegetables or chips. The two new varieties join Creamy Caesar, Homestyle Ranch, and Blue Cheeze.
Zesty Cheddar Deluxe Cheeze Sauce (SRP: $5.99)—Daiya's #1 customer-requested product is now available in a new bold flavor: Zesty Cheddar. Cheeze lovers will fall in love with this versatile and savory sauce, which can be enjoyed as a dip or used on nachos, macaroni, vegetables, and more. Each box of Daiya Deluxe Cheeze Sauce comes with three easy squeeze pouches. Zesty Cheddar joins an existing lineup that includes Deluxe Cheddar Style and Deluxe Alfredo Style.
The new offerings join Daiya's leading line of premium plant-based foods, including Burritos, Frozen Desserts, Pizza, Cutting Board Collection Shreds and more. For more information, visit the Daiya booth #2125 at Expo East and www.daiyafoods.com.
About Daiya
Daiya Foods was founded in 2008 out of a love for food and a commitment to healthy living. Today, as an industry leader and one of the founding members of The Plant Based Foods Association, Daiya remains passionate about celebrating delicious food that is dairy, gluten and soy free. Its line of premium plant-based foods, like Burritos, Duets, Non-Dairy Frozen Desserts, Greek Yogurt Alternatives, Pizzas, Cheezecakes, Cream Cheeze Style Spreads, and wonderful cheese alternatives, including Blocks, Shreds, Slices and Cheeze Sauces, are available in the dairy case and freezer aisle. Daiya also recently expanded its offerings to include shelf-stable products like its Cheezy Macs and Dairy-Free Dressings. Daiya's selection of deliciously plant-based foods can be found in more than 25,000 grocery stores in the U.S., including Whole Foods, Kroger, Safeway and Publix, as well as most natural food retailers. Daiya's products are also available internationally in Australia, Sweden, Mexico, Hong Kong, and more. For more information about Daiya, please visit www.daiyafoods.com, become a fan on Facebook or follow us on Twitter and Instagram.
Like what you're reading?
Subscribe to BevNET+NOSH Today
Subscribe today and get access to the leading industry resources in the food &amp beverage industries. News, trends, industry data, expert analysis and much more.
Access all of these benefits:
Unlimited access to all content on BevNET.com and NOSH.com
Exclusive access to hundreds of educational videos
Watch subscriber-only live programs such as Office Hours