Coconut Cloud Launches Vegan Hot Cocoa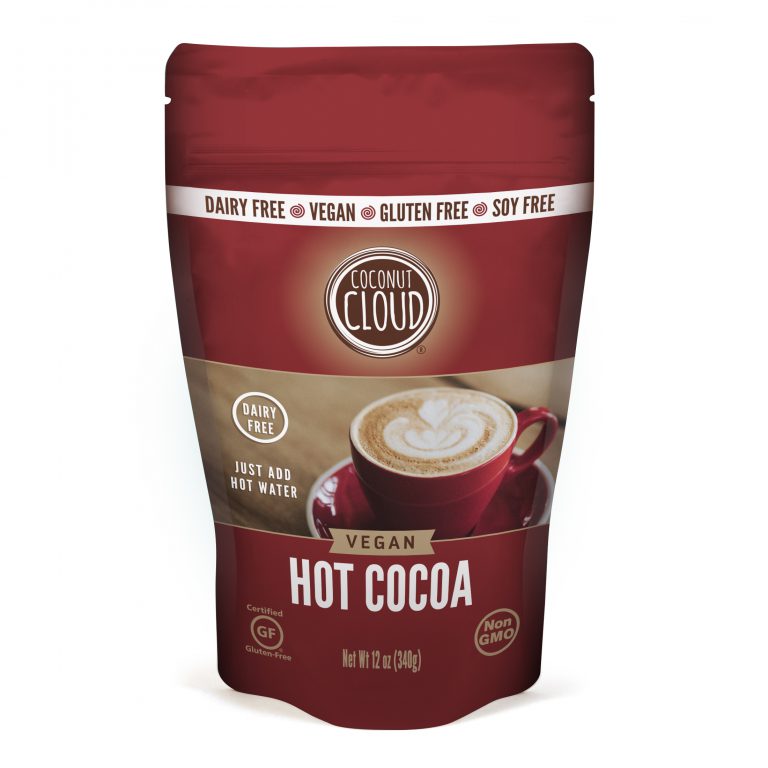 DENVER — Rich and delicious hot cocoa just went vegan.
Dairy-free industry leader, Coconut Cloud, expands its collection of plant-based, better-for-you dried creamers, lattes, and beverages with the addition of their Vegan Hot Cocoa. They are one of the first to bring a vegan option to the cocoa aisle.
This instant, flavor-packed cocoa mix delivers the smooth, chocolatey experience that you'd expect from a traditional cocoa but is delightfully dairy free and vegan to boot.
Like all the rest of Coconut Cloud's allergen friendly line, this hot cocoa boasts a clean ingredient statement and is gluten free, soy free, and non-GMO. Made with pure, dried coconut milk powder the drink has every bit of the full, rich mouthfeel that you'd expect from a dairy-based cocoa.
Coconut Cloud has yet again shown that they are no one trick pony; the brand's strength is in their ability to bring products to market that are not only innovative, but multi-functional. This vegan hot cocoa can be used in a variety of applications outside of the mug… think overnight oats protein shakes, and vegan chocolate ice cream.
Just in time for camping season and summer nights under the stars, this hot cocoa is sure to deliver a soul satisfying treat that will carry you all the way into the colder fall and winter months.
Vegan Hot Cocoa launched exclusively on Amazon in June 2018, along with *new* larger sizes of Turmeric Ginger latte, Matcha Green Tea latte, and the brand's consumer top pick, Original flavored creamer.
About Coconut Cloud
Coconut Cloud was developed by Kerry Carlson, whose career includes extensive private label product development and manufacturing. Created by Denver-based Tundalaya Inc., purveyors of clean, plant-based eating and health foods, Coconut Cloud combines coconut goodness with healthy, sustainable living.
Tundalaya is also the creator and manufacturer of health foods ranging from spices to gluten-free, grain-free, and paleo baking mixtures. This new vegan hot cocoa is the latest company innovation under their Coconut Cloud brand.
Like what you're reading?
Subscribe to BevNET+NOSH Today
Subscribe today and get access to the leading industry resources in the food &amp beverage industries. News, trends, industry data, expert analysis and much more.
Access all of these benefits:
Unlimited access to all content on BevNET.com and NOSH.com
Exclusive access to hundreds of educational videos
Watch subscriber-only live programs such as Office Hours