Carrington Farms Introduces Organic Liquid Coconut Oil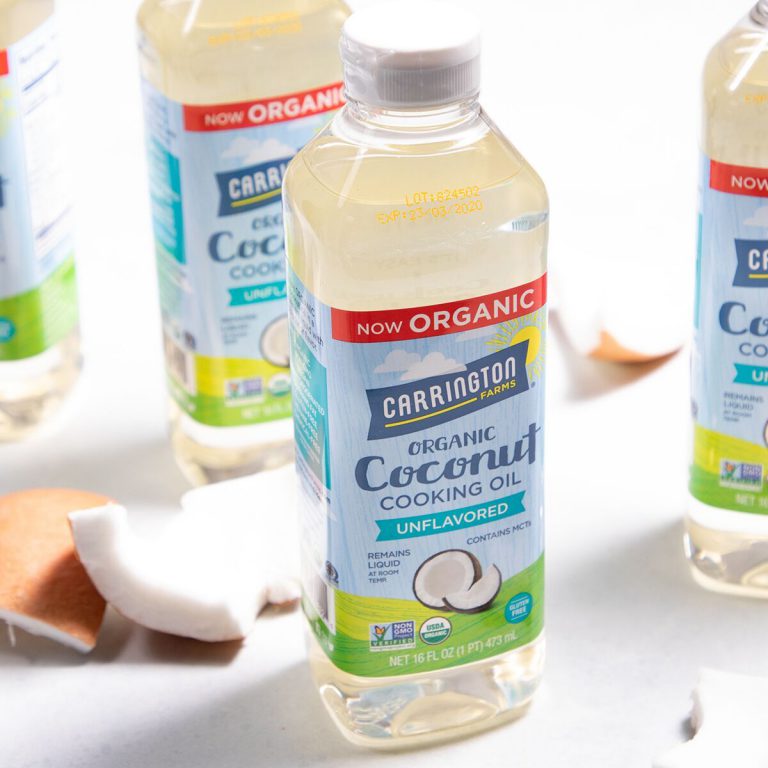 CLOSTER, N.J. — Carrington Farms, a natural foods industry innovator that empowers its' consumers with high quality and accessible products, is proud to announce that its first-to-market Liquid Coconut Oil product will reintroduce its unflavored variety to the grocery aisle as Organic Liquid Coconut Oil.
With mindful innovation at the forefront of all Carrington Farms does, the brand has set out to raise the bar by taking the extra step in the process of making its Liquid Coconut Oil certified organic, while keeping the price to consumers the same. Driven by their mission to uncover and source the highest quality products across the globe, Carrington Farms' new Organic Liquid Coconut Oil is made from high-quality coconuts and is a perfect alternative to traditional oils used for cooking, sautéing and baking.
"Caring is at the heart of everything we do, so when a consumer turns to Carrington Farms, we want them to feel like they have a trusted partner in making their nutrition choices," said David Eben, Carrington Farms' Chief Executive Officer. "For us, making this product organic is about more than simply adding a fancy buzzword to our labels, but allows us to be able to continually empower our fans with the accessible, higher quality products we know they are actively seeking. We believe that progressively making changes to our products, now including our unflavored Liquid Coconut Oil offering, reinforces our unwavering commitment to real, simple products consumers can feel confident in and we could not be more excited for it to hit the market."
Since the very beginning, Carrington Farms has made delicious, ethically sourced, non-genetically modified products from simple, clean, real ingredients that are easy to incorporate into everyday routines. As consumers become hyper-aware of their food choices and the long-term effects these will have in their overall well-being, they're seeking to take simple steps toward better health and consumption decisions—many of which start with finding more trusted and organic alternatives. Keeping in line with this shift in consumer behavior, Carrington Farms actively looks to continue to provide easy-to-understand products in its portfolio that speak to these wants and needs, making the update to Organic Liquid Coconut Oil a seamless move towards giving consumers another great, trusted product to add to their kitchen pantry.
Carrington Farms Organic Liquid Coconut Oil will be available for an SRP of $13.99 in 16 fl. oz. bottles online beginning this month, rolling out onto national retail shelves throughout the summer. The offering is all natural, gluten free, hexane free and Non-GMO Project Verified. For more information and further retail availability, visit www.carringtonfarms.com.
About Carrington Farms
Carrington Farms is dedicated to providing the highest quality and most accessible natural foods products for anyone looking to make better health choices. Since 1999, Carrington Farms has been making delicious, ethically sourced, non-genetically modified products made from Simple, Clean, Real ingredients that are easy to incorporate into every lifestyle. The company exists to empower and enable people to make small steps toward building a better life. Carrington Farms prides itself in providing consumers with products that make you—and the ones you love—feel nourished from the inside out. For additional information or to find a Carrington Farms retailer please visit www.carringtonfarms.com.