Bubbies Mochi Ice Cream Releases Limited-Edition Seasonal Flavors
AIEA, Hawaii  — Capturing the classic favorites of autumn and winter's most popular flavors into yummy bite-sized treats, Bubbies Homemade Ice Cream & Desserts, is releasing new Pumpkin, Eggnog, Gingerbread and Peppermint Candy mochi ice cream at select retailers for a limited time.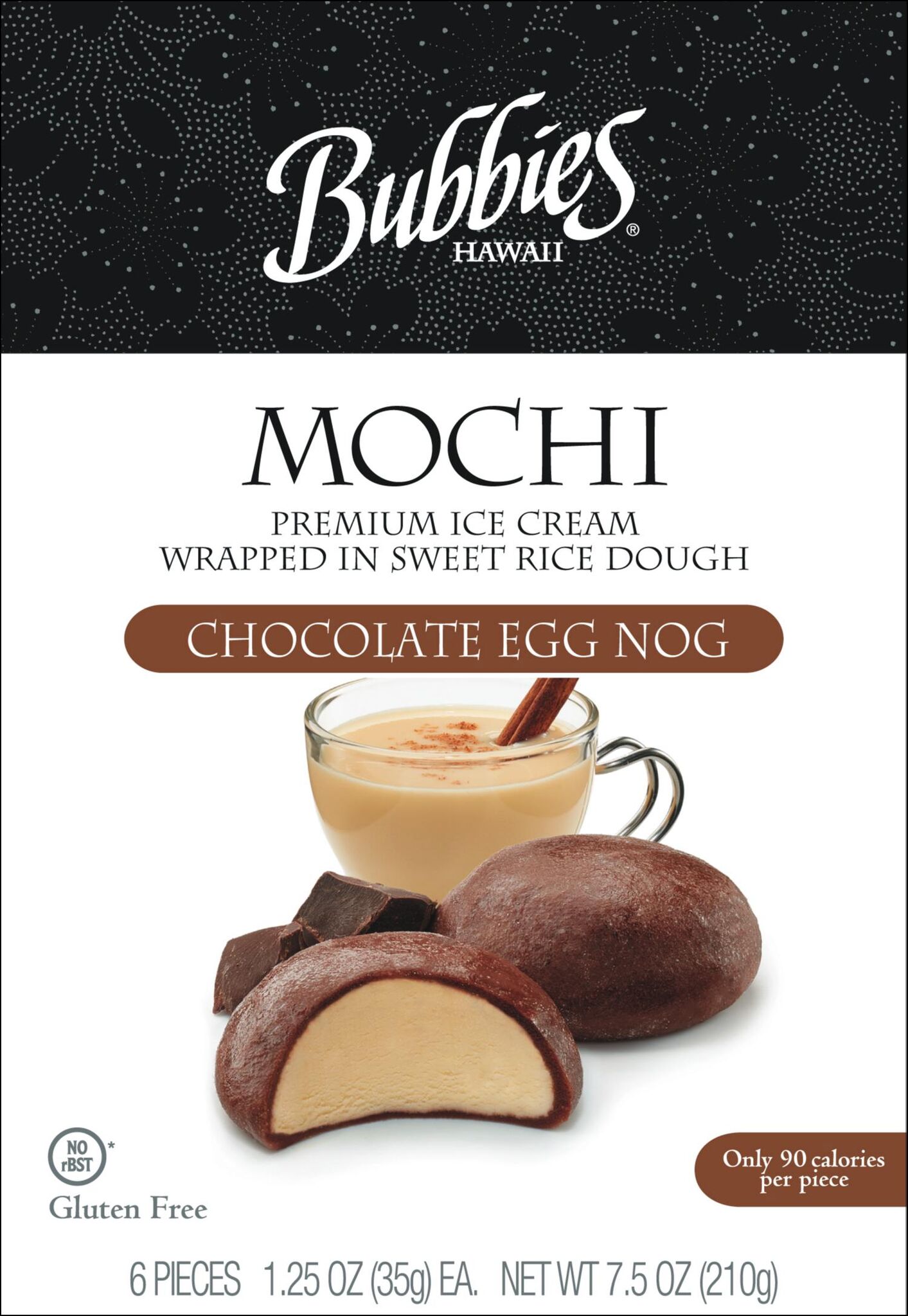 Delicious and boldly colorful with natural ingredients, Bubbies' newest mochi ice cream flavors are the perfect treat for the season, as well as for a unique dessert to share during holiday parties.
Pumpkin: For anyone who wants to mix it up from the traditional pumpkin spice latte, this flavor is sure to satisfy the palette.
Eggnog: This classic holiday flavor combines creamy milk, sweet sugar and spices as a delicious alternative to this seasonal favorite.
Gingerbread: Bubbies gingerbread mochi ice cream delivers the sweet spice of gingerbread – no baking required. Notes of cinnamon, ginger and nutmeg infused into the ice cream makes the perfect addition to any holiday platter.
Peppermint Candy: When it's time to trade in pumpkin for peppermint – enjoy the refreshing, sweet taste of crushed peppermint candy blended into gourmet ice cream, wrapped in sweet mochi dough.
"With more than 25 different flavors of mochi ice cream, our company has always strived for innovation of flavor for our customers," said Rick Schaffer, CEO of Bubbies Ice Cream. "Bubbies Mochi Ice Cream combines the seasonal spices people crave with our premium ice cream, so fans can enjoy these smart snack options during holidays alongside our classic flavors."
Limited-edition Pumpkin, Eggnog, Gingerbread and Peppermint Candy mochi ice cream will be sold at select grocery stores throughout the U.S. with a SRP of $2.00 each in self-serve mochi freezers, and $5.99-6.99 per retail box.
This seasonal flavor announcement follows Bubbies' recent consumer-generated flavor contest, where Piña Colada was voted as the winning flavor online by fans. New Piña Colada mochi ice cream will be released in 2019.
Mochi ice cream is a bite-sized ice cream treat wrapped in a sweetened rice dough. The unique exterior is soft and chewy – the perfect package for Bubbies' super-premium and slow-churned ice cream tucked inside. Consumers can also purchase other classic flavors available in the frozen aisle of select grocery retailers nationwide. T
The ultimate mindful indulgence, Bubbies Mochi Ice Cream is gluten-free, kosher dairy, no rbst, and does not use ingredients genetically modified using modern biotechnology. All varieties contain 100 calories or less.
About Bubbies Homemade Ice Cream & Desserts
For more than 30 years, Bubbies has been an iconic Hawaiian brand best known for its premium Mochi Ice Cream. Starting with the highest quality ingredients, Bubbies delivers the creamiest ice cream experience using a secret family recipe that uses a proprietary cream base, giving Bubbies a superb premium texture and taste. Bubbies extends its passion for quality and flavor to give customers a deliciously unique way to experience frozen desserts.