Vermont Smoke & Cure Moves Entire Product Line to Meats Raised Without Antibiotics
HINESBURG, Vt. (August 17, 2016) – Vermont Smoke & Cure is proud to announce that with the launch of their new Uncured Smoked Pepperoni they have eliminated the use of antibiotics throughout their entire meat supply chain. Over the past few years, Vermont Smoke & Cure has transformed its meat supply toward healthier, more humanely raised meats, and the Smoked Pepperoni is the final product in the line to complete the transition to using only meat raised without antibiotics.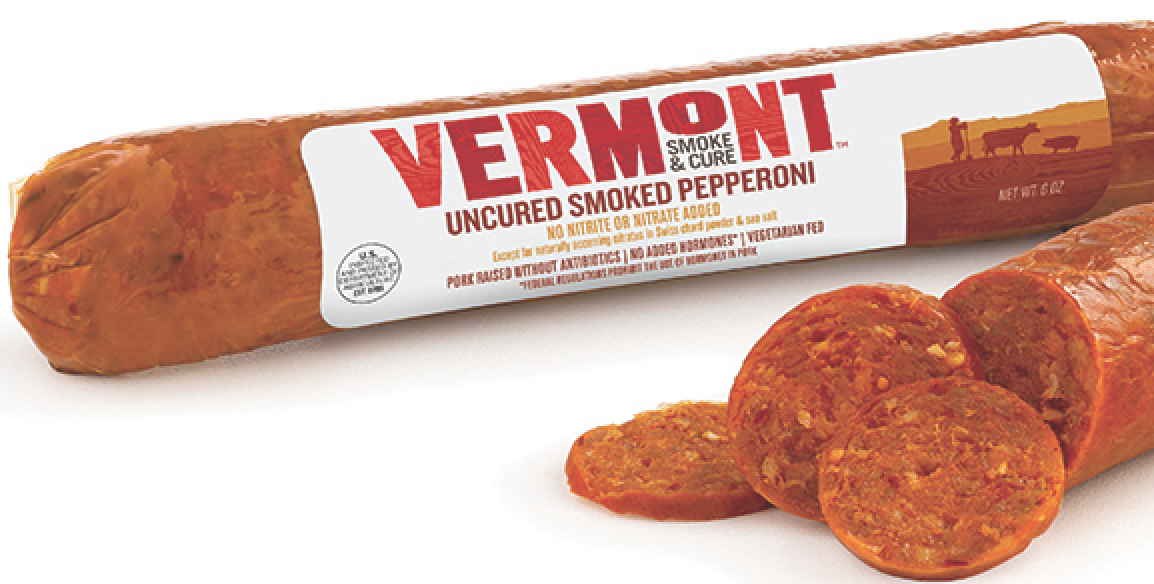 Vermont Smoke & Cure's mission of "Better Meat for All" is centered on a culture of continuous improvement to satisfy changing consumer needs and produce the best tasting, healthy, more humane meats while serving as a catalyst for change in the meat industry.
"Our purpose as a company is to improve the meats we eat – how they're raised, how they're processed, how nutritious they are, how they fit into your life, and how great they taste," explained CEO Chris Bailey.
"From our Certified Humane meats, over 60% of our electricity from solar, and 100% of our employees having stock ownership options, to our award-winning flavor, we work hard to raise the bar every day. Reaching 100% meats raised without antibiotics is a happy milestone for this 64-year old company."
Vermont Smoke & Cure's new Uncured Pepperoni is available at natural foods stores and supermarkets nationwide and on www.vermontsmokenadcure.com.
About Vermont Smoke & Cure: Vermont Smoke & Cure has been consciously crafting delicious smoked meats and meat snacks since 1962. It uses humanely raised meats whenever possible, and simple, local ingredients. Its team of employee-owners makes everything in its Smokehouse in Hinesburg, Vermont. It's one-of-a-kind bacon, ham, pepperoni, summer sausage, and meat sticks are available online at vermontsmokeandcure.com and at retailers nationwide.
For more information, visit www.vermontsmokeandcure.com.