Flahavan, Ireland's Bestselling Oatmeal, To Be Sold in U.S
NEW YORK, NY–(Marketwired – January 04, 2016) – E. Flahavan & Sons Ltd., producer of Ireland's #1 bestselling oatmeal brand, is pleased to announce its distribution partnership with Source Atlantique. As part of an expansion drive in the USA market, this 230-year old family-owned company welcomes the opportunity to work with a partner that shares its commitment to high-quality, authentic products and excellent customer service.
"Flahavan's is the preferred oatmeal brand in Ireland with a 55% share of that market," noted Joe Reich, SVP of Sales and Business Development for Source Atlantique. "We are looking forward to bringing the healthy and uniquely creamy taste of Irish oatmeal to the increasingly health-focused US consumer."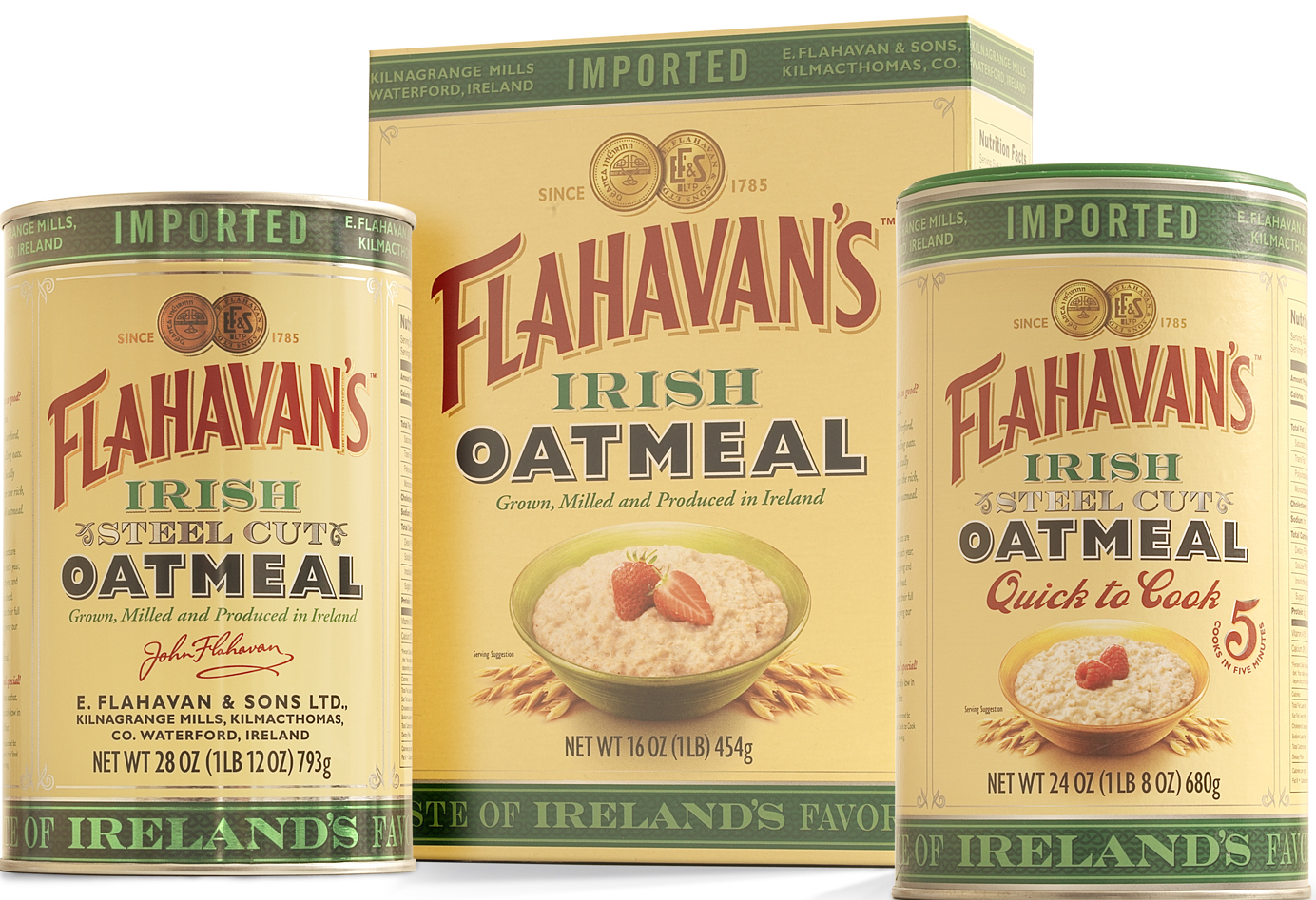 Flahavan's mill has been family-owned and operated for seven generations and over 230 years from its home in Kilmacthomas, beneath the Comeragh mountains of County Waterford.
Flahavan's oats are unmatched for their rich, creamy taste, are naturally low in saturated fat, are a good source of soluble fiber and may help reduce the risk of heart disease. Flahavan's oats are also a versatile superfood ingredient that can improve the health and taste profiles of favorite recipes. These qualities result from a combination of the optimum Irish oat-growing conditions and Flahavan's unique slow-milling process of its non-GMO oat grain, all of which is grown within 50 miles of the Flahavan's mill.
"We are delighted to continue serving the US market with such a strong partner as Source Atlantique," said James Flahavan, who oversees international sales for E. Flahavan & Sons Ltd. "We are excited to work with a company that shares our values, our focus and our commitment to quality and service."
Flahavan's is a founding member of Origin Green, an initiative of the Irish Food Board that aims to achieve 100% sustainability among Irish food exporters and that is the only sustainability program in the world operating on a national scale. Sustainability is natural to Flahavan's, with approximately 50% of the mill's energy generated by the mill's renewable sources. These include the unique practice of burning the oat husks to power the boiler that cooks the grain, the water turbine on the nearby River Mahon and a new wind turbine that began producing energy in December 2015. As a result, overall potential waste is reduced by more than 60% and the equivalent of over 100,000 gallons of fossil fuel is produced by renewable sources each year.
Flahavan's Steel Cut, Quick to Cook Steel Cut and Rolled Oats are currently sold at selected Kings, Albertsons, ShopRite, Wegmans, Shaws, The Fresh Market, Fairway Markets stores and several other fine retailers and also at mybrands.com and amazon.com.
Wholesale inquiries should be directed to Source Atlantique at info@sourceatlantique.com
About Source Atlantique: Source Atlantique is the largest independent importer and master distributor of specialty foods and represents premium, iconic brands such as Maille, Modenaceti, Tiptree, Blue Dragon, La Baleine, d'arbo and If You Care, among others.