McGill University Students Place First in Institute of Food Technologists Student Competition
Montreal, August 25, 2015 — Two teams of Food Science students from McGill University won first prize in two separate categories in the highly competitive product development competitions at this year's Institute of Food Technologists (IFT) Annual Meeting held in July in Chicago. The IFT Annual Meeting is one of the world's largest gatherings of food science professionals, with more than 25,000 attendees and has long been considered the premiere event for Food Product Developers. McGill is the first Canadian university to win either of these competitions and the first university to win both competitions in the same year.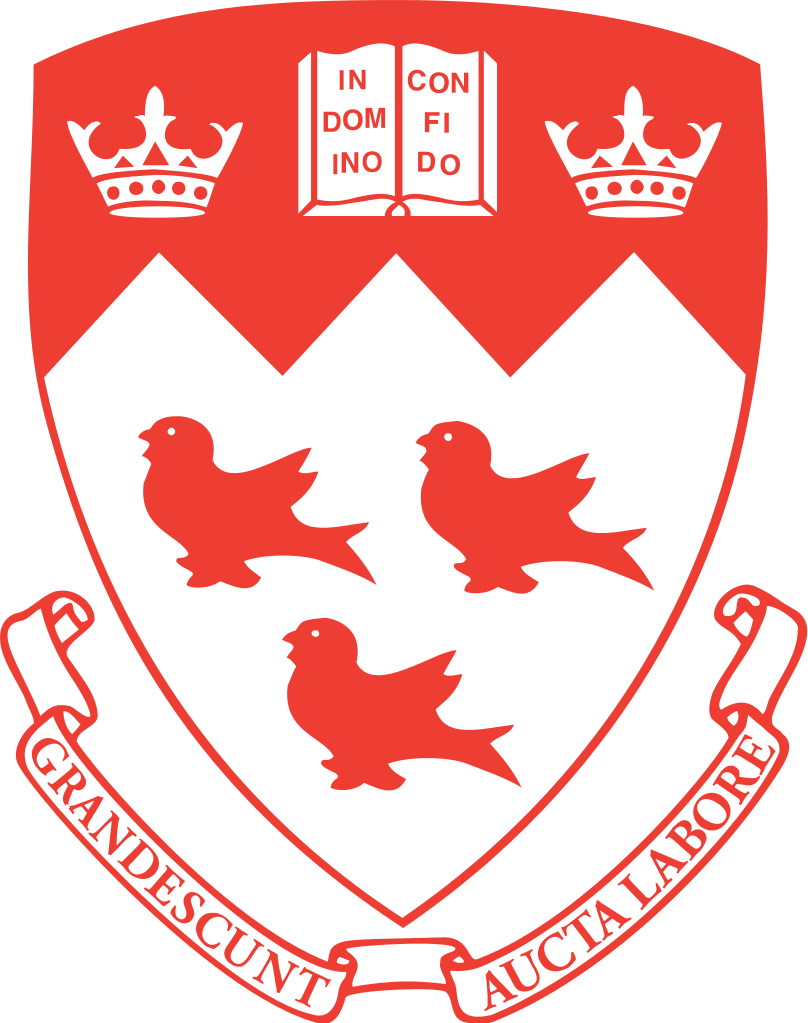 McGill's TiraVerde product is a healthy snack inspired by the Italian dessert tiramisu. Layers of avocado-based cream are layered with a ladyfinger-like cake to create a dessert that is gluten-free, low in unhealthy fats and cholesterol, and high in fiber and protein. The next step for members of the TiraVerde team will be to travel to Dalian, China in mid-October to take part in the Chinese Institute of Food Science and Technology's Global Product Development Competition.
McGill food science students also won first prize in the Developing Solutions for Developing Countries Competition for a high-protein powder designed to feed Syrian refugees in the Middle East, who can transform it into traditional foods such as falafel or hummus. Falamus Instant Mix combines locust flour and spices with pre-cooked chickpea, lentil and sesame flours to provide the refugees with many of the nutrients they need while at the same time meeting their dietary restrictions. The group has been working with fellow McGill students (the Aspire team who recently won the prestigious $1M Hult Prize) to source the locusts that are an essential part of their formula.
Further Information: The IFTSA & MARS Product Development Competition involves designing and developing a new food product from concept stage through commercialization. The students had to demonstrate and validate their product's nutritional value, product integrity, manufacturing processes, food safety, shelf life sustainability, packaging, price-value, and consumer acceptance.
The development of both winning products originated in the food product development course taught by Professor Salwa Karboune, who is an Associate Professor of Food Science in Faculty of Agricultural and Environmental Sciences on McGill's Macdonald Campus. Students in the class were initially assigned to develop preliminary new product concepts that were then evaluated, selected, refined and prepared for entering in the first qualification phase of the competitions. Where they clearly met with success.
"Dr. Salwa Karboune, was much more than just a mentor to us. She was the key person behind our growth and success," said Chamoun, from the Falamus Instant Mix team. "We are very proud and honoured to have represented McGill at this international competition and are looking forward to new adventures." The TiraVerde team expressed a similar sense of gratitude to both the sponsors and the professors who helped them work on their product.
"The development of TiraVerde has required an immense amount of teamwork and dedication. We are a large team of students; 14 in total. We have all learned valuable skills not only in leadership, teamwork, and organization, but also in the critical thinking process that is essential to the development of new food products," said team spokesperson Erin Davis. "We hope that our success at the IFTSA Mars Product Development Competition will generate interest in the importance of the development in new food products and also in the Food Science program at McGill."
"Being a food scientist is not simply about developing better tasting, more innovative and more creative products that can sell, but about finding new methods and answers to address basic needs and concerns in the most effective and efficient way possible," said Loloah Chamoun, spokesperson for the winning Falamus Instant Mix team. "This opportunity made us realize the importance of food science in feeding the world, and finding solutions to worldwide health problems."
About McGill University: Founded in 1821, with over 300 research programs, 39,500 students and 11 faculties, McGill University has a reputation for excellence that reaches around the globe. McGill is recognized as one of the world's leading universities: 1st in Canada among medical-doctoral universities for ten consecutive years (Maclean's 2015); 21st in the world (QS World University Rankings 2014/15); highest percentage of PhD students of any Canadian research university; 138 Rhodes Scholars—the most among Canadian universities; and 10 Nobel Prize winners.
About Food Science and the Faculty of Agricultural and Environmental Sciences: McGill University's Department of Food Science and Agricultural Chemistry, and the School of Dietetics and Human Nutrition are within the Faculty of Agricultural and Environmental Sciences which is on the suburban Macdonald Campus at Ste. Anne-de-Bellevue, Quebec. In recent years the Faculty has established a number of food science related initiatives including the McGill Conference on Global Food Security, the McGill Institute of Global Food Security, The Ian and Jayne Munro Chair in Food Safety, and the McGill Food Safety Forum on Emerging Issues in Food Safety. Programs of study within the Faculty are offered at the Bachelors, Masters, and Doctoral levels, and include food science, food chemistry, dietetics, nutrition, food safety and quality, and a joint major in food science/nutrition. Current enrollment in undergraduate programs in food science and nutrition is at 525 students, and 219 graduate (M.Sc. and Ph.D.) students.