Overview
Cello cheese is brought to you by Schuman Cheese, a privately held, fourth generation family run business. The Cello family of cheeses includes imported Italian hard cheeses, domestic Italian-Style hard and soft cheeses and domestic semi-soft cheese. Cheese making is our passion. It's why we never cut corners. We insist instead on authentic, time-tested processes that may take a little longer, but result in unique cheeses we're confident you will find truly amazing. It's why, for our domestic cheeses, we source exceptional quality milk from just four family-owned farms, all within 50 miles of our Lake Country Wisconsin Dairy facility. Of course, all this effort wouldn't make sense if it weren't appreciated by people who love cheese as much as we do.
---
Cello Chisels
Cheese Bites
Bella Rosa
Snacks to Go
Request Access to Edit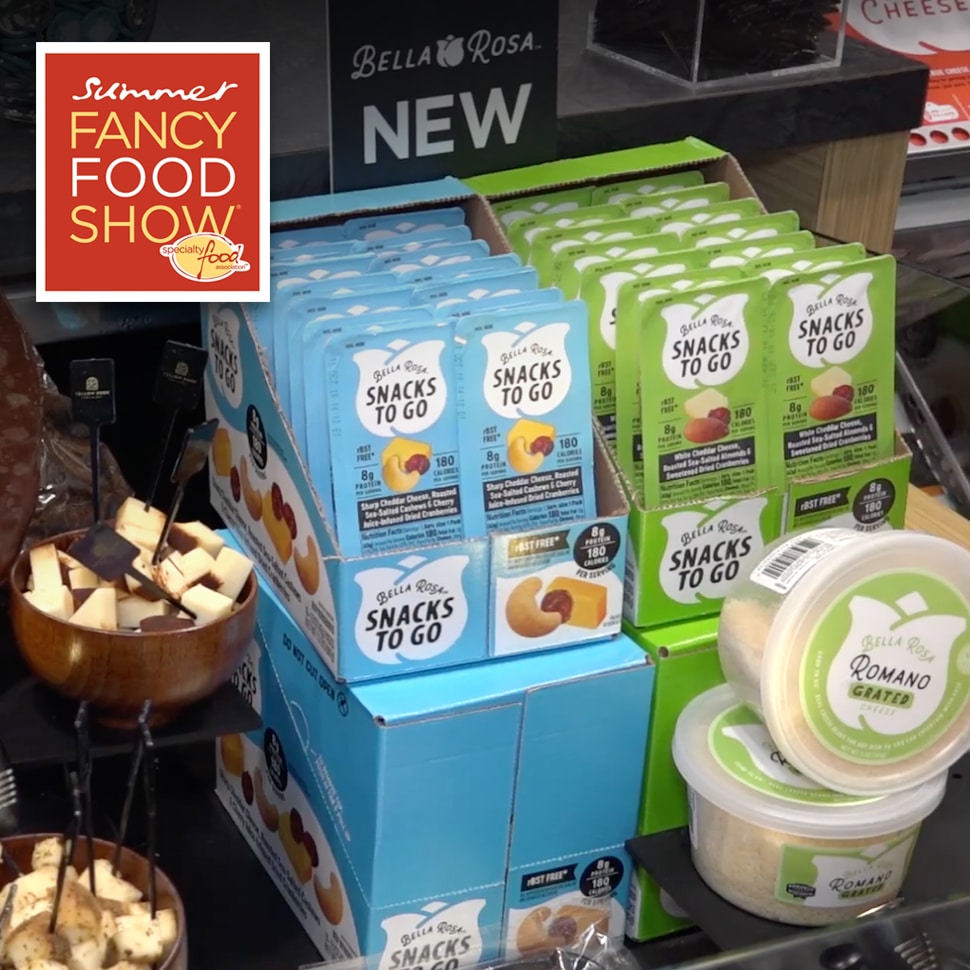 At this week's Summer Fancy Food Show, Schuman Cheese debuted an updated look for its Bella Rosa line of cheeses. The hope is to expand the brand nationally and attract new consumers with brightly colored new packaging and a new snackable format.
An artisan approach to convenience is the inspiration behind two new Schuman Cheese product lines officially launching at the 2018 Summer Fancy Food Show on June 30 (Booth #456).
Submit News
No retailers or e-commerce options have been specified for this brand