Overview
ReGrained rescues the nutritious grain created every time that beer is brewed & upcycles it into SuperGrain+ flour.
---
SuperGrain Bar
SuperGrain Puffs
Request Access to Edit
ReGrained, a mission-driven ingredient platform and packaged goods innovator that leverages patented technology to transform food manufacturing byproduct into tasty superfoods announced that it has updated its brand aesthetic and will soon enter the savory snack space with an innovative new snack puff.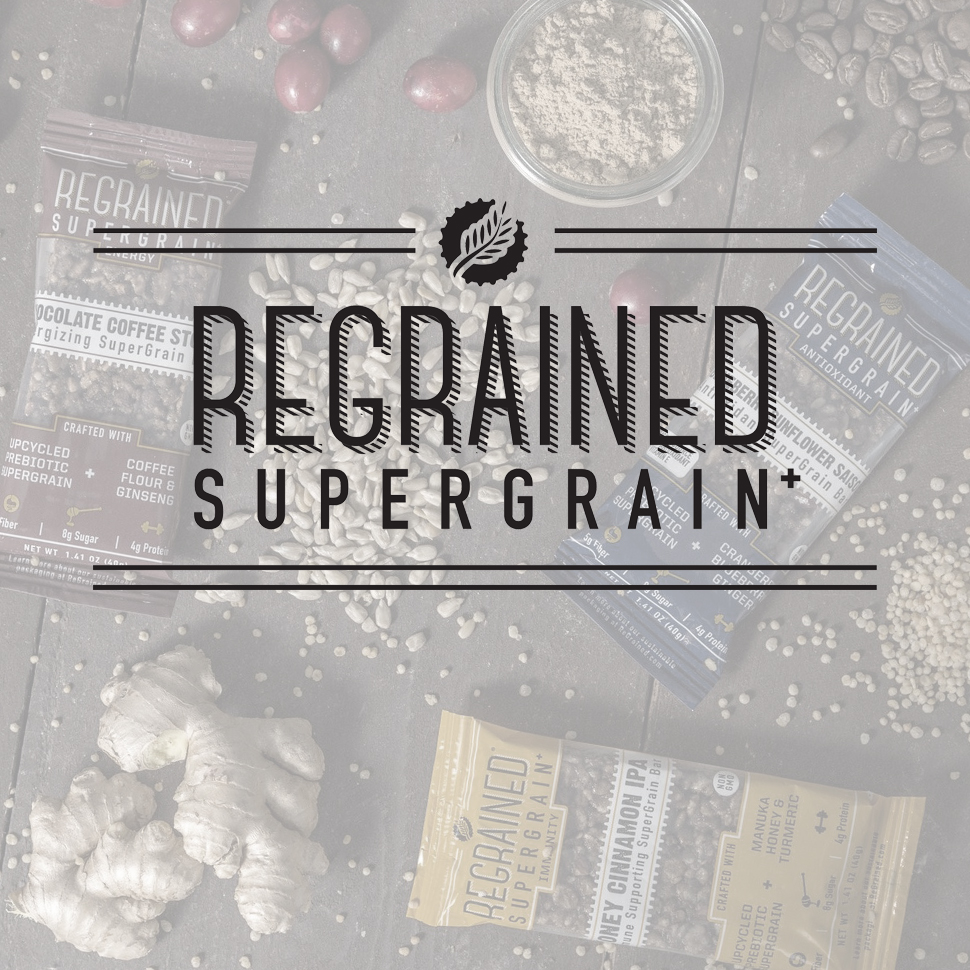 Ingredient producer and bar brand ReGrained announced the close of a $2.5 million round of funding to help propel the brand into its next phase of growth as an ingredient supplier. Family-owned product development firm Griffith Foods led the round with Barilla Group's venture fund BLU1877 and Telluric Foods also taking part. Roughly $700,000 of the round was also raised from 700 contributors via an equity crowdfunding round on Indiegogo.
Submit News
No retailers or e-commerce options have been specified for this brand